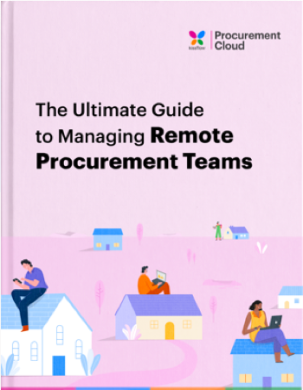 Shifting to remote work has never been this easy!
Remote working guide for procurement teams
The pandemic has changed the way businesses operate and it is no different in procurement. Organizations have adopted a remote-first model across the globe in a bid to cut costs, hire diverse talent, improve productivity, and save commute time. If you are a business with a procurement team wanting to go remote, then here is an ebook that will help you manage them efficiently. Download it now!
What's inside the ebook:
7 best practices for remote procurement teams
What are the top 6 procurement technology categories
Best procurement tools for remote working teams