Low Code
Key Benefits of Low-Code Platforms for Enterprise Businesses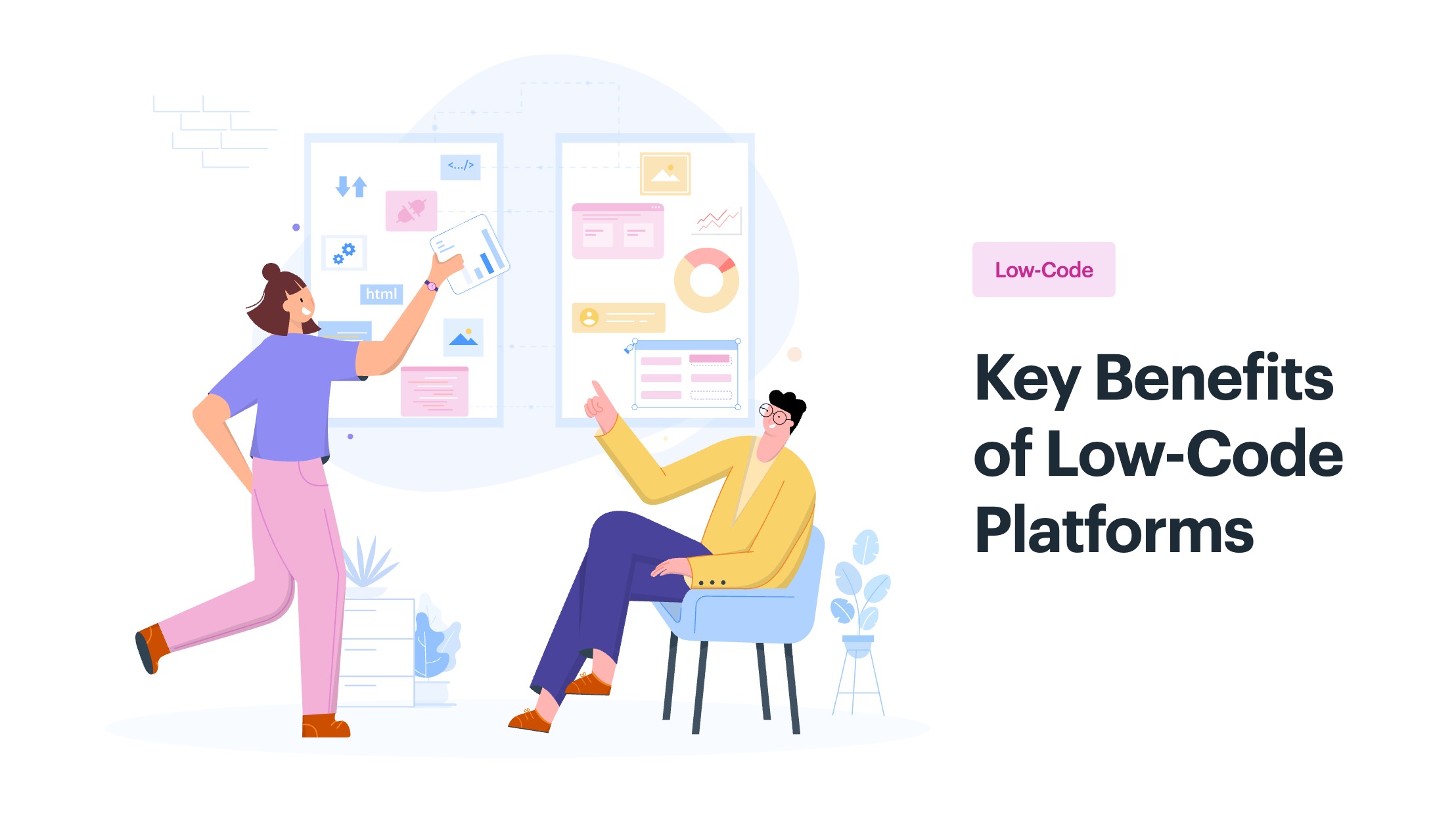 Low-code platforms are shaking up the market and the writing is on the wall.
Domains that used to be heavily controlled by sophisticated programming are now in danger as low-code platforms spring up everywhere.
But instead of being terrified of losing their position in the world of work, developers, along with business leaders can all cheer for low-code. Low-code platforms can rid programmers from having to perform laborious tasks and open up the world of app creation to anyone who understands how their department should run.
If you haven't considered a low-code platform yet, here's a great place to start.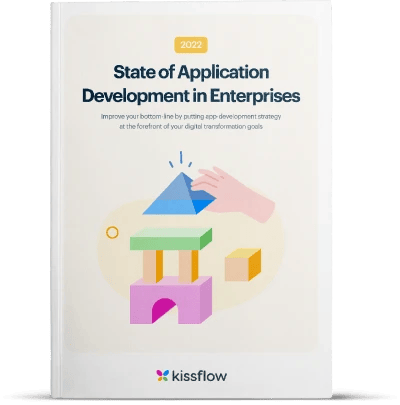 #Free eBook
State of Application Development in Enterprises 2024
When Should You Consider a Low-Code Platform?
The biggest advantage of low-code platforms is that they enable IT teams to build new apps and processes without much research and also cut down the need to write codes from scratch.
There's never a bad time to consider a low-code platform, but here are some common scenarios when most companies make the switch.
1. When You're Looking for Speed and Efficiency
As promising as low-code is, it doesn't directly replace full-fledged developers. However, using these purebreds for every IT request often means other high-priority projects get delayed quite a bit.
If you have a lot of software requirements from your developers, then it makes sense to invest in a low-code platform. Your own department heads can take advantage of a low-code programming environment and build out their own tools and apps without the need to wait for IT.
A low-code platform enables rapid development of the apps you need to bring your processes up to digital speed.
2. When Your Developers Have a Backlog
If your developer team has a lot of requests pending, there's a good chance that an easy-to-use low-code platform can wipe out a good chunk of the simple requests. All IT teams have backlogs and have to prioritize the work given to them. Being able to offload some of their work back to the people who need it done can be a huge productivity booster for everyone.
The projects don't have to be complex applications and programs. Simple things like forms, work orders, and service changes can be made with a low-code development tool without having to wait for a developer to do it.
Now that you have a good idea of when to use them, here are the benefits that will make you change your mind about low-code development platforms.
Top Benefits of Low-Code Platform for Enterprise Businesses
From improving productivity to making maintenance easier, the benefits of low-code platform are veritable and undeniable. These benefits are designed to help business users maximize the efficiency of their workplaces without having to sacrifice usability from these platforms.
Increased productivity

Highly economical

Mitigates Shadow IT

Speeds up App development activities


Easy Maintenance
1. Improves Productivity
Allowing business users to create their own apps saves a lot of time for developers. But it also improves productivity for business users as well. They don't have to wait for developers to get to their request. Business leaders can create their own applications, so there's no waiting in the middle between the idea and execution.
2. Saves Money
It's no secret that talented developers are in short supply and command a premium salary. But their talents are wasted on many projects, and a regular business user can do the same thing as long as they have the tools to enable them. A low-code platform is just the tool that can do that.
3. Reduces
Shadow IT

Business users frequently go to their IT departments with tools and application requests that they need. But because the IT department is backed up with requests already, these business users frequently turn to third-party solutions that can give them what they want.

The problem with finding solutions like this is that these third-party solutions aren't verified by the company's internal IT department to be secure and comply with the company's guidelines.

Putting sensitive data into these solutions can be catastrophic. A good low-code application development platform can help reduce the amount of data put at risk.
4. Improves Development Speed
Low-code development platforms are great at reducing the time taken for an application to hit the floor. Whether it's a seasoned developer doing the coding or a layman, it takes less time than traditional hand coding.
For seasoned developers, low-code application development is easier, and there are very few bugs to fix. For laymen, it's as simple as dragging and dropping the modules they need and creating the application.
5. Makes Maintenance Easier
With traditional applications, maintenance, and upgrading take ages. Developers have to fix bugs and add new features manually. But with low-code application development, there are very few bugs to deal with. Since the modules available on low-code platforms are pre-tested to work together seamlessly, any new features can be added without worrying about compatibility.
Conclusion
There's a reason that modern SaaS vendors are all choosing to offer low-code application development in their solutions. Businesses are frequently requesting it, and it's not the snake oil that some people think it to be, rather proving itself to be a valid addition to their organizations. Low-code platforms like Kissflow are becoming ever more common in offices, but the only way to know if it's a fit for yours is to give them a try.

Kissflow Low-Code Development Platform
Get in touch with us to learn more about how you can transform your application needs.