Citizen Automation: Setting a New Course for Digital Transformation
Discover a powerful new path to digital transformation driven by citizen developers
What is citizen automation?
Citizen automation is an enterprise practice where non-technical business users, with no coding experience, are empowered to develop digital solutions that automate work routines.
What are the benefits of citizen automation?
Reduce human errors
Solutions built through citizen automation reduce the possibility of human errors across several processes.
Covers technical debt
Citizen automation bridges the technical shortage of skilled engineers, developers, and core IT professionals.
Eliminates bottlenecks
Citizen developers are able to build the solution they need and helps unburden the IT department.
Better context
Citizen developers have a better understanding of business processes and hence are able to build better solutions.
Lower operational costs
Automation improves internal efficiency and can help cut operational costs significantly.
Increased collaboration
Solutions built by citizen automation can help improve collaboration between different teams.
Citizen automation use cases
In any modern office, there are dozens of predictable tasks that organizations deal with on a daily basis. Citizen automation can be used across multiple departments and teams to automate a host of business processes.
Employee onboarding
Expense reimbursements
CAPEX requests
IT service requests
Customer help desk
Marketing creative requests
Sales pipeline optimization
Contract renewals
Key trends in citizen automation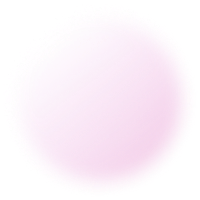 97%
of IT managers believe process automation is necessary for digital transformation.
50%
of global businesses cite productivity as one of the top benefits of automation.
91%
of employees believe automation solutions offer a better work/life balance and save them time.
63%
of businesses have boosted their customer satisfaction scores with automation.
Scale digital transformation with Kissflow
Kissflow helps companies transform their business operations and scale their digital transformation efforts through citizen automation.
Intuitive application builder
Built custom scalable business apps from scratch with no coding knowledge or expertise.
Smart integrations
Integrate your platform seamlessly with the most commonly used business apps and APIs.
Unified platform
Empower your citizen developers and IT teams to work seamlessly on a centralized console.
Powerful workflows
Enable your teams to create sophisticated business workflows with ease.
Robust security
Manage citizen automation on a feature-rich platform without compromising on security.
Kissflow citizen automation
Enable digital transformation and foster a collaborative, cohesive experience.
Fast-track app development and deployment
Improve collaboration across teams and departments
Enable better context-driven decision-making
Drive stronger governance and compliance
Foster measurable, tangible results
Expedite digital transformation
Here's what our customers are saying
I designed it, tested it, and. had it ready in a week. The platform is simple and highly intuitive so anyone can use it.
Ajit Singh
Our needs are fulfilled by Kissflow. We are able to use the platform its maximum potential.
Kelvin Kwok
With Kissflow, we get what we pay for and more. We don't lose information andcan track processes better.
Susanna DeBari