What is an approval workflow?
The approval workflow is common business processes that require someone to sign off on the data at a certain stage. Approval workflows require multiple checks throughout the process and from a variety of different stakeholders. To create an efficient approval process, the correct data must be displayed easily for the approver.
The idea of automating workflows may be daunting if you've never used a workflow process software before. It may be hard to imagine how a non-human system can take care of an end-to-end process without needing any manual supervision. Most workflows require some kind of approval built into them.
Creating an approval workflow is actually one of the easiest use cases with Kissflow Workflow, and much easier than any paper form you are using now. In fact, you can get a complete approval workflow created in as little as 15 minutes.
Types of Approval Workflows
There are two types of approvals within a workflow—sequential and parallel approvals.
Sequential approvals are those approvals that essentially pause action to the next step within the workflow until the approval step is fulfilled.

A parallel approval, on the other hand, treats approval as a separate line item and hence does not pause action within the workflow.
Common workflow woes
Let's start with something simple like an invoice approval process. Sales and finance managers might spend a lot of their time rubber-stamping every invoice that comes across their desk in order to increase transparency and cut down on errors.
If you aren't using paper forms to manage your workflow process, those same managers are likely writing 'Approved' on lots of emails that jam their system. When an invoice needs to be changed, it can be nearly impossible to track its progress and follow up.
While invoice approvals are important, sales and finance managers don't need to spend so much mental energy and time worrying about them. When invoices are sent back for changes, an unstructured process will undoubtedly spew out more errors.
Kissflow's invoice approval system helps you automate the whole of your invoice approval process in just 15 minutes.

Bring in professional approval workflow software
Kissflow is already world-famous with thousands of enterprises, big and small who use it for their approval workflows. It's a game changer for many of these companies because unlike traditional workflow process software, Kissflow is inexpensive and user-friendly even to people with little technical expertise.
Learn more about Kissflow Approval Workflow Software
Steps to create approval workflows in Kissflow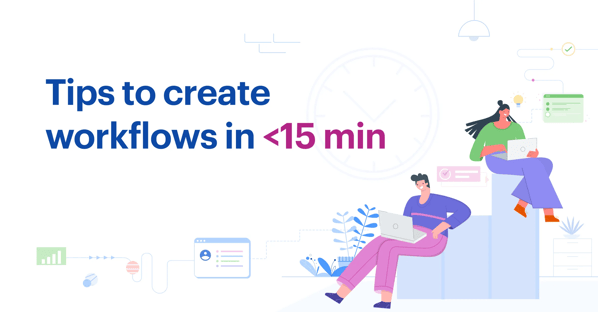 Step 1: Start with a form
Start with a form to display the necessary data. You could keep it super simple and just attach a PDF the invoice, or you could better integrate your workflow from start to finish by using fields like sequence numbers, auto-populating custom fields, and tables that calculate the invoice price based on quantity.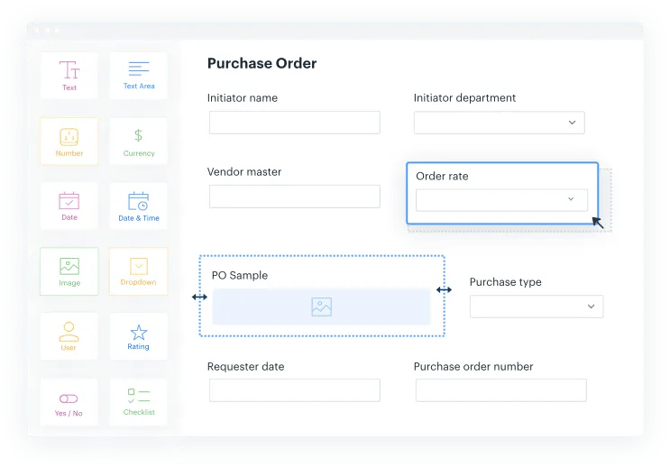 Step 2: Create a workflow – set actions
Then, create a workflow. This can be as simple as a one-step approval from a sales manager. The task owner gets an email notification (or a push notification on mobile), quickly reviews the data, and hits 'Approve'.
Step 3: Bring in the stakeholders
If you want to try something a little more advanced, you can add other people on the workflow, allow for different sales reps to report into their respective managers, or add conditions where the CEO's input will only be requested if an order is above a certain dollar amount.
SharePoint approval workflows: A viable alternative?
Sharepoint approval workflows are an undeniably powerful and highly functional alternative, but they have some serious disadvantages. While the cost of implementation itself may be a little high, maintaining an approval workflow on Sharepoint proves incredibly expensive.
Another issue with Sharepoint approval workflows is that there is a steep learning curve, with debugging and troubleshooting proving extremely frustrating if you aren't an experienced Sharepoint developer. If your working style is built on being able to adapt quickly to emerging business trends and needs, you need an alternative to Sharepoint approval workflows –like Kissflow.
Custom approval workflows, your way.
Ever found yourself wondering if an automated workflow might be something that would ease the pressure? Kissflow Workflow not only allows you to create custom approval workflows but can significantly cut short approval and fulfilment times. Try it for free.