What is Workflow Integration?
Workflow integration means interconnecting software applications for simplified collaboration and data automation. Once your applications are connected, the data flows freely between the apps, enabling your team to access the data they need seamlessly.
The most common question we hear from our customers is…
"Can I integrate my workflows with other software?"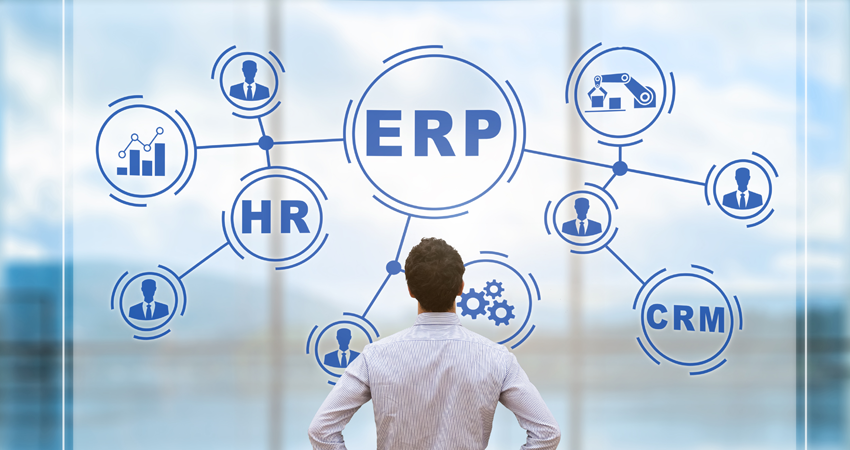 In today's world, one software tool cannot operate as an island anymore. Many business leaders love to have a highly specialized tool for a specific situation, but it damn well has to be able to integrate and share data with other tools.
When it comes to workflow integration, it's even more important that whatever business process management (BPM) tool you're using plugs in easily with your existing software stack. Workflows by nature about passing data back and forth, so it should go from system to system as easily as it does human to human.
At Kissflow, we understand the increasing mandate for BPM workflow integration, which is why Kissflow comes with built-in workflow integration capabilities. Kissflow connects to all major cloud-based platforms including Zapier, which enables it to integrate further with over 1,000 apps.
Can't Everyone Play Nice?
Does all of your software connect well with each other? Is it easy to exchange the flow of data from your HRM software to your payroll app? Can you trigger an action from your marketing automation software to the CRM tool?
Ideally, the answer is always "yes". But more often than not, companies are using software that plateaued five or more years ago and never made it around to opening up integrations. Or, they have open APIs, but require a brilliant developer to create custom links.
Thankfully, there's an easier and smarter way to integrate two tools together – middleware platforms. Whether it's about workflow integration or connecting an accounting software to an ERP tool, these platforms specialize in offering a codeless interface that allows users to connect multiple software tools instantly.
Popular Workflow Integration Software 2023
Here are the top 4 popular workflow integration software to integrate Kissflow.
Zapier
Zapier lets users create a 'zap' between two or more apps and eliminates the heavy-lifting. You can automate repetitive tasks and dramatically improve how quickly you can get things done when you use Zapier for workflow integration. Creating zaps is highly customizable and easy even for non-technical users.
With Zapier, you can set up a workflow integration that flows from a form submissions to creating an event on Google Calendar, starting a Kissflow workflow, sending an email notification, and adding a row to your Google spreadsheet. Integrating your software with Zapier opens up integration options with hundreds of other tools and platforms rather than coding API integrations for each tool.
Here are some specific zaps you can use with Kissflow workflow:
IFTTT
If Zapier lets you Zap apps, IFTTT lets you create recipes. IFTTT stands for If This, Then That. The app allows you to automate tasks and make apps talk to each other through recipes (read: scripts) that might be unique to your use. There are hundreds of if and then recipes that you can find in IFTTT's Applet Collections, or you can create your own and share it with IFTTT community.
Unlike other software platforms, how you make use of IFTTT is totally up to you and your creativity. For example, you can automatically create an event in Google Calendar with IFTTT as soon as you schedule a campaign in MailChimp. This way, everyone in your marketing team knows what's coming next.
IFTTT is more famous for personal task automation such as syncing your posts in Facebook and Twitter at the same time. It's not the best tool to automate tasks between multiple platforms, but it's easy to use and offers good customer support.
Automate.io
A good alternative to IFTTT, Automate.io allows you to "create a bot" in order to automate tasks across multiple apps. Bots are automatons that work across apps and execute certain actions automatically whenever there's a trigger in one of the apps. Automating tasks through Automate.io requires you to weave a sequence of triggers, actions, delays, and logic.
For instance, if you have an eCommerce website, you can use Automate.io to trigger an automatic email invoice every time a buyer purchases something from your website. Automate.io is easy to use, offers free and paid plans, and comes with great customer support.
Workato
Workato takes time to get used to initially, but it can be a great resource as you become more experienced in writing integration recipes. Just like IFTTT, Workato allows you to choose from pre-made recipes or create your own. Workato supports integrations across 150+ popular apps including workflow integration.
Workato is more popular in the business circle since it offers enterprise-grade integration across cloud-based or on-premise apps to trigger business events. For example, you can create a new opportunity in Zoho CRM, sign a contract in Docusign, and update a ticket in JIRA, all using a recipe in Workato.
Workato can handle complex business logic and bi-directional app integrations, which isn't something other app integration platforms offer.
Integration Equals Synergy
Integration is the new most important feature for BPM and other software applications. Workflow integration or not, the platforms mentioned above can help you link software that makes the most of their usage. Integrating multiple software tools creates a synergetic effort that can be hugely beneficial for your business.
If you're looking to adopt a workflow automation tool that doesn't fall short on the workflow integration front, look no further than Kissflow. Sign up for a free trial to see how Kissflow Workflow fits into your business processes.