Streamline
Approvals

for Ultimate Efficiency
Enhance process efficiency as you trim approval steps and accelerate execution with Kissflow.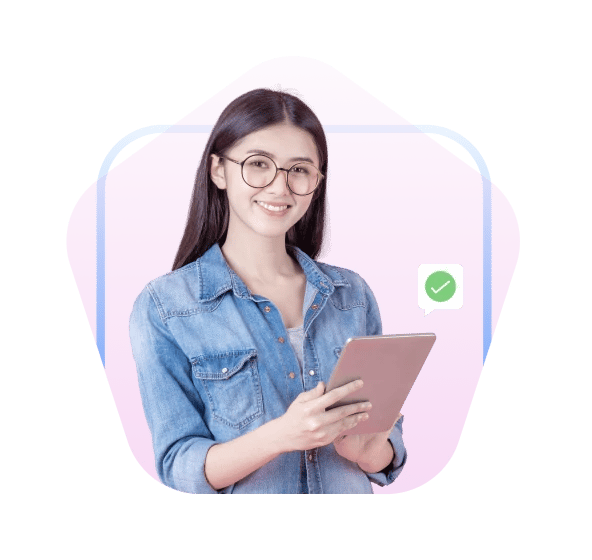 What is approval workflow software?
Approval workflow software simplifies and optimizes how approvals are requested, processed, and tracked within an organization. It allows for faster decision-making and reduces bottlenecks.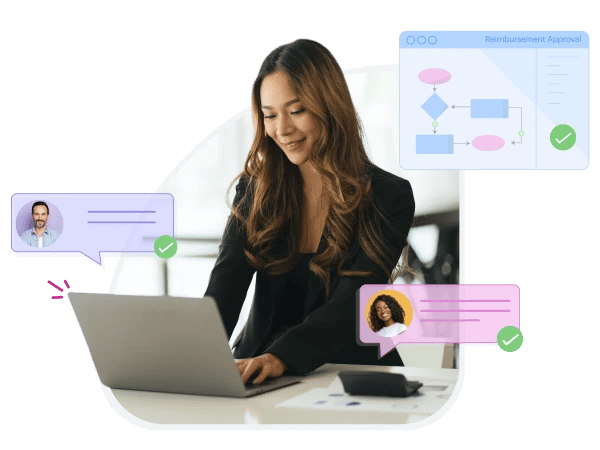 An
approval workflow

in action
A simple process like expense reports can involve many people and require multiple approvals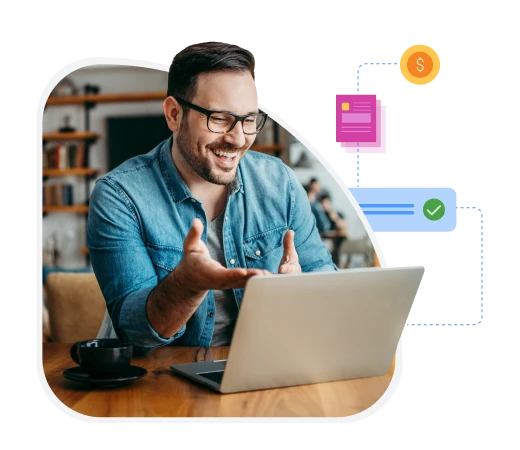 Submission of report to the head

Review of the submitted report

Either approve or send it back for changes

Once approved, forward to the finance team

Either approve or request for changes

Forward to the payments team to process payment
The need for approval workflow software
Without approval workflow software, processes can be inefficient, inaccurate, and time-intensive. Streamline simple to complex approval processes, making it easier to manage and accelerating project output.

Speed
Accelerate decision-making and reduce approval delays and dependencies

Accuracy
Minimize errors and ensure compliance with standardized approval processes

Visibility
Gain real-time insights into approval progress and bottlenecks

Efficiency
Organize tasks, save time and increase approval effectiveness
Features to look for when choosing approval workflow software
Here's a feature checklist to identify the best approval workflow software suited to your needs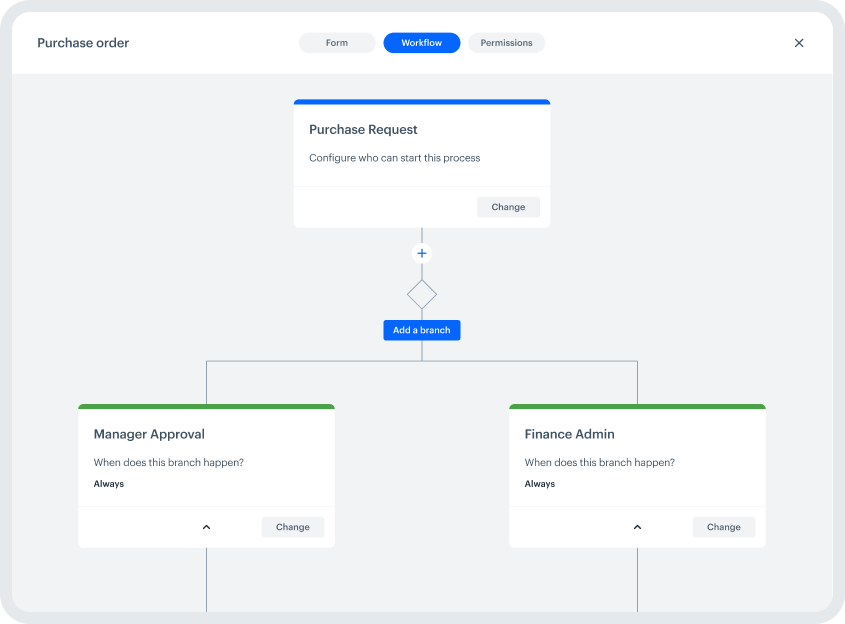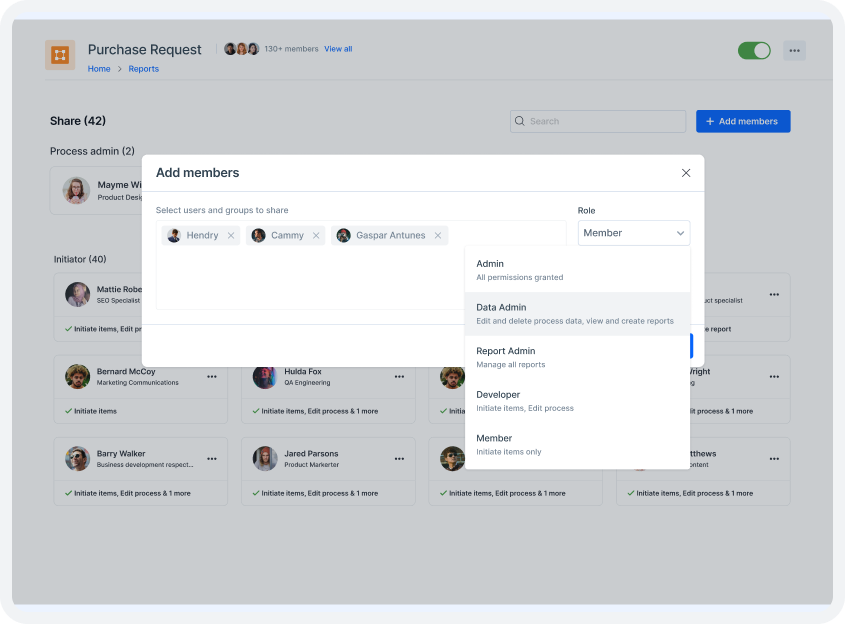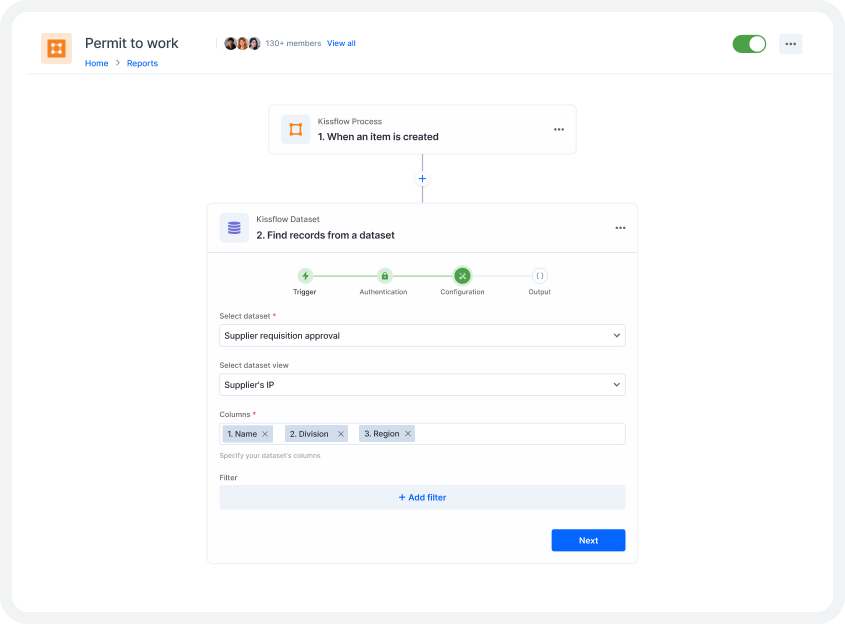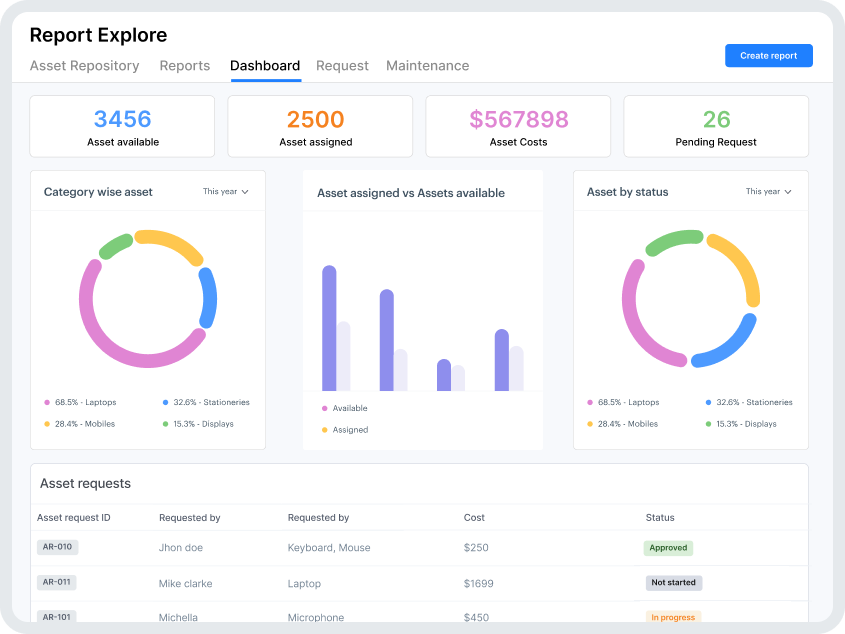 Why Kissflow is the right choice for quick approvals
Kissflow stands out as a low-code platform with the ultimate approval workflow capabilities due to
its intuitive design, customization options, and seamless integrations.
Ensure smooth functioning of processes through notifications that can be set up based on your requirements

Streamline the approval process across all industry business, such as marketing, finance, IT, HR, and other kinds of services

Build insightful dashboards that can inform you of process status effortlessly and save countless hours wasted on manual approvals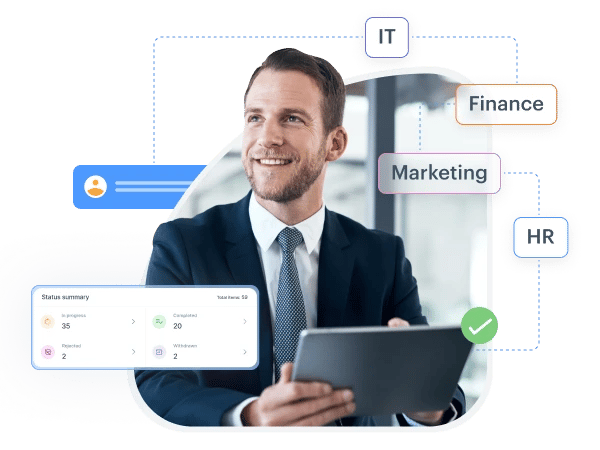 Seamless approvals, superior results
Make the smart choice for streamlined approvals and business success

Error reduction
Minimizes the risk of errors associated with manual data entry and handoffs, while ensuring accuracy

Enhanced accountability
Assign roles, track each step in the approval process, and avoid tasks falling through the cracks

Efficiency and speed
Automate approval workflows, leading to faster decision-making and shorter approval cycles

Remote accessibility
Kissflow is a cloud-based platform that allows users to access approval workflows from anywhere
Empower different teams to approve tasks faster and better
See all templates ->


Employee expense claim
Advance payment
Travel reimbursement
Employee expense claim
Advance payment
Travel reimbursement
Performance appraisal
Leave management
Employee confirmation
Performance appraisal
Leave management
Employee confirmation
IT service request
Change management
Access request
IT service request
Change management
Access request
Don't take our word for it
Join our global customers who trust Kissflow to simplify approvals and maximize productivity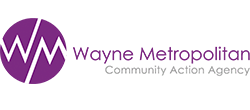 "We were able to completely customize and change forms at any point without needing to contact an IT desk or have a background in programming."
Yvonne Herman
Wayne Metro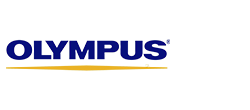 "With Kissflow, I got used to developing processes very fast and the support given was very helpful."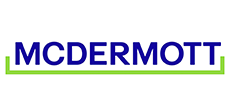 "This is so easy, even my mom could do this. It was extremely intuitive and straightforward. The watermark was, 'I don't need to call IT to do this. I can do it myself.' "
Renee Villarreal
McDermott