When you are evaluating a business process management suite for your company, what features should you focus on?
A robust process designer is great to handle every conceivable type of workflow. A sleek, human-centric form designer that can pull information from existing databases is also important. And of course reporting on process data will help you be more efficient.
But there's one feature that is quickly standing out among all the rest.
Integration.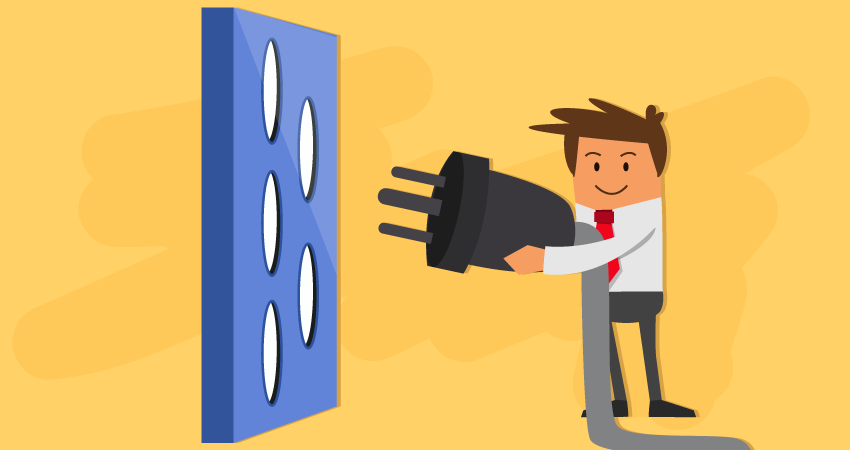 New Problems
Let's look at a real-world scenario of how integration is a must for enterprise software.
Paul is the IT Director for a large consulting firm. He and his team do research to find the best software options for each department and oversee their implementation.
Lately, his team has been buzzing with lots of cloud-based tools. Whereas Paul used to spend most of his time installing on-premise software to his internal servers, he now does more deals with SaaS providers to meet the demands of his company.
Paul's company just acquired a young startup based in Asia that had developed its own financial management software. Several years ago, Paul's company had invested in some on-premise BPM software. While some core functions still use it to manage their processes, they haven't created a new process in years because it was too much of a hassle.
However, with a geographically dispersed team, the new department has asked for some key workflows to be developed.
But one major problem is that the existing BPM system can't plug into the new cloud-based financial software, without the massive cost of hiring a programmer to complete it. No matter how well it works, the system is basically useless without being able to integrate.
Plugging In
These kinds of situations will continue to happen to IT directors. As more and more essential software becomes cloud-based, it becomes all the more essential that all of your software can communicate with each other.
Business process management software that exists as an island is quickly becoming obsolete.
Think about the implications of managing a company-wide business process management tool. Today, your financial team will want it to integrate with Xero or Quickbooks so that they can be more efficient in handling sales invoices. Tomorrow, your HR team will want it integrated with People HR or HR Cloud. The next day, your sales team needs a process to merge with SalesForce or Pipedrive.
You don't want each of these requests to come as a huge shock and expense. As you look for a new way to do business process integration, you need to find something that can handle it out of the box.
A well-integrated BPM software will not only help optimize an organization's business process improvement efforts, but will also facilitate better communication among cross-participating teams. Integrated software will transcend data seamlessly and streamline communication between users working for different teams.
Ready for anything
After doing his research, Paul chose a cloud-based business process integration solution that came ready to integrate with all of his most important applications.
As integration quickly becomes the most important feature for your BPM system, you need to do your research too. Thankfully, with a solution like Kissflow Process, you don't have to compromise with high functionality, easy design, and full reporting. And, you get best-in-class integration features that work seamlessly with your other cloud-based apps.
When you use kissflow, you can setup an automated process that can:
Create a new folder in Google Drive when a new Marketing project is started
Schedule social media posts in Buffer after the CMO signs off on them
Make a journal entry in Quickbooks after processing a travel reimbursement
Send data to Chargebee to activate a new recurring account
Add a contact to your email list in Mailchimp after connecting on a support issue
Pull data from a lead in Pipedrive to prepare a special holiday gift
Add a new event in Google Calendar after a meeting is approved
Automatically publish a blog on WordPress after the proofreading is done
…and hundreds of other things.
Here's the case study of our customers who transformed their business using kissflow:
Making Out A Complete Process Automation with Enjoy FitnessTech Alchemy – Business Process Transformed
Make integration your priority when looking for a new business process management tool – it's already everyone else's.
Related Resources