Salespeople are the foot soldiers in any organization. They chase down ambitious targets and help the company grow.
A successful sales team ensures that a business stays ahead of its competition and makes sure everyone gets paid.
But like every other department, the sales team has their own demons to fight.
Many sales processes are pretty routine: collecting leads, making cold calls, following up with prospects, etc. It can get mundane when your team has to focus on paperwork instead of focusing their attention on critical deals.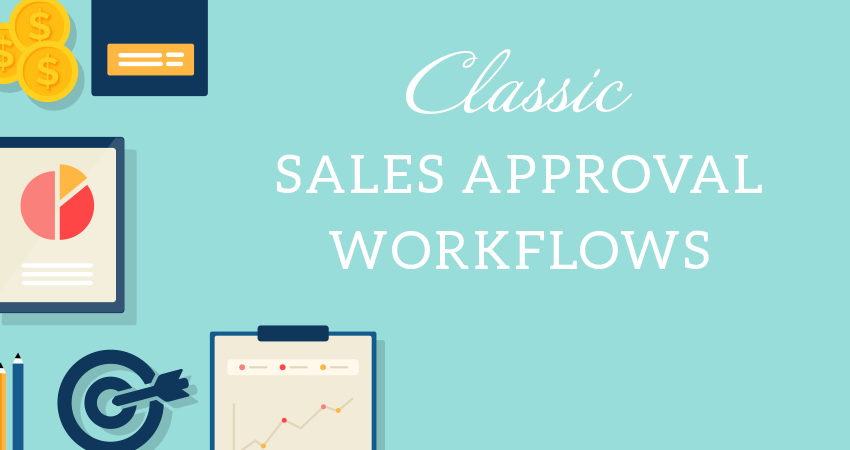 What is a Sales Approval Workflow?
A sales workflow is a set of detailed steps that typically includes identifying prospects, verifying them, evaluating their needs, quoting an offer, and converting them. Automating your sales approval workflows is a great way to free up their time and make more use of your talented sales force.
Why sales approval needs workflow automation?
Sales approvals are repetitive functions that require repeated deliberations, back and forths, and final vetting. Workflow automation not only streamlines the process but expedites sales approvals, improves cross-functional collaboration, and boosts efficiency.
4 Sales Approval Workflow Processes:
Here are 4 classic sales approval workflows, applicable to teams across all industries, that you can automate to make your sales team more productive:
Lead Management Workflow
It's important to know your leads well and follow the ones with the potential to become buyers. But it's an onerous task to properly bucket genuine leads from marketing efforts because the lists can be massive with a lot of false leads.
With an automated approval workflow software, you can streamline the process and make sure that every lead that your team gets has been verified.
For example, using integrations, you could prioritize organic leads or ones that come from other primary sources. You could also help your team by including a data-mining component to ensure that you are only contacting qualified leads.
Sales Quotation Workflow
One of the biggest hangups in sales workflows is the sales quotation step. Especially if you primarily sell custom orders, your sales team needs to have instant access to managers, operation heads and so on in order to to get a quick quote. If it takes too long, you'll have likely lost the deal to someone else.
A Sales Quotation workflow would start with the salesperson entering key information into a form. Then, your operations team might give their input on the basic costs of producing such a deal.
Your sales manager can finalize the price and it can go out to the client within hours, not days. If everyone is working on a mobile phone, the process can be even faster and you don't need to wait until someone checks their email.
Sales Invoice Workflow
When the time comes for the invoice to finally go out, you can't have anything go wrong. A simple typo on the invoice might set the project back days or even weeks.
Who needs to see the sales invoice before it goes out? Sales managers? Accounts receivable? VPs? Depending on the size of your company, you may have a varying number of people who need to sign off on an invoice.
Setting up a regular, automated process ensures that you never miss a step, and you never miss an invoice.
Sales Discount Approval Workflow
Another place a lot of deals go into slow motion is when a customer asks for a discount. You may already give authorization to your team for a certain percentage, but the deeper the discount, the more people need to be involved.
You can set up conditional steps in your workflow so that the approvals can escalate from sales managers all the way to the CEO if needed, based on how much of a discount is required.
Automatic Sales
With all the development of workflow approval software technology, it's undoubtedly a great time to be in sales. If you are still on the fence about whether or not to automate your sales process workflows, just test out a few of them for free with Kissflow Workflow. You will be amazed to realize how easy it can be to let everyday processes run on their own without any extra effort on your part.