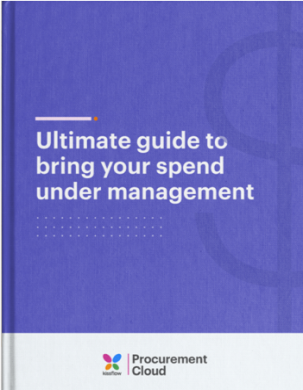 Take control of your spend like never before!
Gain visibility into your spend and increase cost savings
Imagine for every dollar you spend, there is observable development in your company. Sounds surreal, doesn't it? Because, in the real world, businesses struggle to attain complete visibility and control over their spend. Spend Under Management (SUM) is a critical indicator for assessing a company's financial health. The average organization manages only 55-60% of its spend, whereas best-in-class performers manage close to 85%. Even increasing your spend under management from 55% to 75% can produce an additional 1-2%. And, here is an ebook that will help you achieve that. Download it now!
What's inside the ebook:
What is spend under management
Industry best numbers in cost saving
Five steps to bring your spend under management