There is little doubt that G Suite rules the roost for office productivity workapps. The suite, formerly known as Google Apps for Work, has upended Microsoft Office's monopoly in the enterprise circle by being the most used cloud-based apps.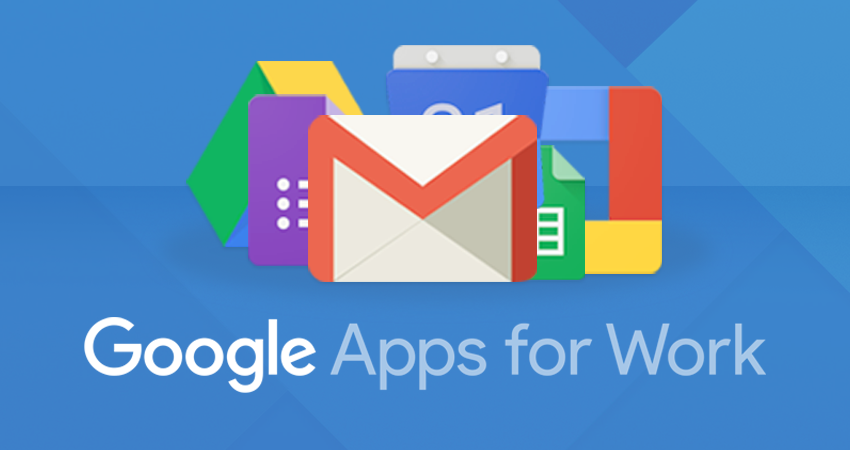 If your company uses Google apps for work, you are used to instant communication and collaboration. It's easy to set up and highly secure because it all runs on Google's robust cloud platform.
The only thing G Suite is missing is an automated workflow tool. There are middleware solutions to fill that gap, but not all of them live up to the expectations of G Suite power users.
Here are five reasons why your G Suite ensemble needs a compatible workflow partner.
1. Ready Integration with Google Drive
Enterprises that rely heavily on G Suite need a workflow app for Google Drive. It needs to have structured access to the data in order to automate a process involving these apps. For example, a workflow for Google Docs should easily let you share the links for your documents and should manage permissions and sharing.
Kissflow comes with the ability to automatically pick and attach files from your Drive with no additional sign-ins required.
2. Seamless Single Sign-On Experience
If you use a lot of productivity tools, you know the hassle of switching between platforms and managing passwords and credentials. The solution is single sign-on (SSO) capabilities built for G Suite. This not only eases your worries about remembering passwords, it also allows your IT director to manage your data security better.
When you pick a solution that's compatible with a Google workflow, you're giving your teams a seamless access to data across all apps based on their predefined privileges. Also, picking up a G Suite-friendly workflow automation tool means you get a familiar user experience feel while using it.
3. Sync Users Automatically

For many enterprises, using a Google workflow app that links with G Suite is great because you can sync your users. Instead of painstakingly transferring all the user details or using another app to import the contacts, you automatically get them onboard the new software when you sign in to it.
This makes your workflow execution fast and easy because now you can just select users as participants in the process or mark them for a specific step. Imagine trying to handle your entire user database and editing all the fields one at a time!
4. Smart Actions Right from Your Inbox
If you use Google Apps, it's likely you spend a decent chunk of your day in your Gmail inbox.
Powerful quick action functionalities are a natural complement to a Google Apps workflow tool. Your workflow participants have the luxury of peeking into their emails and take the right action from within their inbox without having to go to the workflow dashboard first.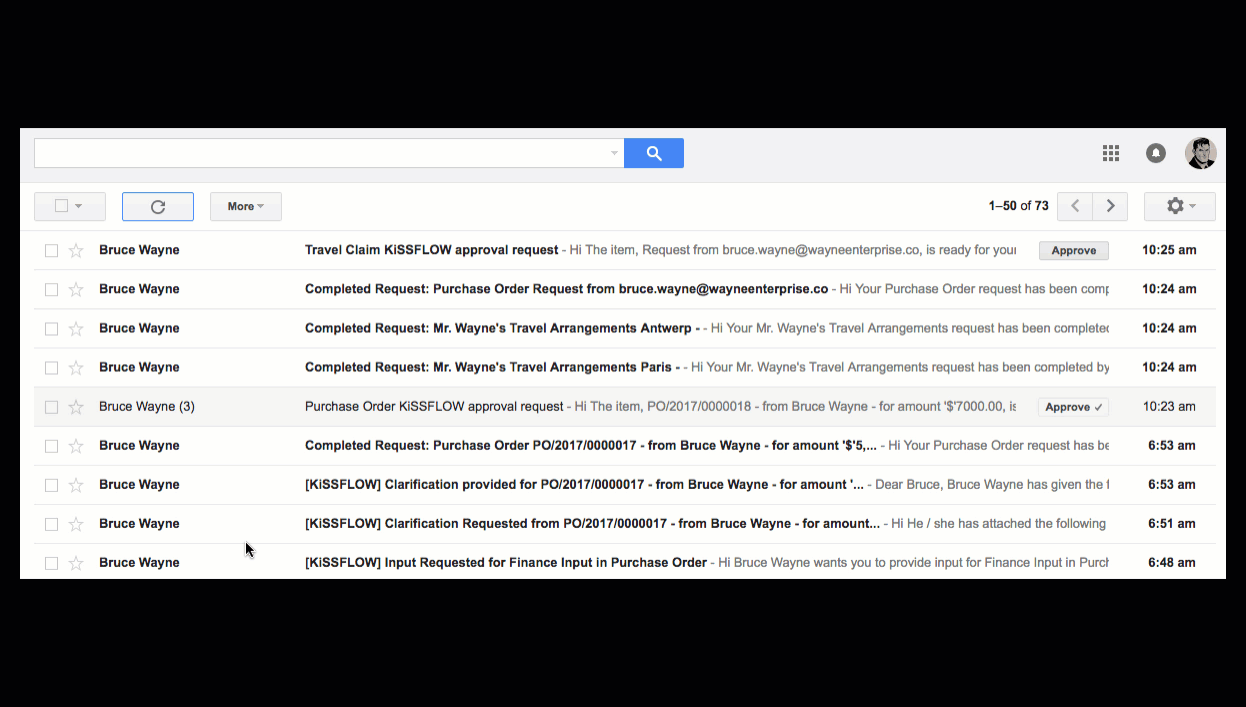 5. Built on the Google Platform
Google's name is unrivaled in the cloud computing domain because of its data security and infrastructure agility. Besides, you can be confident that choosing a workflow built on the Google App Engine will give you the choice to scale your user provisioning issues and safeguard your precious data no matter what happens.
Workflow solutions that sync well with the Google domain are inexpensive because of the multi-tenancy service they offer. That's the reason why many workflow apps like Kissflow Workflow have a flexible, pay-per-use pricing model that is easy on its customers regardless of their purchasing power.
Choose Wisely
If your enterprise is thinking to adopt a workflow app, why not start with the one that looks, feels, and operates from within the Google Apps environment? Cloud-based workflow apps that are deeply integrated with G Suite apps will make your life easier because of consistent user interface and quicker turnaround time in processing through tasks.