G Suite applications have become ubiquitous to businesses everywhere. Getting through a workday without using Gmail, Google Docs, or Google Drive seems almost impossible. It's not surprising considering that cloud technology, with an emphasis on collaboration and affordable pricing, makes G Suite applications very effective and convenient.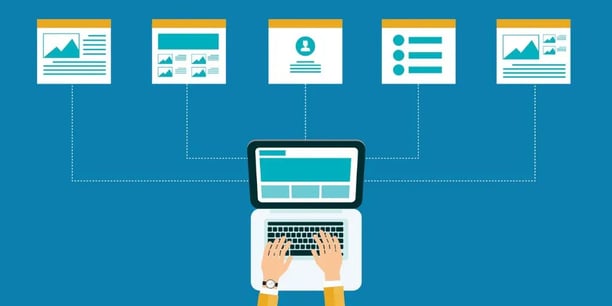 However, G Suite applications don't really come together to power your ongoing processes. Each app has a lot of power, and they can share some things, but it's hard to really get data moving in a coordinated, automated way. Collected data remains stagnant and it requires repeated human intervention to push data from one stage of the process to the next.
Workflow with Google Docs
Workflows for Google Docs empower the Google offline office suite to collaborate on documents and manage approvals effectively. They connect teams and processes across an organization and make processes seamless. Organizations can supercharge their processes using add-ons like workflows for Gsuite.
A Typical Process With G Suite
Consider a normal purchase order requisition. The team with the requirement raises the request to either the procurement or finance department. Ideally, there are Google Forms specifically designed for validating the data coming in. The requested data is populated in a spreadsheet and the procurement/finance department receives an e-mail notification about the response if notifications have been set up right.
However, that's where the trouble starts. When getting an approval, the team will have to figure out who should do the approving and send an email. Approved requisitions that need to be forwarded to other teams become another distinct step. Then, data must be manually added again to create a purchase order to be sent to the supplier.
G Suite applications can capture data efficiently but they fall short when you want it comes to workflows.
What can you do when you want to automate approval workflows for Google Docs? Abandon G Suite altogether?
What you really need is an effective workflow tool that can easily integrate with your existing G Suite.
Think of G Suite as an orchestra full of virtuosos. They are all excellent performers with regard to their own instruments and their focus is drawn to doing exactly that. But with G Suite it's like they are living on separate continents, and it's hard to get them to flow together smoothly. A group of exceedingly good musicians performing together doesn't guarantee the audience a great experience, and especially if there's no coordination. In order to do that, the orchestra needs a skilled conductor.
The conductor weaves the performances together into a compelling experience for the audience. Apart from the obvious task of keeping the beat, the maestro also conveys the composer's interpretation of the music, listens critically, unifies performances, and shapes the sound.
The Conductor to Your G Suite Orchestra
Fortunately, you don't need to panic or look very far your G Suite maestro. Kissflow can unify the strengths of the apps from a process perspective to deliver the desired outcomes such as improved process efficiency and minimized errors.
Here are some of the benefits you'll enjoy when you use Kissflow to automate workflows for Google Docs, Sheets, or Forms.
Easy integration
Kissflow is specifically built with G Suite users in mind. So if you need to automate workflows for Google Docs, for instance, Kissflow will ensure that actions such as linking, sharing, and permissions are easily carried out without friction.
Single sign-on
Sometimes workflow tools can unintentionally add complexity when users have to switch back and forth between platforms, juggling different credentials and passwords. Kissflow features single sign-on capabilities to ensure that you don't waste a single minute on mundane details.
Easy syncing of users
When you use multiple applications and platforms, one tedious task that arises is transferring users and their details from one place to another. It is much more efficient to use a workflow tool that will automatically sync users so that you can hit the ground running.
Scalability
Irrespective of the size of your organization, Kissflow can easily scale along with your growth. Since it is built on the Google Cloud system, expansion is never an issue. Also, you will need to pay only when you add more users, which makes pricing very transparent for you.
Powerful reporting
One area where G Suite applications can't help is when you need analytics on how your processes are performing. Kissflow can easily bridge this gap with its effective reporting capabilities. You can get status updates on all your organization's processes in a glance with the comprehensive dashboard. Real-time tracking can help you identify lags and fix them on the go to boost process efficiency. Insights can also help you see where processes need to be changed to improve productivity.
Get Your G Suite Workflows Moving
While G Suite applications are great in their respective functions, if you're trying to increase efficiency and productivity, you need a workflow tool that can tie their distinct efforts together and automate processes with ease.
Ready to meet your new G Suite conductor? Try Kissflow Workflow and enjoy enhanced Google workflows.