Case management is extremely important for organizations across all industries. In businesses, it can increase productivity by equipping companies with the right tools they can use to arrive at better decisions.
However, setting a good case management framework in place may not be that easy to do. In order for you to choose the best way to implement changes in your workflow, you must be familiar with the various solutions you can use.
Here's a deep look into advanced case management solutions and how essential they are for modern businesses.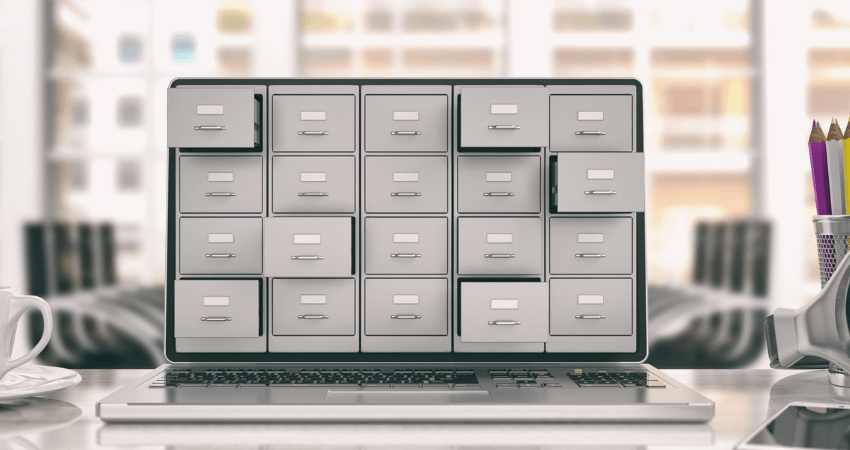 What is a case management solution?
A case management solution is an application that is designed to support complex unstructured processes. These processes involve multiple data sources, users, policies, and various compliance requirements. They require a combination of automated electronic workflows and multifaceted human thinking.
Case management solutions include document management, time tracking, billing and invoicing, contact management, final report preparation, client portal, customized system notifications, and many other business processes.
Why do businesses need to implement a case management solution?
Quick resolution of cases is essential to business growth. Case management solutions are designed specifically for this. They empower knowledge workers to effectively manage cases, make better decisions, and arrive at solutions in as little time as possible.
Here are some specific reasons why businesses should have modern case management solutions in place:
1. They digitize paper-based processes
Case management solutions do away with bulky and confusing paper documents. They are enhanced with data-capture capabilities that allow document scanning, email archival, and social media captures. This paperless enterprise content management will continue to gain popularity in the coming years.
2. They centralize all information in a single database
All information is stored in a central database that allows easy retrieval of information. Knowledge workers can access full customer and case records any time they need them. This optimizes collaborative case management.
3. They streamline processes through automated workflows
Manually intensive tasks are reduced through automated workflows. These workflows can be preconfigured to suit your business needs and ensure a smooth transition between processes.
4. They provide a 360-degree view of cases
Knowledge workers are given a holistic view of all cases through a single user interface. They can gain unique insights on case status, bottlenecks in the processes, decisions made, and actions needed for the resolution of the case.
5. They allow for better task management
Case management solutions make it easier to assign and receive tasks from other knowledge workers. They also contain filters for identifying high priority cases that need immediate action.
Moreover, they allow easy sharing of calendars that help improve collaboration of tasks. Those who are involved in a task can be granted permission to access calendars.
6. They are equipped with advanced analytics
A robust analytics engine allows you to connect and query multiple data sources. It helps you turn insights into actions faster with the use of predictive intelligence analytics.
Most case management solutions provide ways for users to visualize data and KPIs. This allows them to anticipate needs and make the necessary adjustments.
7. They aid in faster communication and increase customer engagement
Case management solutions help businesses manage customer interactions across various digital channels including social media, emails, and contact forms. By ensuring fast communication, you can increase customer engagement.
8. They help increase customer satisfaction
Case management solutions offer configurable customer self-service portals. These portals allow clients to access relevant information, upload documents, track case progress, and receive updates.
They also usually make available an online knowledge base that customers can use to find solutions on their own.
Advanced case management solutions are all about giving knowledge workers rapid access to the right information at the right time and place so they can come up with the most optimal solution to the cases they are handling.
In this digital age, a cloud-based advanced case management solution is an essential business tool for those who are gearing for global success.

Why should you choose a case management cloud solution?
While there are many case management software solutions available in the market today, it is best to take advantage of technology and opt for case management cloud solutions. Here are a few reasons why:
1. They reduce costs and overhead expenses
Cloud-based case management solutions reduce operations and maintenance cost since there would be no equipment and hardware to manage. The need for additional software engineers will also decrease. Consequently, this lessens the IT overhead of your company.
2. They offer both security and accessibility
All your data are stored in one repository which is accessible from any location using any device. This allows you to conduct case management even when you're on the move. This feature benefits businesses who have employees that work remotely and businesses that have a global reach.
While data is easily accessible, their security is not compromised at all. ISO level standards of encryption and data security safeguard all information. This keeps privacy and risk levels in check when using the cloud.
3. They maintain transparency and keep audit trails
Cloud document management securely stores all case data, client information, and internal documents. It maintains transparency in all the processes and keeps clear audit trails. This enables you to get real-time analytics that can help you set business solutions in place.
4. They operate 24/7
Case management cloud solutions can be accessed anytime and anywhere. This makes 24-hour mobile management of customer support possible. Again, this is a great feature for global businesses.
Conclusion
Case management solutions enable businesses to make smarter decisions that lead to better outcomes. The key to this success is to help your workers easily engage in content-centric casework. Ensure that they have the information they need to make the right call and the technology to execute their decision.
Indeed, advanced case management solutions transform the way your business works.