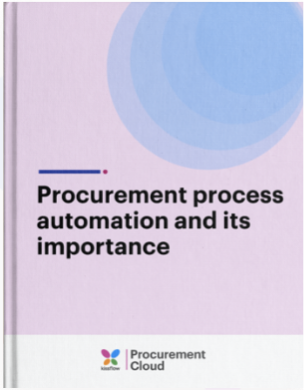 Procurement process automation is now a breeze!
Top benefits of procurement process automation
Procurement automation enables you to streamline your procurement process, offers better spend visibility, increases efficiency, improves supplier management, reduces compliance, and a lot more. The covid pandemic has only accelerated the need for procurement automation. If you are a growing business that is yet to go digital in procurement, then it is a serious concern that you should address now. Here's an ebook that will help you understand the importance of procurement automation and empower you to take the leap. Download it now!
What's inside the ebook:
Introduction to procurement automation
5 reasons you should automate your procurement process