The finance department is rife with manual processes, making your finance team's job much harder than it should be. The finance processes, which involve paper forms, spreadsheets, emails, or siloed software, tend to slow down teams, and are riddled with manual errors. Managing the never-ending stream of documents, no matter whether paper or digital, can leave any team overworked.
According to an EY study, 65 percent of the surveyed businesses believe that automating finance processes will be a significant priority in the future.
When you start using finance automation in the early stages of growth, you can save a lot of trouble by eliminating manual processes, disjointed systems, and miscommunication.
When should you switch to a finance automation software?
You can never automate too soon, as it's better to build a culture of automation for the upcoming changes to the work environment. However, there are a few indicators that tell you that your finance processes are ripe for automation.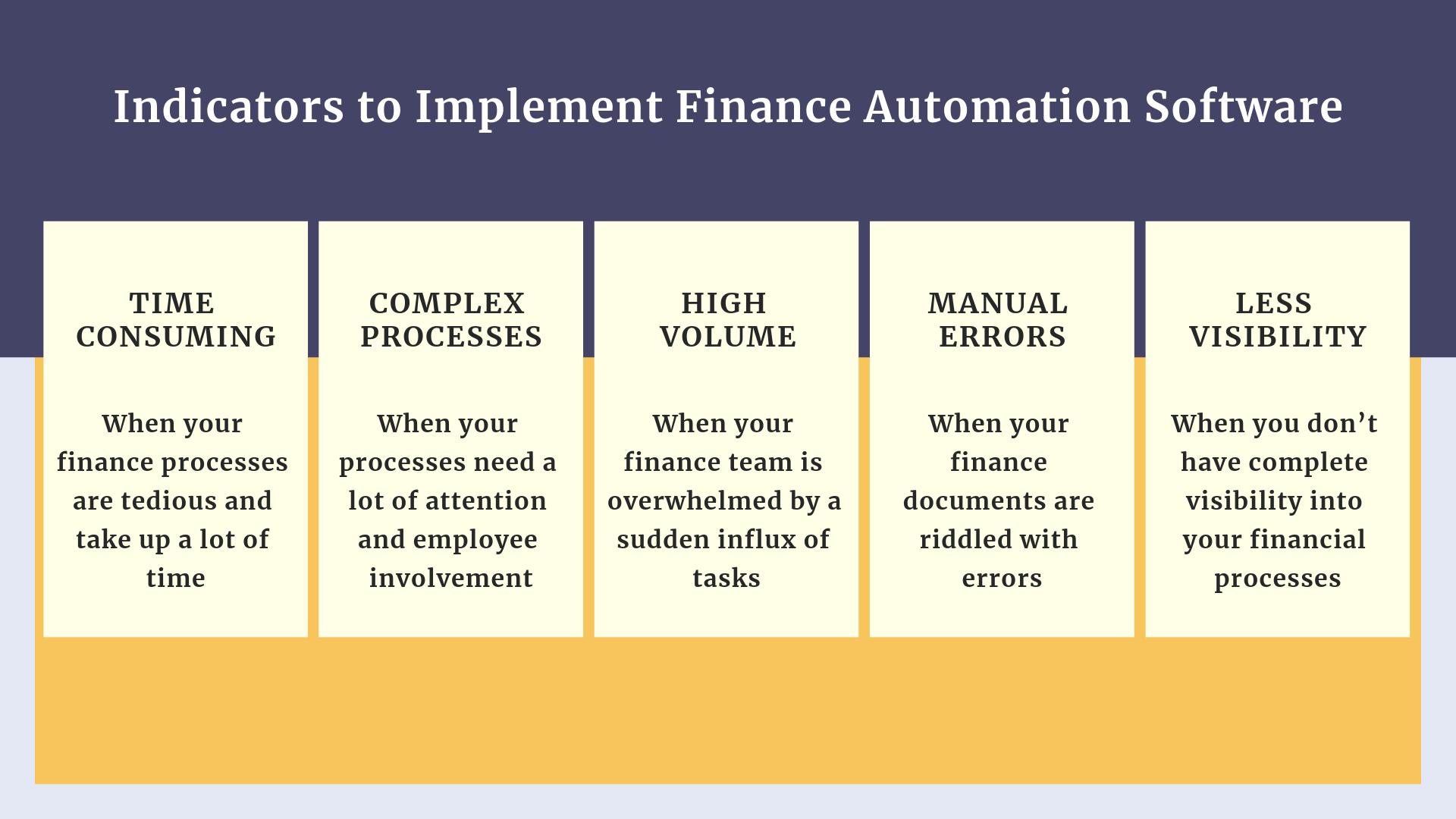 Time-Consuming Tasks

– When your finance processes are tedious and take up a lot of time
Complex Processes

– When your processes need a lot of attention and employee involvement
High Volume

– When your finance team is overwhelmed by a sudden influx of tasks
Manual Errors

– When your documents are riddled with errors
Less Visibility

– When you don't have complete visibility into your financials
Here are a few other benefits that financial process automation brings:
1. Data Integrity
By automating finance business processes, you can avoid human errors and the time spent on tedious tasks. When the data in your forms is filled automatically, you can be confident there are no manual errors and that you have the correct numbers.
2. Improved Efficiency
Moving from manual processes to automation can help the finance team to smoothen all existing functions. Anything that slows you down is replaced by a reliable and automatic process.
3. Speedy Approvals
Whether it's a budget approval or a reimbursement claim, finance automation software will help you save as much as eight hours a work week. As an added advantage, you can also eliminate unwieldy email threads checking on the status of every request.
4. 360-degree Visibility
When you use a connected system, you get a complete picture of your financials. You can understand the logic behind your fluctuating financials which will help you make faster and smarter business decisions.
Why do you need finance automation software?
Finance automation software tools eliminate time-consuming and clunky procedures by automating most finance-related tasks.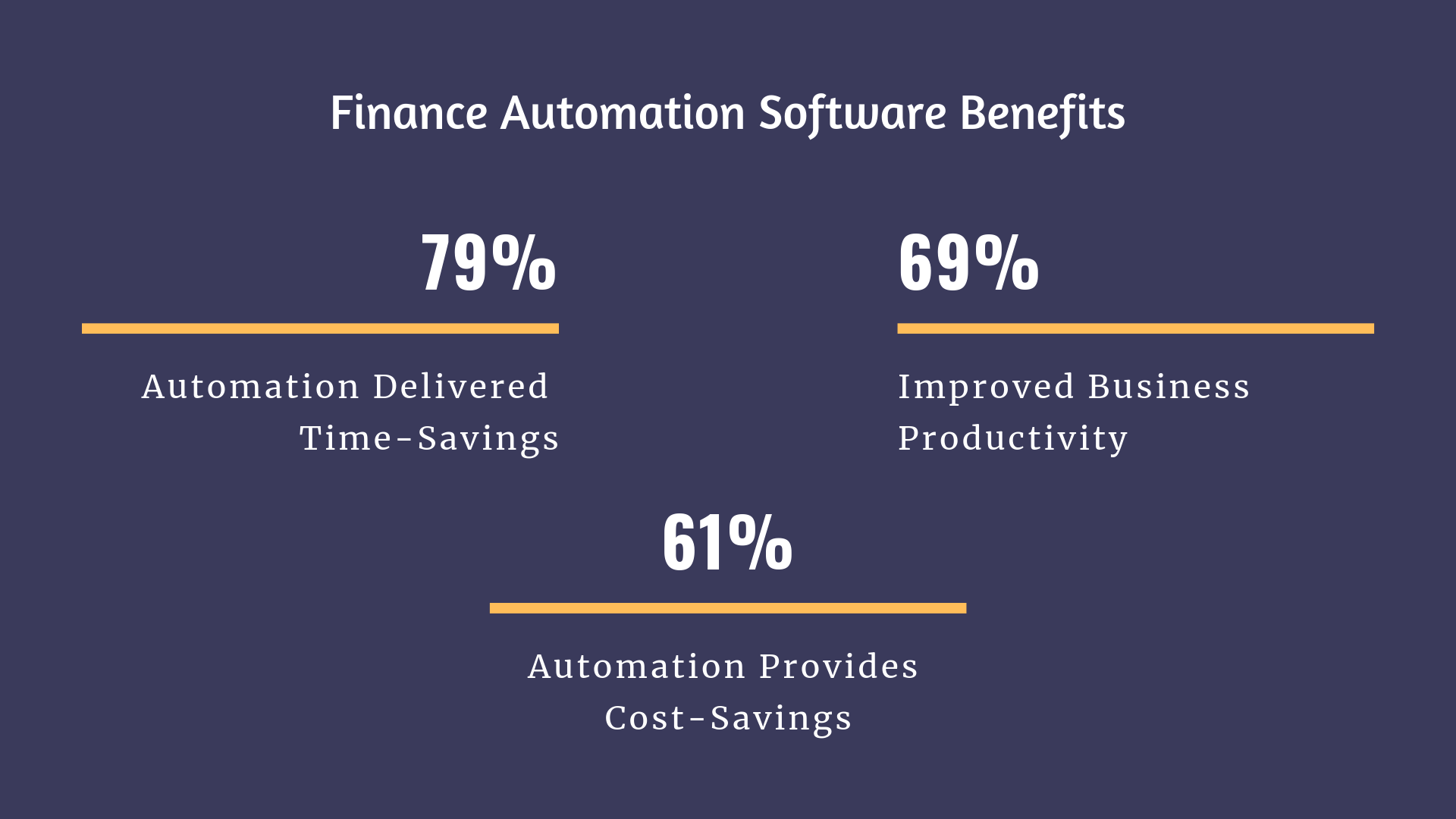 How can Kissflow Finance & Ops Cloud help?
The key to financial success is a finance process automation system that grows with your business. With a powerful finance automation tool like Kissflow, you have a platform to build finance automation software based on your unique requirements.
You can structure your finance processes, add stakeholders, and automate key processes like travel requests and budget approvals. Sign up for a free demo today.

Related Articles