Enterprise Resource Planning (ERP) software includes powerful and strategic applications that are used to manage information within an organization. The ERP workflows you create with the help of ERP tools can integrate all the different facets of the company into a comprehensive information system, that can be easily accessed by employees across the organization.
While ERP workflows can seamlessly streamline business processes, they cannot automate manual tasks, which is exactly where Kissflow, a workflow automation tool can help.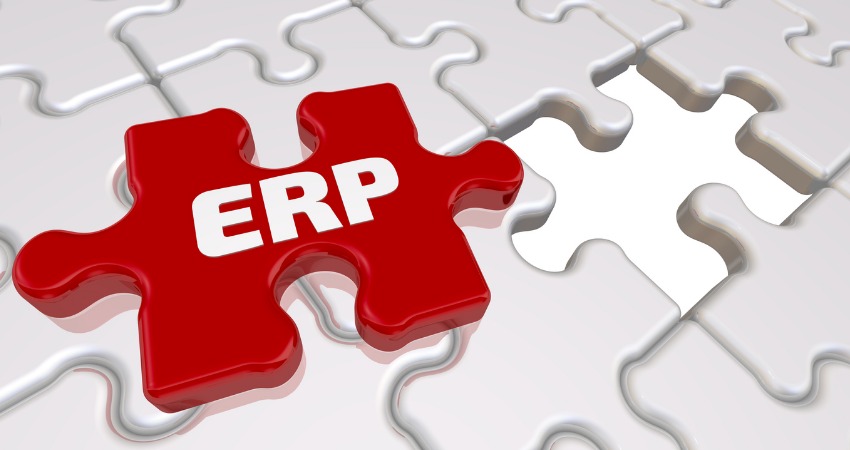 What is an ERP workflow?
An effective ERP solution helps you streamline tedious tasks, gives real-time visibility into the inner workings of the business processes, and in turn makes your employees more productive and efficient in their roles.
But most ERP solutions do not come with a native way to handle approval workflows inside the product, so you must create one outside the system.
An ERP workflow is a logical blueprint that describes how ERP applications manage business processes.
An ERP workflow:
Provides real-time visibility of operations
Gives business leaders a quick view of their global supply chain
Helps identify challenges and opportunities, enabling you to make faster business decisions
Streamlines and integrates tasks in the organization
Allows access to company data from anywhere
Makes collaboration easier
Offers real-time analytics and reporting

The ERP process steps for creating a successful workflow
1. Identify the reason for ERP implementation
The first step of the process is to identify why you want to incorporate ERP as part of your organization's digital transformation initiative. If you wish to achieve greater work efficiency or higher data security, you need to analyze your main goals from the ERP perspective.
This will not only help you pick the right ERP tool, but it will also manage business processes more efficiently and improve overall productivity.
2. Evaluate the scope
The features of the ERP tool that you require should be evaluated as well, especially if you are looking to have more control over business processes and create transparency in daily operations. Without an unclear definition of the ERP scope, you will be left with an ERP workflow process that does not add any value to your business and becomes an extra burden on your finances.
3. Migrate data
With the ERP tool picked out, it's time to create an ERP workflow that connects all the applications and processes in your organization. To migrate your data to a new ERP tool, you need to first identify the data that has to be transferred and find a process to make the transfer securely.
4. Add stakeholders
Add relevant people to the different parts of the ERP workflow. Each user can have customized permissions to the workflow, depending on the responsibilities they have. The users can also be allowed to submit data, view data, or approve/reject data.
How to automate ERP workflow on Kissflow
While ERP workflow in itself is a powerful tool which can effortlessly streamline business processes, it still cannot help automate manual tasks that might be part of the processes. That is precisely why you need a workflow automation tool to work alongside your ERP tool.
With business process management and automation tools like Kissflow, it becomes possible to automate approval processes–which an ERP tool cannot.
You can automate ERP workflows on Kissflow in just five steps:
1. Find the process owner
You should identify the parts of the ERP workflow that are repetitive manual tasks and can be automated. Also, Identify the person or group of people in your organization that have the authority to make changes to the existing ERP workflows so that you can give them relevant permissions when the workflow is created in Kissflow.
2. Design a workflow diagram
Based on how the workflow was previously managed and the parts of the ERP workflow process that you want to automate, map out a rough workflow diagram. You should focus on keeping the workflow as minimal as possible. While you can always add more tasks to the workflow later, a shorter workflow usually has a higher success rate.
3. Create the workflow in Kissflow
Enter all the relevant information of the ERP in Kissflow and gather data from the manual process. The best way to analyze the effectiveness of the automation is by comparing the automated process with the manual process that was previously being followed.
4. Build the connections
You'll need to make sure Kissflow has connected to your ERP system automatically. Many cloud-based ERP systems can be connected with Zapier. Other systems can take advantage of the APIs built into Kissflow to make sure data transfers happen automatically.
5. Test the ERP workflow
Check all custom fields, sequence numbers, parallel branches, and conditional paths of your workflow to ensure its working correctly. It is best to run it a few times with different conditions to make sure the correct paths are being followed.
6. Go live
With the workflow accurately created, the final step is to go live and improve the overall productivity of your company
Final words
If your organization is already gearing to move towards digital transformation, then automation should as much be part of it as enterprise resource planning. With Kissflow Workflow, you are not just able to save the time of your team, but also standardize operations, create transparency, and follow necessary compliances.