Executing a profitable content marketing strategy is no small feat. Editorial processes often begin with a clear framework but get hazy due to lengthy email exchanges, passed-around documents, and private chat messages.
Managing editors face multiple challenges: maintaining relevant, high-quality content, meeting deadlines, and balancing topics, not to mention leading a team that may be scattered around the globe.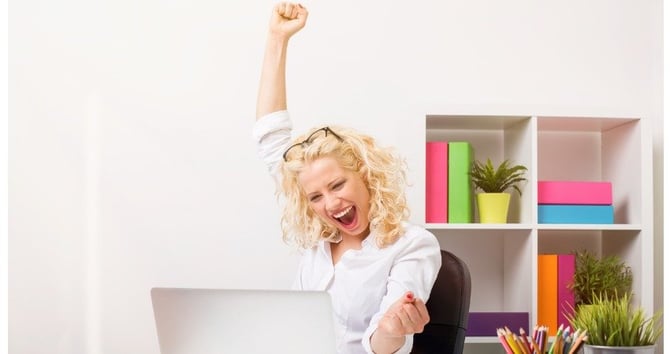 If just one area suffers, so does the fruit of your team's efforts. Getting a firmer handle on the editorial process is easier than you may think. Editorial workflow automation provides an infrastructure to hold an editorial team together and ensure top-notch content is consistently cast out in a balanced range of topics.
Let's unravel the workflow and see how automation ties in and cuts out the chaos.
Basic editorial workflow
Every business varies, but editorial workflows take a piece of writing all the way from an idea to distributed material through these main steps:
Request content
Add SEO input
Identify the distribution channel
Assign writer and accept content
Add images and publish
Distribute
Simply charting out steps doesn't create the full picture. They must be broken down to include timing for tasks and stakeholders. For any organization, no matter the sequence of steps, an editorial workflow should:
include all tasks
include all people involved at the appointed time
define when a task is completed and moves to the next
define how notifications are triggered to keep the ball rolling
Even with a mapped editorial workflow in place, content marketing workflow can be disorganized. Only 12 percent of surveyed marketers feel successful at their current efforts to manage content strategically.
Editorial teams need a standardized work platform that automatically initiates all tasks and notifies stakeholders in the appropriate order, reducing the number of iterations for more efficient distribution. Automation is the missing puzzle piece to achieve symmetry and control.
The power of editorial process automation
Most SMBs have a small editorial team responsible for heaps of content. Only 8 percent of B2B marketers say the vast majority of content marketing projects move along efficiently in the editorial workflow process. Here's how automation can make the best use of your team's time.
Streamlined workflow
Automation provides a centralized place where multiple sources of input can be received according to set conditions, preventing out-of-turn edits and excessive input. All information connected to each writing piece is found in the same form, so everyone stays up-to-date. Trackable workflow progress enables teams to identify bottlenecks and make improvements.
Scalable content strategy
54 percent of companies are turning to technology to increase the scalability of content marketing, and automation is a crucial component. No matter how many content requests are out there, each one has a specialized course that can be monitored in real-time. When writing demands begin to increase, managers can still follow every project and also zoom out to get the overall picture through automated analytics.
Organized content
In the initial workflow form, a drop-down menu can be created with a list of theme categories specific to your industry. The platform tracks the number of articles in each theme, making it easy to see which topics are over- or under-covered.
Natural keywords
When keywords are included in the workflow form from the beginning, writers can keep keywords on the mind from the start and work them in nature, rather than plug them in awkwardly at the end of the process.
Targeted audience
When workflows are initiated, the intended distribution channel is posted so that each piece is conceived with a specific target audience in mind, increasing strategy effectiveness. From the get-go, the whole team is aware of the distributor's requirements and less time is spent molding content to meet specifications. Content is posted "hot off the press" instead of sitting dormant while the community evangelist digs for a distribution medium.
Master your content, don't let it master you
Automation isn't just for big-budget enterprises. Kissflow's no-code platform empowers editorial teams, whether tech-challenged or tech-savvy, to design flexible workflows unique to business needs at a low cost. Within minutes, a workflow diagram is digitally constructed through an intuitive, drag-and-drop interface, and the first content request is sent off with a click.
After the workflow begins, managers still have the flexibility to reassign writing tasks or push tasks to a later step. Team members receive assignments instantly, and no one is left in the dark. Shared documents are kept in cloud-based folders that are automatically generated for each project. Increased control over the editorial process yields less confusion and more time to pump out attractive, relevant content.
Do you want to consistently produce meaningful content and enhance customer experiences from day one? Don't wait until you are in over your head. Broaden your horizons with Kissflow Workflow —the time to automate your editorial workflow process is now.