In the workplace, creativity is often expressed through employee-led projects, whether solicited by managers or proposed voluntarily.
Projects serve a plethora of purposes to advance a business by saving time or money, mitigating risk, adding value to the company, improving customer service, or meeting compliance needs.
When the proposal approval process drags on, project execution is also delayed, and the project's benefits aren't actualized promptly—imagine a domino effect of delays and wasted time negatively affecting your business performance at the end of the line.
An effective project proposal workflow not only gets the ball rolling for new ventures but also brings a company closer to reaping final payoffs.
What is a project proposal?
A project proposal is a documented, detailed plan to solve a problem or seize an opportunity. The initiator sells the project by explaining how the company will benefit and describing the activities, stakeholders, and costs involved in the execution. It comprises of a problem statement, a business case, assumptions, constraints, alternatives, estimates, and risks.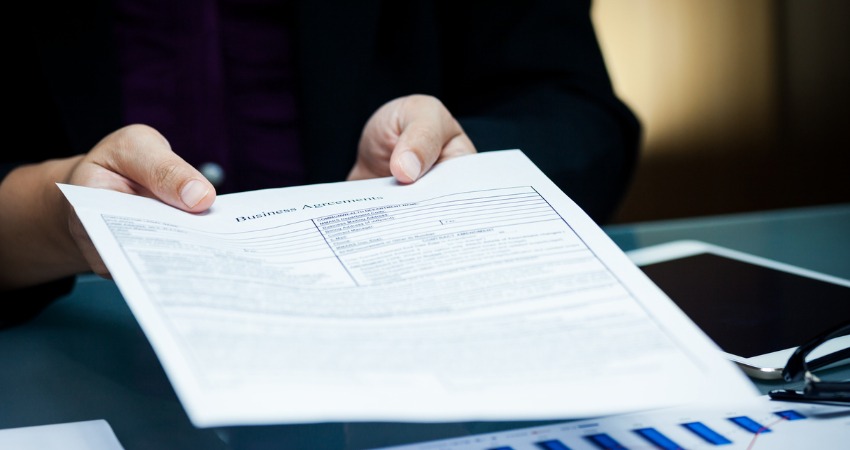 What are the steps in a project proposal approval workflow?
The project proposal approval process varies according to business size and industry, but generally, the following steps are involved:
Formalize proposal

– The proposal is checked for grammar and punctuation errors before submission. Content is arranged in a formal, viewer-friendly document and reviewed to ensure all pertinent information is included.
Supervisor approval

– The final document is sent to the initiator's direct supervisor for review. Any requested revisions are made.
Department approval

– Finalized or amended proposal is sent to the appropriate department head. In many cases, more than one department needs to approve a project. For instance, if the proposal addresses a compliance issue, it would go to the legal team in addition to the department involved. Proposals are also usually sent to the finance team to verify the availability of required funds.
Managerial approval

– Upper management receives the updated proposal, including any departmental comments. If additional modifications are required, it is sent back for changes and then rerouted for review.
CEO approval (for high-dollar projects)

– If a proposed project's funding crosses a certain threshold, CEO approval may also be required.
How can you create a project proposal workflow in Kissflow?
Organizations of any size go through piles of proposals requested by management or inspired by employees for new projects or to continue current projects. Multiple stakeholders supply input at differing intervals, and revisions can easily become complicated. Without a standard project proposal workflow, profitable projects lag, minimizing effectiveness.
Kissflow keeps project proposal workflows on course for timely approvals so employees can get started asap. Centralized, shared documents within the workflow enable effortless collaboration and trackable changes by all parties. Kissflow's intuitive visual design is a cinch for any user to master.
Collect data in a form
The project proposal workflow begins by adding drag-and-drop fields to a moldable form, including the initiator, their department, the project title, total estimated expenses, and the category of project. The formal proposal document is attached to the form where comments and revision requests are posted.
Create workflow
Actions are set to determine who the proposal travels to next. For new businesses, a one-step owner approval may be sufficient, while a more complex line of approvals may be required for larger companies. Kissflow also allows users to indicate how parties should be notified when their input is needed, either by email or mobile phone push notification.
Set conditions
CEOs don't have time to review every project proposal, but they may want to be included when a project's estimated expenses are over a certain amount. Document viewing conditions are selected as read-only or editable.
How is Kissflow different from Microsoft Project?
Microsoft Project is a project management software designed for Windows OS to track project tasks, meetings, and deadlines. The nuts and bolts laid out in the proposal, the step-by-step plan and activities involved, are organized on this platform.
Microsoft Project isn't necessarily a centralized workplace. Sharing data with stakeholders is tedious and mostly manual, and efficiently utilizing functions can be challenging for non-technical staff.
Kissflow is a cloud-based solution for automating repetitive business operations and tracking performance in a collaborative environment. Although projects vary in purpose and scope, processes within projects are often repeated, such as expense approval requests or service requests.
Projects may have their own financial accounts, but finance must still receive proper documentation for project funds to be released.
Beyond the Proposal
Project management software keeps the temporary, one-time project rolling, but automation keeps the core processes within projects running smoothly.
Automating project proposal workflows is just the beginning to streamlining project execution. Once the approval process is automated, users can look for other repetitive business processes to automate, speeding multiple projects at once.
Kissflow easily integrates with other business software to minimize data entry and streamline work on one central platform. Real-time reports are provided to track progress and identify bottlenecks. Reliable business processes facilitate swifter project completion, essential for staying ahead of competitors and boosting long-term performance.
Automate project proposal workflow for speedy, successful projects and a prosperous business future.