Every business is on a never-ending quest for efficiency. Increasingly efficient performance and customer satisfaction are critical to success. Towards that lofty goal, many companies have adopted workflow software to automate different workflows in their business.
According to a market research study conducted in 2017, the small and medium enterprises segment alone is expected to invest more than $1.6 billion in workflow automation software during 2017-2026.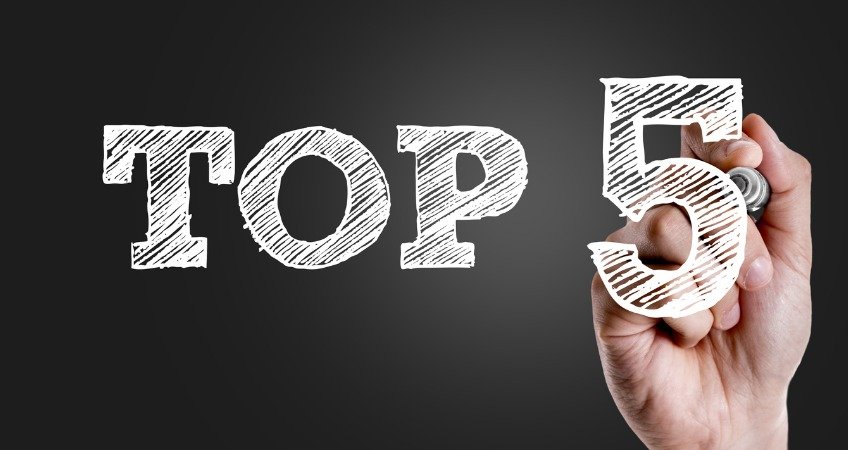 If you haven't adopted workflow automation yet or are just beginning to, here are some workflows that need automation for maximum efficiency in your business.
Purchase orders
Leave requests
Expense reimbursements
Content approvals
Sales invoice
Let's see each business workflow in detail with automation steps.
1. Purchase orders
Purchase orders are frequently recurring tasks that do well with automation. Typically, a team with a requirement fills out a requisition and sends it to the purchasing department. The purchasing team reviews the request and may approve or reject it, based on certain constraints.
In the case of the latter, the request is sent back to the originating team. If the request is approved, a purchase order is created and copies are sent to the vendor and the inventory team.
How automation improves the purchase order process:
Hands-off transitions between tasks
Speedy approvals
Maintenance of records
2. Leave requests
In processes that haven't been automated, an employee composes a leave requisition email and sends it to his supervisor. The supervisor checks workload and deliverables due and approves or rejects it. In case it is rejected, the employee is informed via email. If approved, the request is then passed on to the head of the department.
Once it receives the HOD's sign off, the HR department is informed. In case of leave without pay, the payroll team is also kept in the loop.
How automation improves the leave request process:
All communication is maintained within the business workflow instead of multiple emails
The requestor can easily view process status
Requests are not lost or forgotten
3. Expense reimbursements
An employee initiates a reimbursement claim by filling out a form and sending it to the supervisor. In case of questions or corrections, it is sent back to the employee.
If the claim is accurate, the supervisor approves and forwards it to the finance department. The person in charge checks the claim for details and forwards it to the payments team, from where the reimbursement is disbursed and the employee is intimated.
How automation improves the expense claim process:
Quicker reimbursements
Facilitation of audit trails
Supports meticulous recordkeeping
4. Content approvals
The marketing team, editor, CMO, or the SEO team can initiate a content request with a topic and description. The editor vets the topic to check for alignment with content strategy and sends it to the SEO expert.
He prescribes keywords to be targeted and the community manager creates a distribution plan. The request and a comprehensive brief are assigned to a writer. She completes a draft and sends it to a designer for visual elements.
The editor either approves it or sends it back to the writer or designer for changes. Once approved, the content is sent to the community evangelist who proceeds to amplify it.
How automation improves the content approval process:
Brings accountability to the business workflow
Allows flexibility while minimizing chaos
Facilitates document management and smooth functioning
5. Sales invoice
After a sale, an invoice is sent to the customer. There are multiple details in it that need to be accurate – customer details, product or service details, quotes, discounts if applicable, sales tax details, and more.
Without automation, the sales executive often has to switch between CRM software and an invoice-generation tool.
How automation improves the sales process:
Minimize coordination time between various departments
Reduced errors in invoices
On-time invoicing
How to automate business workflows
Using your in-depth understanding of the process, build the form to capture all the necessary data. Ensure that no details are missed out.
Design a business workflow customized to your needs including all performers and approving authorities, approval conditions, and follow-up tasks.
Integrate the workflow management software with existing applications in use to facilitate seamless data exchange.
Set permissions and notifications keeping in mind the end user (process performers).
Run the workflow
Monitor progress and gather insights to improve

process efficiency.
The solution to your workflow management needs
Kissflow is a compelling workflow automation software, designed to support your process efficiency goals. An intuitive designer and drag-and-drop form builder facilitates business workflow automation with no coding know-how required. Data security is enhanced through conditional access. Powerful reporting and analytics features provide you with critical insights into process performance.
Kissflow also scales effortlessly along with the growth vision of your company. The efficient pricing model ensures that you only pay according to your usage.
Take the free trial today and begin your journey to increasing efficiency.