Amidst the hospital hustle, overwhelmed staff struggle to stay on top of the paperwork cycle. Frequent errors and miscommunication frustrate staff and hinder health care service. Information is misplaced, approvals are delayed, and patients are left waiting—critical problems for a healthcare business.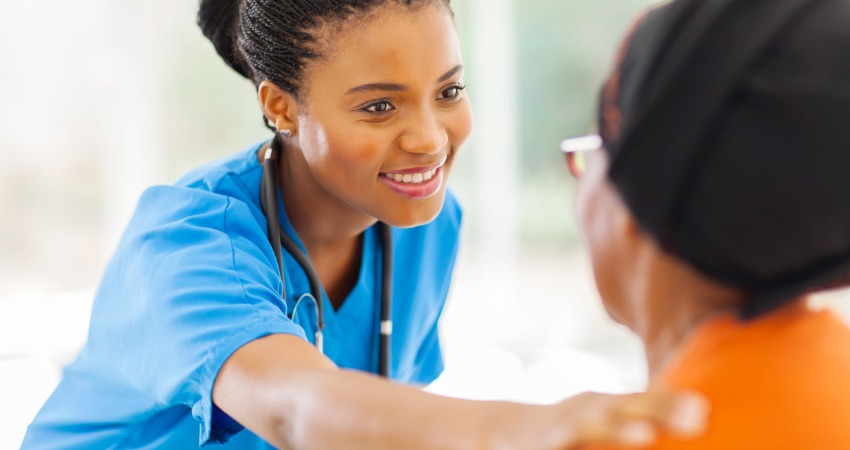 Although most hospitals already utilize electronic health records and medical software, other essential processes such as transferring patients to other facilities, remain disorganized. Missing a single step in hospital workflows can lead to detrimental effects for hospitals and patients alike.
Managing the various types of patient workflow in a hospital is integral to smooth operations. Automation provides the perfect solution to simplify day-to-day paperwork.
What is patient workflow management?
Patient workflow management is streamlining a series of tasks required to process data by automating repetitive, predictable procedures. Information is immediately routed to predetermined stakeholders who are notified to add data, edit data, or make an approval. Patient workflow solutions help reduce human errors and oversights, cut down on redundancies, improve regulatory compliance, and keep patients on top-notch treatment plans.
Tips for a successful launch
Patient workflow management might sound like what your hospital needs, but no one's sure how to get the ball rolling. Here's a quick guide to point you in the right direction.
1. Identify problematic workflows to automate
Mentally revisit the last couple of weeks. When has there been mishandled paperwork, miscommunication, or delayed service? What kind of process was involved? Standard, data-centric workflows are the best place to start.
Some examples might be:
Allocating medicine
Patient surveys
Coordinating patient care plans
Patient transfers to other facilities
Medical record updates
Help desk requests
Begin with an auxiliary workflow that needs improvement, not a core process. When your team has conquered the first automated process, then add more workflows to reduce time wasted on redundant paperwork.
2. Select a no-code patient workflow solution
Deciphering the differences between automation platforms can be time-consuming, but not if you know what kind of tool your hospital needs. First criteria: HIPPA compliance. Next, you want a solution that can be quickly implemented by any hospital staff.
No-code, cloud-based tools feature intuitive visual drag-and-drop design boards. As employees become familiar with the platform, they should be able to automate other processes as the need arises rather than having to wait for an IT team to put something together.
3. Involve stakeholders in workflow design
Process automation should engage stakeholders in an ongoing mission to enhance the patient experience while progressing the hospital's operations as a whole.
Employees participating in the daily workflow have first-hand knowledge of current workflow weaknesses and can most effectively evaluate how digital, automated processes streamline tasks. Automation brings consistency and transparency to practices where different employees use different strategies. Working together to decide on a standardized approach ensures everyone has a chance to give and receive feedback.
4. Integrate core software
For most processes, information from other hospital software is necessary, but manually transferring the data is not feasible. Third-party API integration links the data needed to implement automation without error-prone manual transfers or lengthy, specialized coding.
Patient workflow solutions shouldn't hinder the digital systems in place, but rather enhance a hospital's current technology. Linking software prevents information gaps, expediting workflow for front and back-end issues.
5. Evaluate performance
After a process is subject to a couple of trial runs, make sure policy and procedure compliance are still intact. Consider any other adjustments that could make the workflow smoother or more accurate. Were any steps left out? Are any steps unnecessary? Robust solutions also offer analytics with actionable insights to ensure top performance.
As your team evaluates processes, it's crucial to keep the effects for both patients and staff in mind. In his extensive experience, Dr. Barry Chalken, CMO of DocsNetwork, Ltd, has found that focusing on the patient, rather than the technology or workflow stakeholders, is paramount to achieving outcomes that benefit the clinician, organization, and patient.
How can Kissflow support your hospital's patient workflow management?
Fashioned with dynamic, user-friendly features, Kissflow Workflow can optimize your hospital's daily processes in record time. No-code, drag-and-drop technology makes it a breeze to create forms, design workflow, assign users, and launch applications in a snap.
Notifications and reminders are automatically routed to mobile devices for consistently speedy approvals, ensuring patients' needs are promptly met. Managers can monitor progress in real-time on an interactive dashboard and generate reports with just a click.
Look no further for a cutting-edge, paper-free solution for patient workflow management. Empower your staff to deliver better service with less chaos today!
Related Resources