No Code
Future of No-Code Programming in the Enterprise Market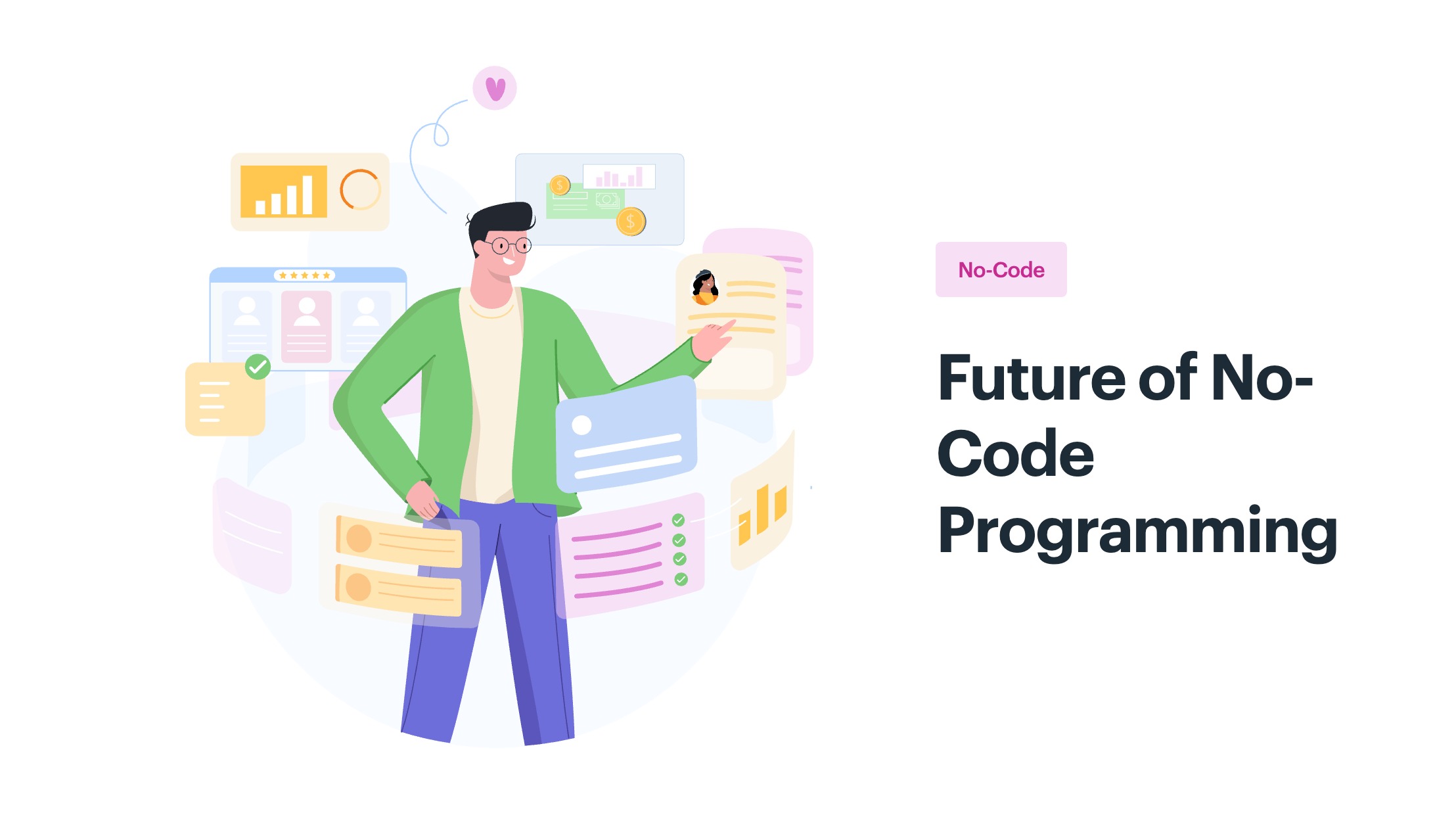 No-Code Is the Future for Every Business
In the past, low-code platforms got a lot of attention for what they brought to the table. They provided a fast and easy way to code software. They opened the door to making skilled developers even faster, and also letting business leaders try their hand at creating applications.
But low-code app development platforms are fundamentally limited–as their name suggests, they're not entirely code-free. At some point, maybe for some extraordinary functionality, low-code platforms will need the hand of a trained programmer.
No-code promises to end the need for coding altogether. But how is no-code programming changing the software development landscape? Let's start with the basics.
What is No-Code Programming?
As the name suggests, no-code programming software is a step further from low-code, providing a completely code-free experience to users so they can create and launch applications without needing to write a single line of code.
No-code programming is done through no-code app development platforms, development software specifically designed to cater to citizen developers. These business users understand the logic for the application they want to create, but don't have the traditionally required knowledge or training in coding and programming languages.
Using no-code platforms, citizen developers can create their own business applications without needing to consult with the IT department or programming staff for the implementation and execution.
But no-code programming software seems like a too-good-to-be-true situation. There has to be a catch, right? How can no-code replace traditional methods of software building altogether?
Can Traditional Programming Be Replaced by No-Code?
The short answer? No.
As miraculous as no-code programming and no-code platforms are, they can't replace traditional hand-coding. No-code databases for modules and components need to be built by traditional programming. No-code platforms will need to be built by hand coding.
As a result, there's never going to be a scenario where hand coding will be completely replaced. Because no-code programming software was never meant to replace hand coding.
No-code platforms were meant to help citizen developers have a platform to create applications on, while freeing up trained programmers to focus their attention on tasks which actually require their insight.
But if no-code programming doesn't require knowledge in coding languages, what does a citizen developer need to start coding?

What You Need to Start Coding on a No-Code Platform
Essentially, all a citizen developer needs is an idea for the application he wants to build, and the logic behind how the application will work. If he has both, then the citizen developer can create an application using a no-code platform.
No-code solutions might sound overly ambitious, but they really do deliver. Ideally, anyone can code their own applications using the modules and components available in no-code databases.
How Complex Can App development Get?
The degree of complexity of an app built on a no-code platform varies by product. Each platform has different resources and modules, depending on the vendor providing and servicing the platform.
But if your app is incredibly complex, then you'll find no-code won't be able to help you create the app, at least not entirely without code. If you cannot find components in the no-code database for the functionalities you want, then you'll need to contact your vendor so they can code it for you, or look into building it yourself.
Conclusion
Kissflow No-code platforms promise to thin the boundary between programmers and non-programmer. These platforms are designed to maximize productivity in the workplace, while reducing the time taken for any app to go from idea to reality. If you're looking for a no-code platform to get started, check out Kissflow, a business process management and workflow automation platform designed for all your productivity and efficiency needs. Get a free trial and see if Kissflow is right for your organization.

Kissflow Low-Code Development Platform
Get in touch with us to learn more about how you can transform your application needs.