Low Code
Gartner Forecasts Low Code / No Code Development Market to Grow in 2024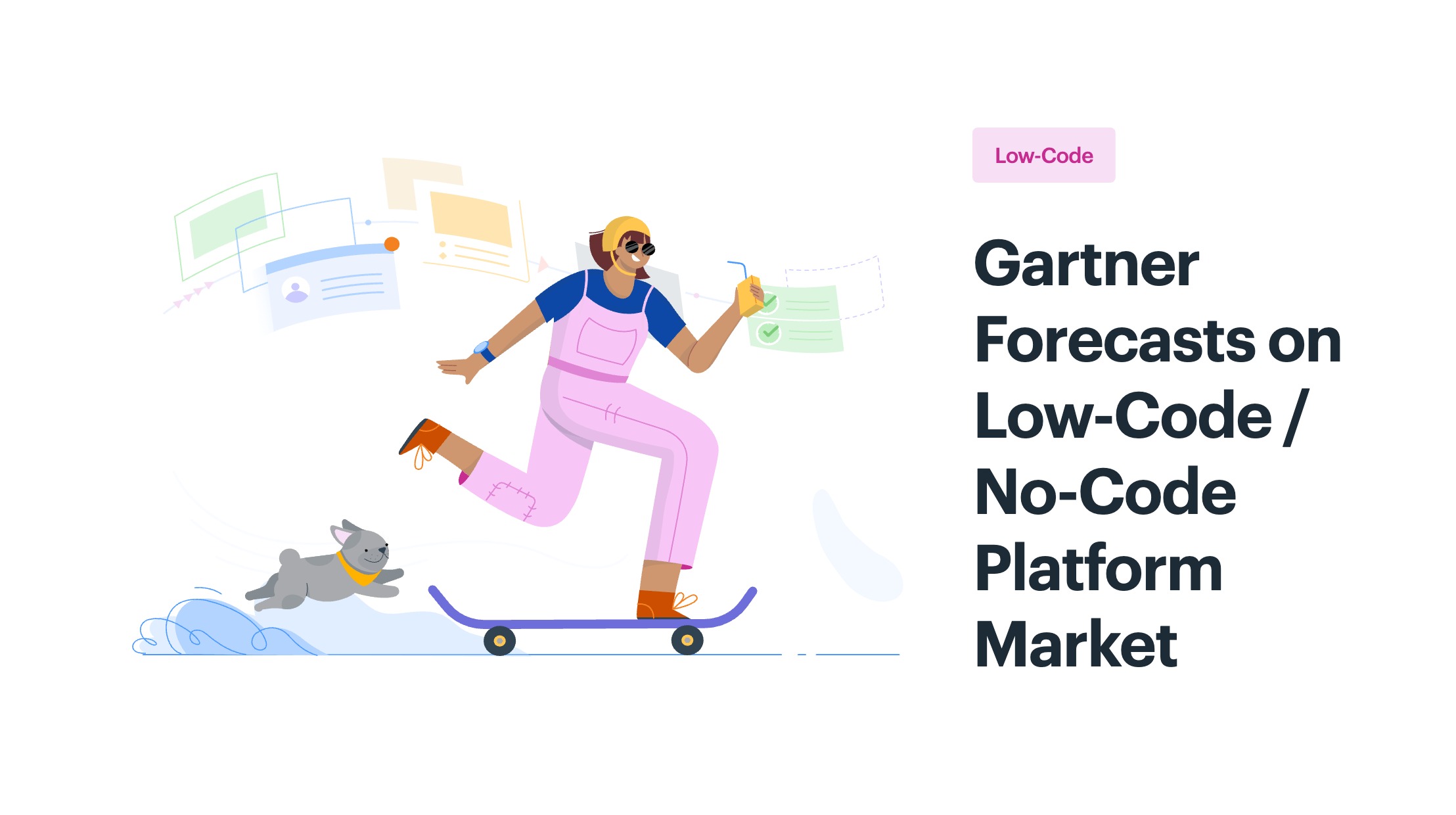 Gartner Low-Code / No-Code Development Market Size
According to Gartner, the global demand for technology that allows hyper automation will hit $596.6 billion in 2022, up 23%[2] from the previous year. The research company anticipates a 54 percent increase in "process-agnostic" tools like robotics, low-code application platforms, and artificially intelligent applications like virtual assistants.
Process-agnostic solutions were separated from even broader automation categories like organizational management system and client relationship management in Gartner's forecast because they are rising at a higher pace, according to Fabrizio Biscotti, a Gartner research vice president. In the coming years, the demand for low-code software is predicted to explode as skills-strapped IT companies delegate more responsibility for basic growth tasks to tech-savvy business users.
Gartner says that by 2024, enterprises would have implemented at least 3 of the 20 forms of process-agnostic hype automation applications, with low-code/no-code accounting for more than 65 percent of application development operations.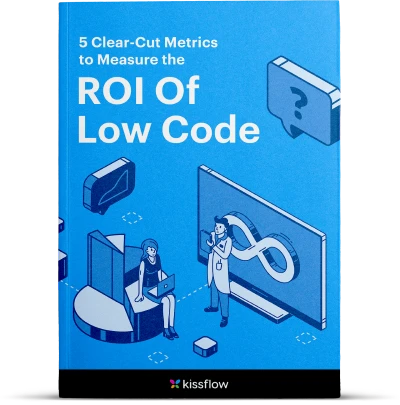 #Free eBook
5 Clear-Cut Metrics to Measure the ROI of Low-Code
Low-Code / No-Code Development Platforms Lead to Serious Revenue
During the coronavirus outbreak, a boom in remote software production fuelled interest in low-code / no-coding programming resources. According to Gartner's latest estimate, the global low-code development technologies industry will be worth $13.8 billion in 2023, up 22.6 percent from 2021.
Despite continuing cost optimization campaigns, the boom in remote production during the COVID-19 pandemic will continue to fuel low-code adoption. Even as IT agencies are pressured to cut prices, this increase in demand is expected to begin in 2022. Low-code new technologies, according to Gartner, will remain the largest portion of the low-code development tech industry through 2023, rising by 65 percent from 2021 to $5.8 billion. Rapid mobile app development (RMAD) and rapid application development (RAD) tools are two other expansion areas.
Businesses are demanding IT departments develop more apps, which is driving the development of low-code tools. According to Gartner, the growth in low code has been driven by an increased requirement for custom applications in pursuit of digitalization, which has spurred the advent of individual developers outside of IT. According to Gartner's study, on average, 41 percent of non-IT workers – or industry technologists – customize or create data or application solutions. By the end of 2025, half of all new low-code clients will come from company customers outside the IT company, according to Gartner.
Digital Business Acceleration Drives Application Delivery
IT leaders are under stress to significantly accelerate application execution speed and time-to-value due to digital market acceleration. The growth in low-code has been influenced by the increased need for personalized tech applications in aid of digitalization, which has spurred the advent of citizen developers outside of IT. As a result, companies are investing heavily in low-code production, according to Forrester[2], which estimates that overall investment in this sector will hit $US21.2 billion by 2023, with an annual growth rate CAGR of 40%.
The predicted dramatic rise in low-code development investment reflects wider global IT patterns. CIOs are squarely focused on guiding their organizations into major restructuring programs, which, while challenging, are necessary for various reasons. The need to have the company digitally prepared and scalable and be agile to markets and information is at the top of the list. In other words, CIOs want to move their companies from being proactive to disruptors, with first-to-market technologies and inventions that offer them a competitive advantage.
Low code construction makes this possible, making it an excellent addition to the general development program. Low-code growth is an important aspect of the overall innovation strategy, with strong advantages aligned with the ultimate IT policy. Low-code software can be developed and deployed quickly. An app that would have taken months to build can now be released in a matter of weeks, and new versions can be released even more quickly, making for a fully agile model to product innovation.
SaaS and Hyper-automation Will Drive Low-Code / No-Code Adoption
Low-code programming technologies have been developed from all of the main software-as-a-service (SaaS) providers. The low-code industry will see a substantial rise in LCAPs and process automation tooling as SaaS rises in prominence and these vendors' platforms are rapidly embraced. Furthermore, enterprise innovators tend to develop and implement their solutions to automate their software products and business processes.
Through 2023, one of the main factors for low-code adoption would be the necessity in business-driven hyper-automation. According to Biscotti, the development of low-code tools will persist shortly. "By the end of 2022, most major organizations would have implemented several low-code technologies in some form," he predicts. "As businesses follow the principles of a configurable company, they will shift to low-code architectures to enable application growth and development in the long run." Mr. Biscotti said, "The economic implications of the COVID-19 pandemic have confirmed the low-code value proposition."
"Low-code capabilities that enable remote work functions, such as digital formats and process automation, can be priced more flexibly because they are needed to keep the lights on."
About Kissflow's Low-Code / No-Code Platform
Kissflow is a low-code framework for application integration and process management to help companies increase their productivity and reliability. Kissflow is popular with businesses because of its no-code platform. It gives enterprise consumers the ability to develop their applications without relying on IT or vendors. It includes a WYSIWYG editor, a form generator, 3rd integration with all of your favorite apps, and detailed training documentation to assist you in starting up.
Why Is Kissflow the Best Platform for Low-Code / No-Code Development?
Kissflow was established in 2012 and introduced a new low-code paradigm. It did away with the need for scripting and was aimed at businesses that wanted to make software creation accessible to all employees, not just programmers. The architecture and structure have been carefully considered, so expect it to sound more like a new cloud tool than a traditional creation tool. It has a strong form creator and a WYSIWYG editor, allowing you to design and improve your forms and apps without knowing how to code. Kissflow is distinguished by the speed and convenience with which it accomplishes everything; everyone can create their applications regardless of skill level.

Kissflow Low-Code Development Platform
Get in touch with us to learn more about how you can transform your application needs.