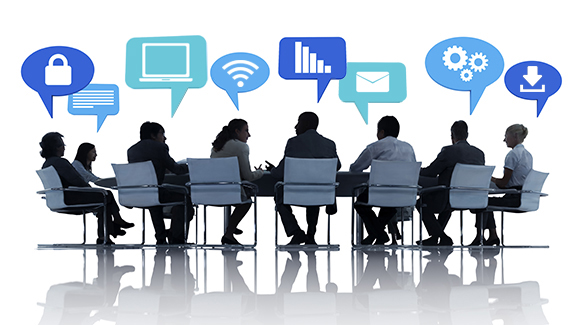 Whether it's a shortage of RAM preventing a researcher from running her algorithms, or a lab machine conking out while a freshman is watching cat videos on YouTube, tech issues are commonly encountered in a university. Even a few minutes of internet downtime is enough to cause mass demonstrations as new students demand free internet access as a basic human right.
While your IT department might be at the mercy of the products they buy and install from manufacturers, the mark of a great team is how quickly and effectively they can respond to issues that crop up.
When you have a campus of several thousand students and employees, even small inefficiencies in your IT workflows can add up quickly. In fact, one of the main reasons Kissflow is so popular among colleges and universities is that the internal IT teams are too busy with other problems that they can't build workflows for other departments! Instead of persisting with manual processes that create bottlenecks, automate your university IT processes so that your team is always on top of its game and never has to play catch up.
1. Make hardware evaluations comprehensive and fast
Clunky machines running old operating systems just won't do if you want to convince the best engineering students to join your university. Upgrading your computer labs can be a massive undertaking, though. Even a layperson has a strong opinion on what is the best tech out there. So, just imagine how chaotic it will be to meet various managers across departments and gather a consensus before getting a sign-off on purchases.
Even if your IT department is methodical in noting down various hardware options to send for review, they can't make quick progress unless you automate their workflows. Once your IT department has done its due diligence, Kissflow gives managers all the data they need in one place and can get the project moving with the simple click of a button.
2. Save time on purchase approvals
It's a waste of time and resources to ask a professor who wants to buy a $15 keyboard to go through the same approval hoops as a professor who wants a $1500 3D printer. With Kissflow, you can easily ensure that all purchases below a certain amount need approval from only one person. And bigger purchases, like that 3D printer, will get funneled through a more rigorous review and approval process.
3. Be agile with critical installation requests
There's a new version of AutoCAD out, and it needs to be installed as soon as possible so that architecture students have enough time to get used to it before their quickly approaching final projects. Fret not – with workflow automation, it's a simple three-step-process. A faculty member sends a software installation request through an online form; the Dean of Architecture and the IT head approve the request with the kissflow app on their phone; the right technicians are dispatched to complete the installations.
4. Make it easy to reserve IT facilities
You've spent thousands of dollars sprucing up meeting rooms with the latest projectors and video conferencing systems. That's great, but unless you've also simplified reservation workflows, these costly systems will just sit quietly collecting dust. Partner with kissflow and put up a reservation form that students and faculty can fill out. Your IT manager can approve the request on his mobile phone and immediately assign someone from his team to take care of it.
It's a sad day on campus when the IT team is the least automated. Take the lead and set the example for other departments to show how technology can make a university a more efficient place. Give your students, faculty, and staff confidence that they can rely on you as much as their internet connection.
Sign up for a free trial today for Kissflow Workflow, and see how your revitalized IT services can help your university rise to the top and serve its students like no other!