Business edition allows companies to create up to 100 workflows and 1,000 users. It is priced at $3/user/month and includes additional features for data export and integration.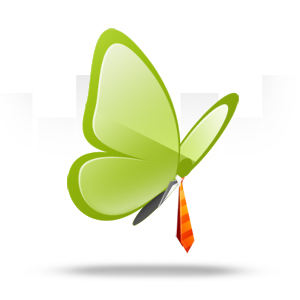 OrangeScape today announced Business edition of Kissflow Workflow™, the leading workflow product for Google Apps™. Free edition of Kissflow was launched at Google I/O on June 27. Companies with less than 10 employees can create up to 10 workflows using the free edition. Business edition launched today allows companies to create up to 100 workflow processes and roll it out to a maximum of 1000 employees. It is best suited for midsize and large companies that have Gone Google.
"Kissflow is amazing. We now have the ability to introduce real process efficiencies into our business without the need for a Masters Degree in Use Case design." said Mark Wagenaar, Business Manager of Carey Baptist College, a leading college in Western Australia with 1200 students and 150 staff. "After trying many others, Kissflow is the first workflow product that makes sense – it is easy to use and very easy to deploy. We have many paper forms that can easily be replaced, automated and the whole approval process can be enhanced using Kissflow. Anybody can provide online forms, but Kissflow's strength is in the ease of workflow design around the use of online forms. The features and flexibility are extensive, and the integration into Google Apps is also a significant plus. Kissflow will truly transform our internal administration."
Business edition also comes with additional features for data export and integration capability. "We continuously listen to our customers for feedback and feature requests. A good number of them have asked for the capability to integrate workflows with their ERP and other cloud applications. We have added this capability in the Business edition. These customers can now upgrade to Business edition and leverage this capability." said Mani Doraisamy, Co-Founder and Chief Technology Officer of OrangeScape. "Further strengthening the deeper integration with Google Apps, Kissflow allows users to use analytics capability of Google Spreadsheets to visualize, report or analyze workflow data."
Business edition is $3 per user monthly and $18 per workflow creator monthly. In addition to administration, reports and support, the Business edition also allows data exporting. Full pricing and availability details can be found online. A free trial is available on the home page.
About OrangeScape
OrangeScape is a leading Platform as a Service (PaaS) company. Its PaaS solution enables the creation of cloud-based, SaaS or on-premise business applications. OrangeScape-based applications have been developed across nearly 100 application categories: time sheet; payroll; loan origination, and more. Customers include AstraZeneca™; Citi®; Ford®; Pfizer™ and dozens more. OrangeScape also offers Kissflow, the first workflow builder app specifically for Google Apps™. With Kissflow, businesses can easily create HR and business approval workflow processes in a few simple steps. OrangeScape has secured $1M in an angel bridge round of venture funding. The lead investor is former CEO of Yahoo® India, Sharad Sharma. Other investors include Pramod Bhasin (former chairman, NASSCOM® and CEO of Genpact®); Linda Bernardi (CEO StraTerra Partners); Venkat Raju; and Raman Roy (CEO of Quattro Global Services). The company maintains offices in Mountain View, Calif. and Chennai, India. More information about OrangeScape and Kissflow is available at https://kissflow.com/.
Note: Whether noted or not, references to certain words may be trademarks or registered trademarks of their respective owners.