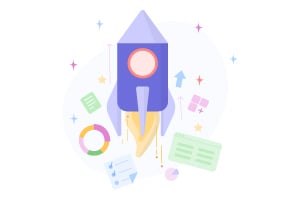 Low Code
Gartner Magic Quadrant for Enterprise Low-Code Application Platforms 2021: Key Takeaways
Gartner, Inc. just issued its Magic Quadrant for Enterprise Low-Code Application Platforms for the year 2021. A Low-Code Application Platform (LCAP) is used to "create and update bespoke applications by simplifying and reducing hand-coding," as per Gartner's definition. Low-code skills (i.e., model-driven or visual programming techniques to programming) suitable for constructing a comprehensive application consisting of business logic, user interfaces, data services, and processes are also required, according to the research.
Each LCAP provider had to show a go-to-market approach, product pricing choices, a system with no-code and low-code functionalities, and an LCAP with functions tailored toward the demands of enterprise-class projects to compete for Gartner's research. Other requirements include a minimum profit of $50 million, a 20 percent every year increase in sales, 100 paying business client organizations, and a worldwide presence.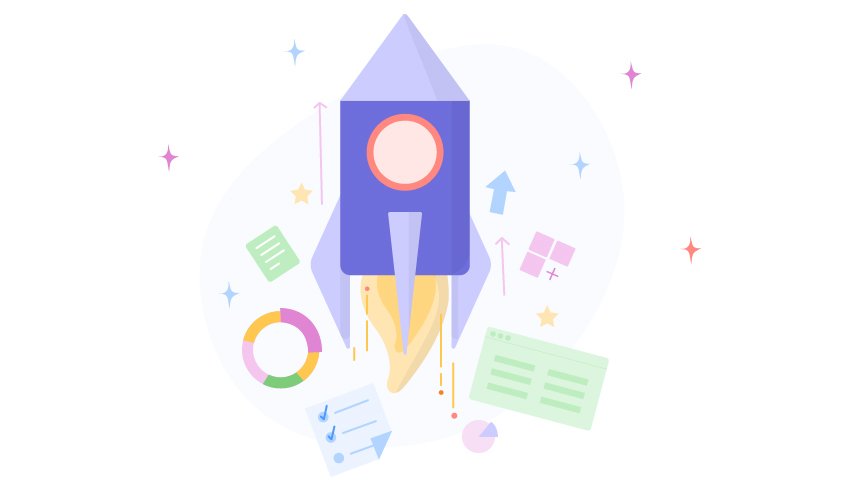 Criteria
Gartner has identified 12 of the most important corporate low-code application platform vendors in the industry in this revised Magic Quadrant. The study's authors assessed each provider's qualities and shortcomings and rated them on the "Magic Quadrant" chart, which shows readers how well each provider can carry out their vision. Leaders, challengers, niche players, and visionaries are the four quadrants in the graphic. Gartner modifies its criteria for evaluating providers to reflect changing industry developments, thus the Magic Quadrant for Enterprise Low-Code Application Platforms in 2021 will be distinct from last year's research. Below is a comprehensive list of each category and the enterprises that belong to it.
Leaders
Mendix
In this Magic Quadrant, Mendix is the highest-ranking Leader. Mendix also offers the opportunity for multi-cloud and on-premises implementations, cloud computing for multi-experience infrastructure development, and integration groups in addition to its LCAP offering. Its creative enterprise low-code features, high degree of growth, and long-term sustainability, according to Gartner, are among its advantages as an LCAP supplier. Mendix's UX layout, integration help, and governance features are also highly rated by Gartner Peer Insights and end-users, according to the research.
Microsoft
Seconding it, is the Microsoft with their LCAP platform – Microsoft Power Apps, which combines Dataverse and Power Automate licenses as part of Microsoft's Power Platform. Microsoft offers one of the enormous customer bases of any LCAP in the business, with users spanning sectors and business sizes all around the world. It has a deep awareness of the industry, adaptive positioning, complementary products, overall sustainability, and an AI-driven development methodology, which Gartner believes has the potential to create an impact in the LCAP market.
OutSystems
OutSystems has earned its position as a leader by assisting developers in increasing efficiency while developing contemporary corporate apps. Its services offer strong security measures, AI-augmented development functionalities, and multi-experience creation, allowing businesses to speed up the creation of their applications. The sophisticated low-code features of its OutSystems Platform (such as AI functions, proprietary continuous deployment and continuous delivery (CI/CD), agile corporate planning, and much more), as well as its UI design architecture, are highlighted by Gartner.
Challengers
Appian
Appian is a Challenger in this year's Magic Quadrant, down from a Leader in the previous year's assessment. The Appian Platform's market distinction, according to Gartner, is due to its full-stack low-code automation functionalities, which concentrate on complicated case management and business procedures. Its advantages include well-developed business process management (BPM), automated security monitoring, the company's overall logic capabilities, and the Appian App Market, which offers users a broad network of partner connections and apps.
Pega
This year, Pega was promoted to the Challenger quadrant from the Visionary quadrant. The Pega Infinity platform, which includes a robotic process automation (RPA), intelligent business process management suite (iBPMS), CRM, and a multi-experience development platform (MXDP) feature, includes the LCAP system. Low-code development for business and process automation, UX design, and the company's product line, which is underpinned by a cloud-native, multitenant, microservices-based design that can scale up or down as needed, are the company's capabilities.
Niche Players
Creatio
Creatio's position as a niche player has not changed. Studio Creatio, the company's LCAP product, has profited from Creatio's superior market awareness and approach, which emphasizes client needs and concentrates marketing efforts on low-code development. In the last year, the company's Accelerate ongoing series has also been a hit, attracting greater attention. Business-IT alignment and industry strategy, as well as cultivating current customers and industry-specific use cases while growing into new verticals, are all positives mentioned in Gartner's research.
Quickbase
Quickbase's competitive advantage stems from its no-code strategy, which aids citizen developers and fusion teams in resolving operational bottlenecks. Quickbase offers one of the greatest customer satisfaction ratings in the LCAP industry, thanks to its simple pricing structures, deployment services, and continuous client support, in addition to its integration and automation features.
Newgen
In the Niche Player section, Newgen is yet another recurring vendor. The Newgen ONE Digital Transformation Platform, the company's LCAP product, stands out for its range of features for automating complex processes at scale. Although the platform's infrastructure isn't as mature as that of other mentioned vendors, Newgen's sophisticated automation platform and various license choices have helped the company retain and enhance client satisfaction. AI-enabled document processing, intelligent data collection, value-based selling, and end-user training are among Newgen's capabilities.
Why Kissflow Low-Code Platform for Enterprise
With so many low-code platform options out there, there's still quite a few cohorts of folks who are left uncatered. Especially, when it comes to equipping business leaders with the right tools to build what they want to build. This is exactly where Kissflow Low-code comes into picture. Kissflow Low-Code helps not just IT but also business teams such as HR, Finance, procurement etc to build enterprise-grade custom apps with zero to minimal coding efforts. That's very little said. Well, don't take our word for it. Schedule a demo with us and see for yourself.