Order management is no joke. And here's a stat to prove it–65% of customers across the world have cut ties to a company because of a single bad experience!
When a customer places an order with you, much more is at stake than the price of the service or product. Their trust in your brand, the loyalty that brings them back again, and how they spread the word about you–all of these depend on a single order being fulfilled to their satisfaction.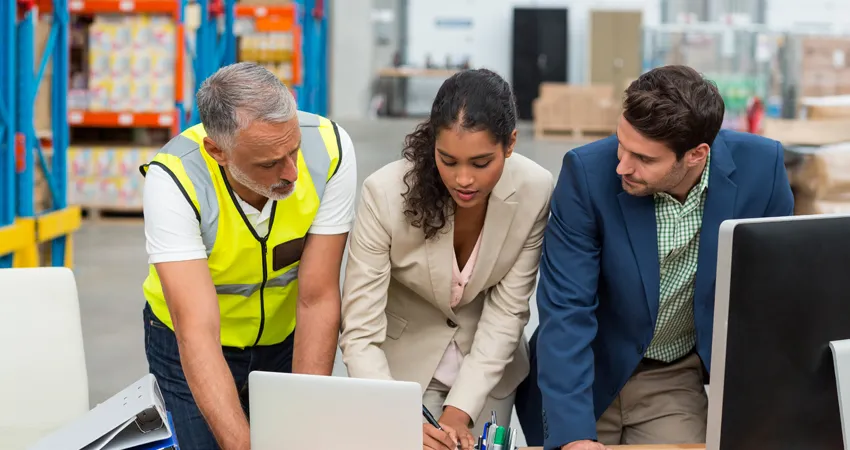 And that's where order management steps in. Read on, as we take a look at what order management is, and how to get it automated for your organization.
What is an Order Management Workflow?
Order management is keeping up with the orders that come into your retail business.So, the order management workflow is what keeps track of the processes that go into fulfilling every order that comes in. To create this workflow, you define the set of tasks, documents, and information that will pass from one team member to another through the organization, according to the set guidelines/rules.
Order management workflow coordinates tasks between people in your office, and sync data between various systems, as the order placed by the customer is fulfilled by the completion of these tasks.
Automated order management workflows can:
Boost the speed of order processing

Provide transparency through real-time updates

Boost overall productivity and efficiency within the organization
The Types of Order Process Management
Orders are generally processed in one of three ways. Hand-written receipts are the most basic, used where businesses rely on ledgers to keep track of orders. For obvious reasons, it is the least dependable system.
The second method is using call centers, which lets organizations outsource their processes while keeping vital customer information.
The final–and most dependable–method of order processing is done electronically. It's faster, more reliable, and customers have a visible record of transactions.
Order Management Process Steps:
First, the customer places the order through an automated form that collects data like their name, address and other contact details and their expected time of delivery. Sales staff may add information like the products' unique code, order number, and value.
Once the appropriate sales team member verifies these details, the customer is informed that their order has been successfully placed.
Next, the order is passed along to the warehouse team, where they will check on the product's availability.
The next stage of the order process is shipping/logistics. Here, the shipping details are confirmed and an invoice is generated, which can be handled by an invoice approval software. By this time, payment information is verified and the product is shipped.
Even taking a cursory look at the process, it's easy to see that many of these order management process steps might be different, or follow a different order, from seller to seller. Organisations find the need for an efficient order management system.
And that's where automated solutions like Kissflow enter the picture.
Simplifying Your Order Management Process Using Kissflow
The typical sales order moves from department to department. It needs approvals from various teams like sales, finance, warehouse, and logistics. It needs decisions to be taken by stakeholders from these teams.
With Kissflow, the entire order management process is consolidated into a single form, which moves through the system from stakeholder to stakeholder. This is designed in a simple, visual interface. Each player in the process will have access to their task at the relevant time. For instance, once the order confirmation is sent to the customer, the order form automatically moves to the right logistics team member.
And the major edge Kissflow offers? Flexibility. Each company has their own process they follow. You can define your process using Kissflow and edit it whenever necessary. The platform also offers a ton of other great features like customizable reports and real-time insights into order management.
Check out Kissflow Workflow today, or take a look at all the types of processes you can create to help the order management process.