When we talk about the IT department, we mostly think of sysadmins tinkering with hardware in moisture-controlled server rooms. But there's one big responsibility of IT folks that often gets overlooked – asset management.
IT asset management (ITAM) is a challenge that irks many organizations because they don't even have a defined IT asset management process. For others, it's in a state of confusion due to lack of a well-planned inventory or disposal system.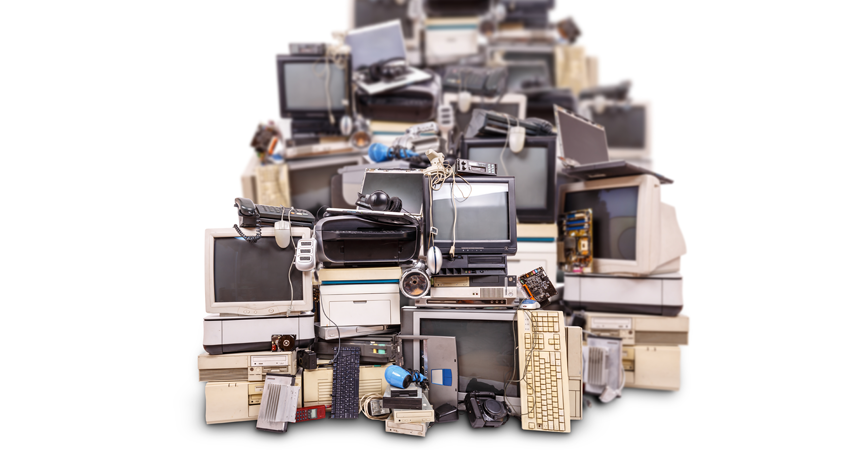 Here are the most common asset management workflow problems that businesses face, and the right ways to solve them.
1. Failing to Plan
Ideally, your IT asset management process should align well with your organization's overall asset management strategy. Unfortunately, many IT teams don't plan out IT asset management workflows and instead tackle processes in an ad hoc manner. But when you wing it, you're naturally going to face havoc that's going to create more problems for your department.
It might look like you have an inflated list of procurement requirements, while your IT budget is dipping. Apart from the financial loss that this will incur, you'll also waste your time and energy dealing with these nuances.
What Can You Do?
Create a formal, well-documented IT asset management workflow and mention in detail how to handle both hardware and software assets. Ensure that it aligns properly with your company's bigger asset management strategies, financial planning, and compliance policies. Integrating your IT asset management process and planning with your company's financial management will earn your management's trust. One way you can do this is by communicating about costs (or savings) frequently through the IT chargeback.
Make sure your IT asset management process covers all issues – not just the financial aspects of the planning – such as data security, equipment tracking and maintenance, and hardware lifecycle forecast.
2. Inventory Blind Spots
Just as small holes will sink a ship, the tiny costs of individually mismanaged inventory items can ruin your IT budget.
Tracking ingoing and outgoing assets isn't as easy as keeping it on a spreadsheet. Maybe you have a room full of discarded laptops left behind by former employees, or hardware equipment that can be refurbished for minimal cost. But because you have the records scattered across in paperwork or Excel sheets, you just don't have the visibility to make use of this inventory.
What Can You Do?
You can't manage what you can't measure, and you can't measure what you can't see. Automate workflows such as procurement requests, new employee onboarding, and employee offboarding that directly affect an asset's life. If you have an accurate inventory list, you can track and ensure the optimum use of an asset right from the day a new employee gets it to the day you get it back after offboarding them.
You'll ensure great visibility on the equipment no matter if it's a mouse or a software license critical to your operations. You can also use RFID or barcode stickers to automatically update your asset repository in real-time when an asset changes hands.
Automating your inventory process is the most logical way to streamline an IT asset management workflow so that you can track and manage everything that is part of your business inventory. You can also use a SaaS-based automated discovery tool to crawl your network to find and track all assets.
3. Threats from BYOD
Enterprise workplaces have embraced bring your own device (BYOD) as a policy to empower e mployees and make them more productive. But the overlap of personal and corporate data under the BYOD policy poses a serious threat to information security. IT teams find themselves in an even tighter spot because now they have to manage personal assets that employees bring to work.
Who knows what kind of apps they are using or what cybersecurity lurks in those devices? A BYOD policy is like an open doorway for vulnerabilities to sneak into your corporate network, especially if your business doesn't have stringent rules like updated antivirus protection or a strong password policy. Without a clearly defined IT asset management workflow, you're creating a perfect environment for cybercriminals to hack into your system through the BYOD devices.
What Can You Do?
When it comes to managing BYOD, it's important to create a Goldilocks balance – neither too little imposition, nor too much. Give your employees the freedom to do what they want as far as their freedom doesn't hurt your business intelligence. You can start by defining detailed BYOD and mobile device management (MDM) policies and follow through them religiously. Impose a strong password policy and make sure that every device within your network abides by it. Schedule auto-updates for all apps to overcome vulnerabilities.
Similarly, institutionalize the use of certain shadow IT apps that are important for your teams and discourage them to use apps that threaten your company network. Fortify your networks for unseen dangers with proper endpoint security solutions.
4. Disposal Dilemma
All digital assets follow the lifecycle of plan, procure, deploy, manage, and retire. But many IT teams don't have a thought-out plan on how to get rid of assets once they become obsolete for their business. In the IT asset management process, hardware asset management (HAM) is just as important as inventory and financial planning.
The US produces more electronic waste than any other country in the world; they throw away approximately 9.4 million tons of electronics every year. Many businesses are unaware of the global calamity that their e-waste contributes to. A proper disposal plan with your IT asset management process can help your organization reduce the risk of a security breach, comply with the e-waste regulations, bring down the technology stack, and minimize its carbon footprint.
What Can You Do?
Start by defining what goals you want to achieve with disposing electronics and chart out an IT asset management workflow based on it. For some businesses, e-waste disposal might be aimed at saving costs or getting the maximum ROI. For others, it could be a cleanup drive that also helps them boost their CSR activity.
You can either reuse, resell, or recycle assets to prolong their lifespan. Many businesses hire an outsourcing partner to recycle or donate their e-waste to interested parties. You can also hire a person to head your IT asset management processes who can forecast your asset needs, take informed buying decisions, and make the most of replenishing assets.
5. Evasive Software Audits
Software asset management (SAM) is an equally important part of IT asset management process, regardless of if the application is on-premise or on the cloud. Managing the software purchase, licensing, renewal, and updates is a nightmare for any IT department. Many businesses, for example, keep paying for a cloud-based software subscription even after they stop using it.
Another big challenge around SAM is the handling of external audit checks. IT departments often only prepare for updates and security checks when they have to. This is a stressful and chaotic way to handle them. It can also lead businesses to fork up a hefty fine when they fail to keep up with industry compliance. For example, PCI DSS takes data security very seriously and penalizes businesses that fail to update their antivirus software.
What Can You Do?
Like many aspects of an IT asset management process, the best way to handle SAM is to automate the software lifecycle process. It's easy to track every versioning update, subscription renewal, and security patches when you delegate a machine to follow through a software's lifespan.
This way, you can guard your corporate network against cyber threats, cut costs where needed, and maintain audit-ready standards for compliance. It will also give you great visibility of which software licenses to get rid of because they are turning into a shelfware.
Wake Up to IT Asset Management Process
ITAM affects all aspects of your business, whether you realize it or not. The lack of a planned out IT asset management process leads to a messy work environment, abrupts your critical operations, and can bitter business relationships with your audit vendors.
You can deal with most of the challenges that surround the IT asset management workflows by automating all important processes like inventory management, employee onboarding, and procurement requests. Incorporating your IT asset management process within your company's IT strategy plan is a great place to create a healthy asset management process.