Most people don't know why a company would need case management. Is it only for lawyers? Or social workers? Or doctors? Or investigators?
Case management started in these worlds, but it has been adopted by all kinds of businesses. It describes the managing of a collection of information that relates to a particular entity: a client or a patient, for example. It is the recording, monitoring, and analysis of the data and procedures that pertain to that case.
Cases are always trying to move towards a resolution, but they rarely take a predictable route. They require a human to decide what the next correct action should be for the case. Some cases are closed quickly, while others require a lot of care.
Cases are different from processes because they can't be predicted and rely on human decisions. A case may be an incident to be resolved, an investigation to be conducted, or a request to be fulfilled.
Who is case management for?
Case management is for any organization looking to bring order to a workflow that is usually unwieldy.
While case management is essential to law firms, doctors, offices, social service organizations, and more, it has applications outside of these as well.
Any company that requires helpdesk, service requests, bug or issue tracking, ticketing, or incident reporting does case management. All of these situations require a human to drive a case through a set of unpredictable workflow steps until it is resolved.
That means that case management can be used by most companies.
Why do companies use case management?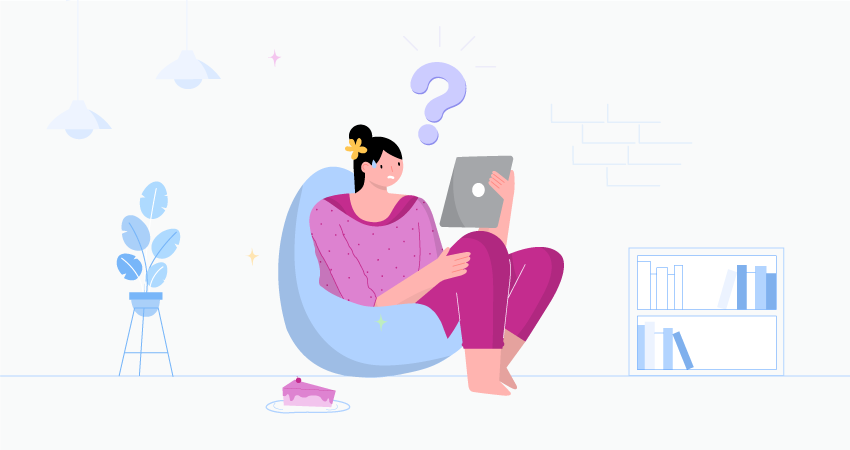 Companies turn to case management when they need flexibility and control. Cases require the user to make any decision, but they also want to provide some structure so that the best decision can be made.
Any process with unpredictable variables offers good ground for a case management approach.
Case management means happy customers who feel like they are being treated uniquely, and empowered employees who have what they need to get their job done.
Case management also improves visibility and allows anyone to check in and see the status of a case. It allows for the variation of processes according to the available information. Knowledge workers can achieve the desired outcome no matter the number of variables.
When compared to other forms, case management is a beautiful mix of productivity, automation, adaptability, digitization, and visibility.
What are the capabilities of case management?
At its very core, case management automates, accelerates, and streamlines case processes by capturing and storing information. It enhances decision-making by giving the right information in context.
Case management software offers a lot of benefits and improves service outcomes with the following functions:
Reducing human data entry which is mundane and prone to error
Building a workflow around humans and data, instead of forcing an inflexible process
Creating high-fidelity digital forms, reducing the costs, risks, and bottlenecks related to paper-based processing
Automatically initiating a case and tracking its life cycle
Indexing and storing data, allowing it to be reused and repurposed across an entire enterprise, no matter the proprietary or legal systems that are already in place
Incorporating data from all external and internal sources, regardless of the format
Modifying content so that knowledge workers can easily and logically search for and organize it
Creating client output documents that are easy to share
Allowing caseworkers to analyze and model regulations, processes, and business policies and also change them without help from IT
Providing personalized management dashboards to allow for real-time alerts
Carrying out proactive monitoring so that knowledge workers can take advantage of opportunities and mitigate risks better
Assimilating cases into business operations for higher insight and visibility
Why not use something else?
Spreadsheets
Spreadsheets can be confusing as the information is not well-organized or easily accessible. They also require a lot of maintenance from everyone involved and are nearly always out of date.
Email
Email is a means for communicating, not for storing information. You don't have the ability to capture certain data types and require information. Email threads are hard to keep track of and can easily clutter your inbox.
Project management
Cases require consistent workflow options, while projects generally follow a predefined flow. Cases also might be completed after the initial step while projects must be seen through to the end. High-end project management software is often too complicated to be used by normal users.
Process management
Process management provides a lot of similar benefits to case management, but it is usually too restrictive. Process management is run by the system, using formulas and algorithms to determine the next step in the workflow. However, cases can change quickly and need a human to be able to decide what happens next.
Case management streamlines your adaptive processes by taking the best of all these worlds. It allows you to easily keep track of all the processes that must be carried out for each case. It utilizes the principles of project management to help companies adhere to budgets, meet deadlines, and manage their obligations.
Team members are fully aware of all internal and external communication – which means client updates are easier as everyone has instant access to case information. You can also migrate your customers' data from spreadsheets and never have to worry about duplicate files, missing information, or copied/stolen files.
Businesses can greatly benefit from the case management software. Unlike business process management (BPM) software, it does not put emphasis on the efficiency of single workflow processes. Instead, it utilizes a complex set of processes to handle different cases.
Why case management may be right for you
Most business processes today involve a highly complex fusion of human and machine interactions. Case management software transforms interactions with basic data into unique and ever-changing cases that involve human judgment. Decisions and processes flow to meet certain requirements.
Only a solution with case management capabilities can work well with modern-day systems to reduce human error, help companies to comply with ever-changing laws, and help process cases at a lower cost.
Find an adaptive process that you are struggling with today and see if Kissflow Workflow fits you.