4 Trends That are Transforming BPM in 2024
Process automation bots to everything
what's been pinging BPM's radar this year
Get Started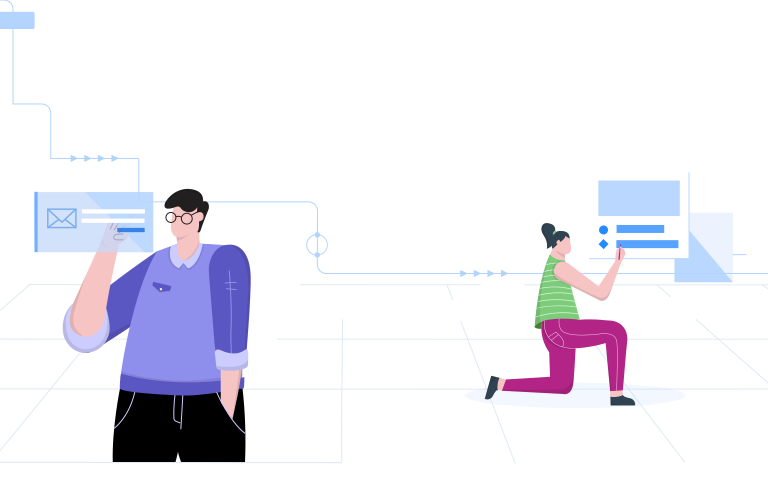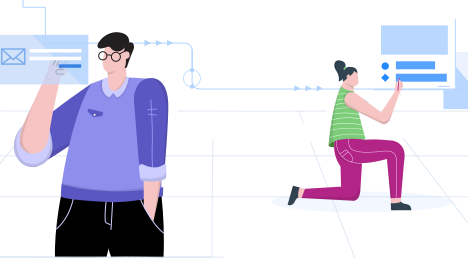 Trend #1: Bots Enter Process Automation
Repetitive processes that are driven by rules, will be automated. Even called the 'second coming of BPM', bots are capable of replicating human activity. What's more, AI can do these tasks error-free.
"Would Robotic Process Automation and BPM compete with each other, though?"
Jim Sinur, VP (Research) at Aragon Research, a technology-focused research and advisory firm, disagrees: "There may come a day where one person or bot can handle all the knowledge, data, and work necessary to complete a business outcome, but right now we need both cooperating intimately."
Trend #2: Adaptive Case Management (ACM)
BPM currently deals with increasing the efficiency of predictable tasks, which form structured processes. However, many employees deal with tasks where the end is known, but the path may vary due to unpredictable work patterns.
Now, the only workaround is to respond ad-hoc to every unscheduled event.
BPM Manufacturers are starting to include the ability to deal with adaptive cases (Intelligent BMPS). For instance, Kissflow will include adaptive case management in its upcoming version.
Another example: A genetic diagnostics company used ACM to upgrade manual process productivity by 50%.
Trend #3: A Spike in Demand for Low-Code Systems
Requests for fully working automated processes are more common today, as more businesses want readymade solutions that can be personalized in a matter of days. 76% of IT leaders feel that a low-code solution keep their business partner relationships positive.
What does this mean for BPM? Vendors will start rolling out updated products with process-focused low-code platforms, catching up to products like Kissflow that already offer this low-code ability.
In fact, 88% of IT leaders in a Salesforce study have already studied the possibilities of a low-code platform solution.
Trend #4: Increased Collaboration in the Workforce
Chat and data sharing are considered crucial for effectively running a business today, and these are especially useful to BPM solutions. For instance, features like data integration and process-related alerts on a BPM system could reduce the number of emails and other communication that bogs down workplaces irrespective of the industry.
A Gartner study predicted back in 2011 the impact chatbots would have on organizations.
Their prediction about 85% of customer-enterprise communication happening without involving a single human, is well on its way to becoming a reality! Pairing a chatbot service with a BPM solution eliminates the mundane conversations to establish customer requirements, and the like.