Hats off to IT!
We know not everyone sees the load
you carry.
Thanks for keeping us safe, equipped,
and secure!
IT teams carry a huge weight
With hardware, software, servers, networking, and custom projects, the burden put on the IT team is never-ending.
No-Code Platforms can ease your load
A tool like Kissflow is so simple to use that anyone in your organization can create and manage their own automated applications.
That's one more weight you don't have to carry!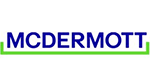 One of our finance leads said, 'This is so easy, even my mom could do this.' It was extremely intuitive and straightforward.
Renee Villarreal,
Senior IT Manager, McDermott