Redeemer Church Orlando adopts Kissflow to automate its internal processes and goes green. Excerpts from an interview with Justin Porter, Admin and Finance Coordinator at Redeemer Church Orlando.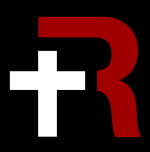 Q: How did you come across Kissflow? What were you looking for?
I came across Kissflow after quite a while of trying to find a web-based system that will allow users to complete a form and submit it through a predefined workflow. I searched everywhere, and finally saw Kissflow from a random search through Google Apps. Kissflow was a no brainier decision for us because it meets what we were looking for, customizable forms that can be designed and set up. With the free version, we were able to put it into practice, risk free.
Q: What were the challenges with your internal process? How were you managing it earlier?
Before Kissflow, everything was completed by paper and manually passed through the levels of management. Since our organization isn't one that is in offices every day, it was challenging getting approvals. Now, with Kissflow, everything is done electronically and tracked. I would probably call it a paperless workflow. No matter where our staff is, they can submit or approve requests, and always stay up to date with email notifications.
Q: What were your requirements? What solutions did you consider and why?
We were looking for a product to automate all our internal processes. Our organization needed something web based that could be accessed anywhere, anytime. Also, we needed a solution that was secure, since some information we handle are highly sensitive.
They are continually improving Kissflow and taking customer feedback in top consideration.
-Justin Porter, Admin and Finance Coordinator
Q: How has your experience been with Kissflow so far? What future plans do you have for Kissflow?
When I came across Kissflow for the first time and set up my first form, I was running into issues. I clicked the chat and their support staff went above and beyond troubleshooting and getting us up and running. Also, with their free option, it was a risk free opportunity. Kissflow provided is with automatic processing of internal forms and processes, giving our organization less time filling and also keeping us "green". We were able to automate our check request process, paid time off requests and purchase order process. The only process we haven't rolled out yet is our benevolence request form because this is a form completed by individuals outside from staff first. We can go one of two ways on this, either by taking their hand written form and typing it into the process, or waiting for the ability to submit forms without logging in first.