What is Business Process Improvement?
Business process improvement (BPI) is a management discipline that helps organizations improve the efficiency and accuracy of their business processes. Business process improvement solution helps your business overcome process hiccups, mostly through workflow automation, and achieve organization goals.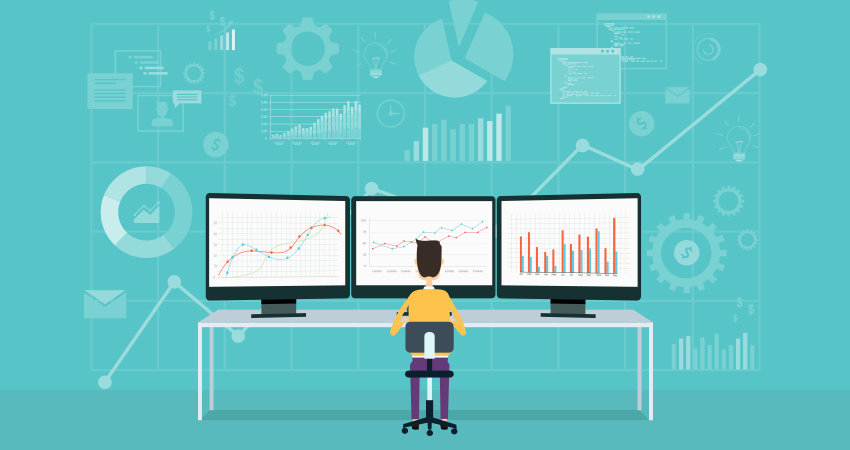 How to identify processes that need improvement
A great way to comprehend BPI is by looking at real-world examples.
A telecommunications company in South Africa, for instance, had its customer database management in bad shape. The company had all their customer information stored digitally, but they faced issues once their marketing created a huge influx in new customer onboarding. There were a few specific issues the telecom giant faced.
Scattered platforms
They used a number of software tools, some of which were department specific, to record user data. Accessing all of this data was a tedious and time-consuming process.
Feeble runtime
Their database management platform offered limited bandwidth and processed information poorly when fed with additional information.
Scalability issues
The software for recording customer data had limited storage capacity. This hindered the company's expansion goals.
Lack of data security
The company used legacy systems connected to an intranet to store customer data. If stolen, they risked losing a huge chunk of their market share to their rivals.
The database management process was haywire and needed better upkeep. It was also highly prone to human errors because departments handled processes mostly over emails. They also had no validation parameters for any information that was being shared.
Organizations that can benefit from a business process improvement solution will have common problems in their operations–manual data exchange, exhausted platforms, and lackadaisical collaboration.
Can business process improvement be a shot in the arm?
While business process improvement isn't a magic pill to reverse the damage caused by broken processes, it can identify inefficiencies in operations and nurse them back to health. Easy-to-use software like Kissflow is a perfect tool for business improvement process because it enables modifications and allows users to monitor process performance.
Here's how process improvement solutions offer a competitive advantage
Faster processes
One of the most pressing needs for organizations is to improve the speed of their processes. This is achieved by reducing the number of manual steps and using automation to handle things like notifications and reminders. You can also speed things up by switching from sequential tasks to simultaneous tasks, and reducing the back and forth that happens when you handle processes through email.
The telecom business mentioned above can use a cloud-based business process improvement solutions to create a central database of customer records. The permissions for viewing this can be set accordingly using access control. When an official wants to view customer history, they can just request it through the software and have it delivered instantly. They can add filters to narrow down their search or hide certain portions of the data. BPI eliminates redundancies from processes and speeds up process speed tremendously.
Automatic collaboration
Business Process Improvement is famous among forward-thinking enterprises because of the automated capabilities it offers. These businesses use business process improvement solutions to create an easy data collection form that automatically feeds information to a centralized database without requiring manual entry. Most modern process improvement tools are designed to integrate well with other software platforms. This makes automated information sharing even more effective.
In the above case, the business process improvement solution can act as a central command for different teams across the company to get any user information they want. The tool just needs to connect with other systems such as CRM tool, billing and insurance software, contract management software, and other legacy systems.
Fewer errors
When you bring down the burden of manual work and automate tasks, the rate of error naturally decreases as well. For example, paper forms sent by email may end up with the wrong person. An automated system always goes to the right task owner. Form data can have validation requirements that ensure the right information is collected.
These are just two examples of how a business process improvement solution can reduce human errors using automation. This also helps increase process speed as well. It also allows validation parameters in forms to ensure data accuracy. Processes never go beyond their defined route as in manual workflows, which means the process completes only after it completes every requirement on the list.
But why business process improvement over others?
Many organizations seek to iron out process roadblocks through change management. But it is often ad hoc, short sighted, and doesn't always align with an organization's missions. Business improvement process beats change management because it's long-term, cost-effective, and measurable.
Business process improvement is also better than a full business process management (BPM) initiative because it is specific to one process while BPM spreads itself over all the processes in an organization. You can consider embracing business process optimization or business process automation in absence of a BPI option because the three efforts are almost synonymous to functional process improvement.
If you want to see how automation can help improve your business processes, sign up with Kissflow Process for a free trial. Automate as many processes you want and compare how it is different from chaotic manual processes.
Related Resources