Trusted by 1000s of brands worldwide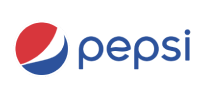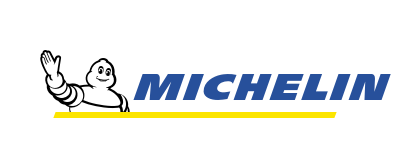 Gain all-round visibility into work progress
Bring all your team's work under one roof and stay updated on progress with ease. Better clarity ultimately means better teamwork!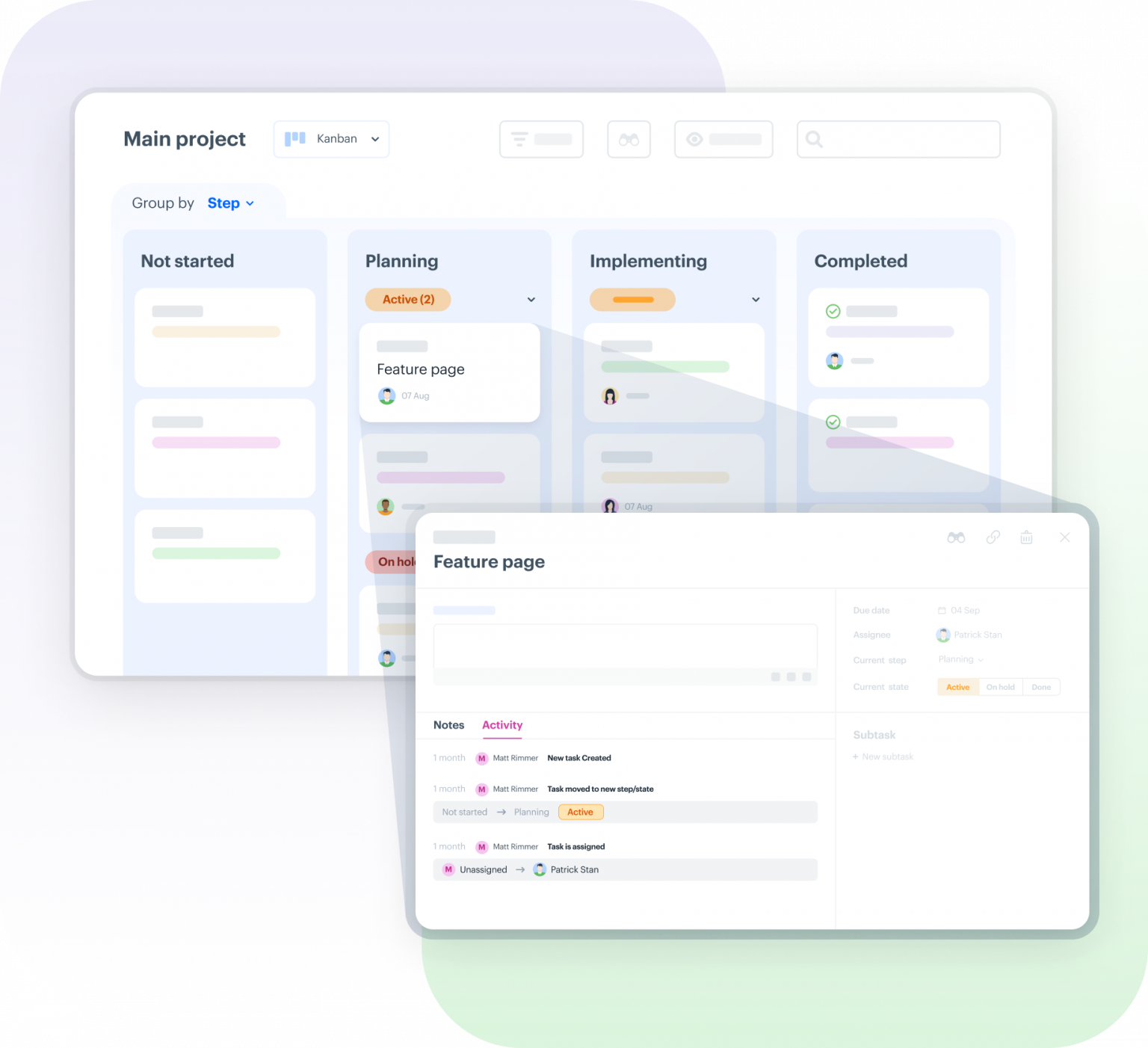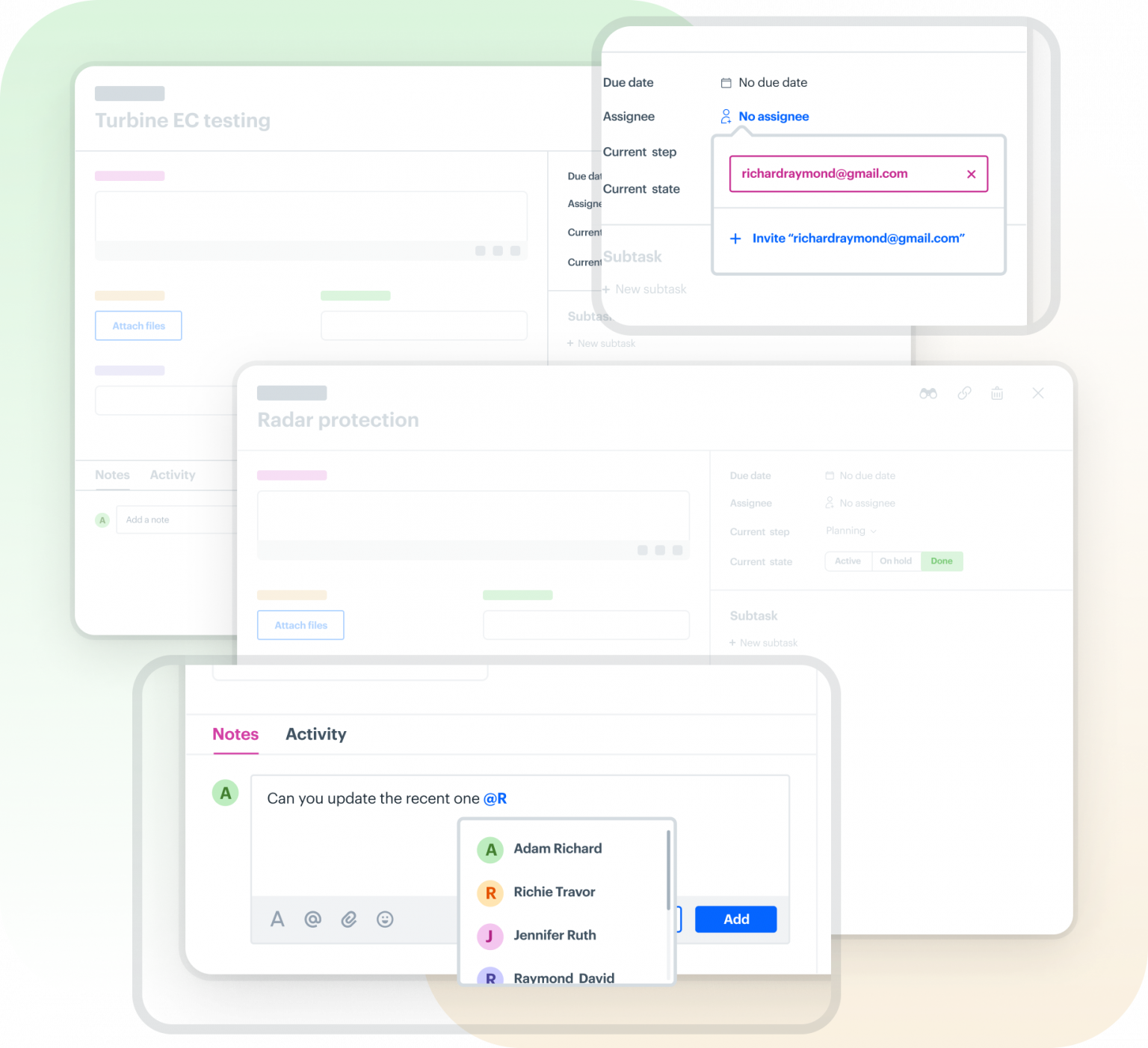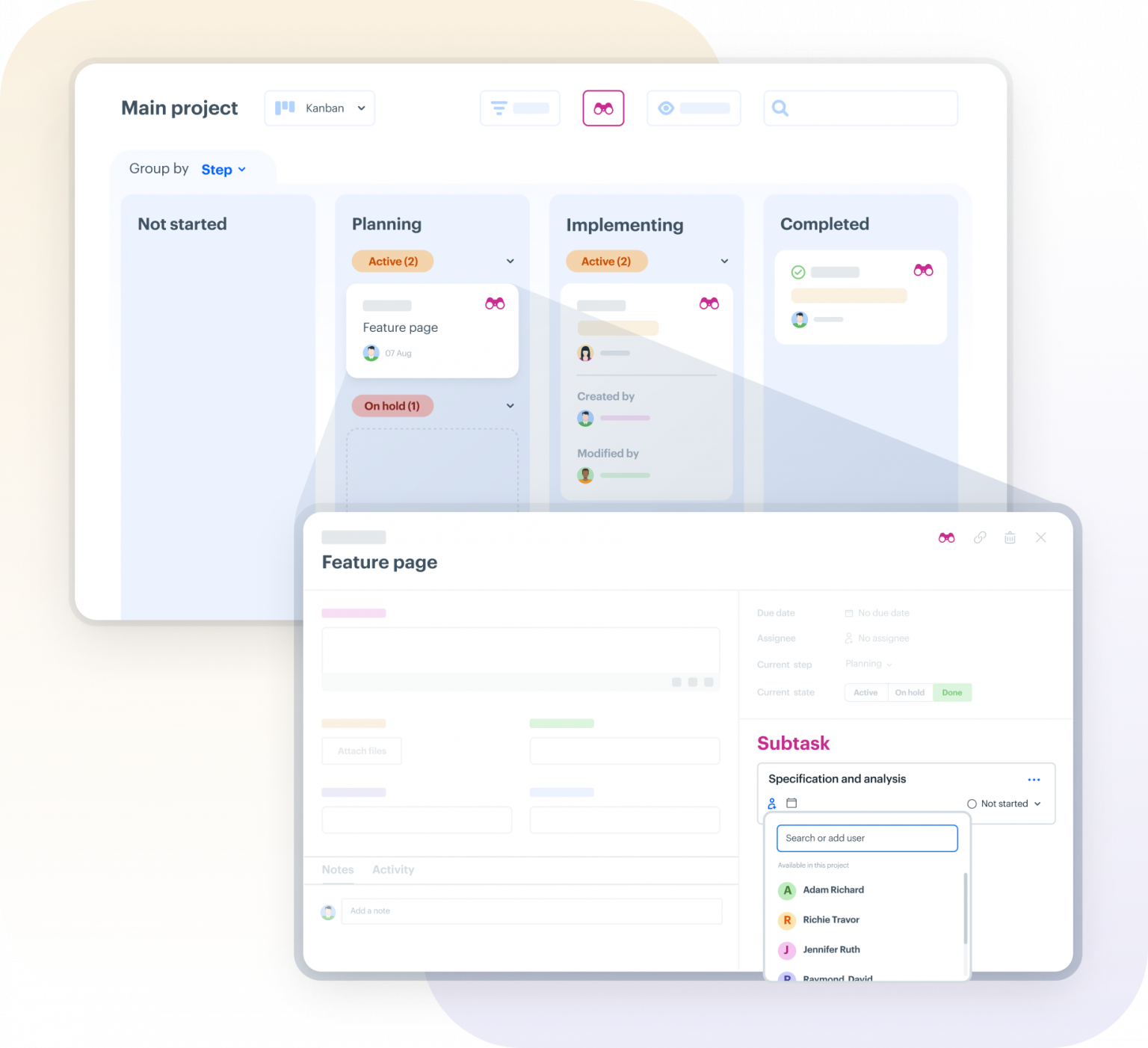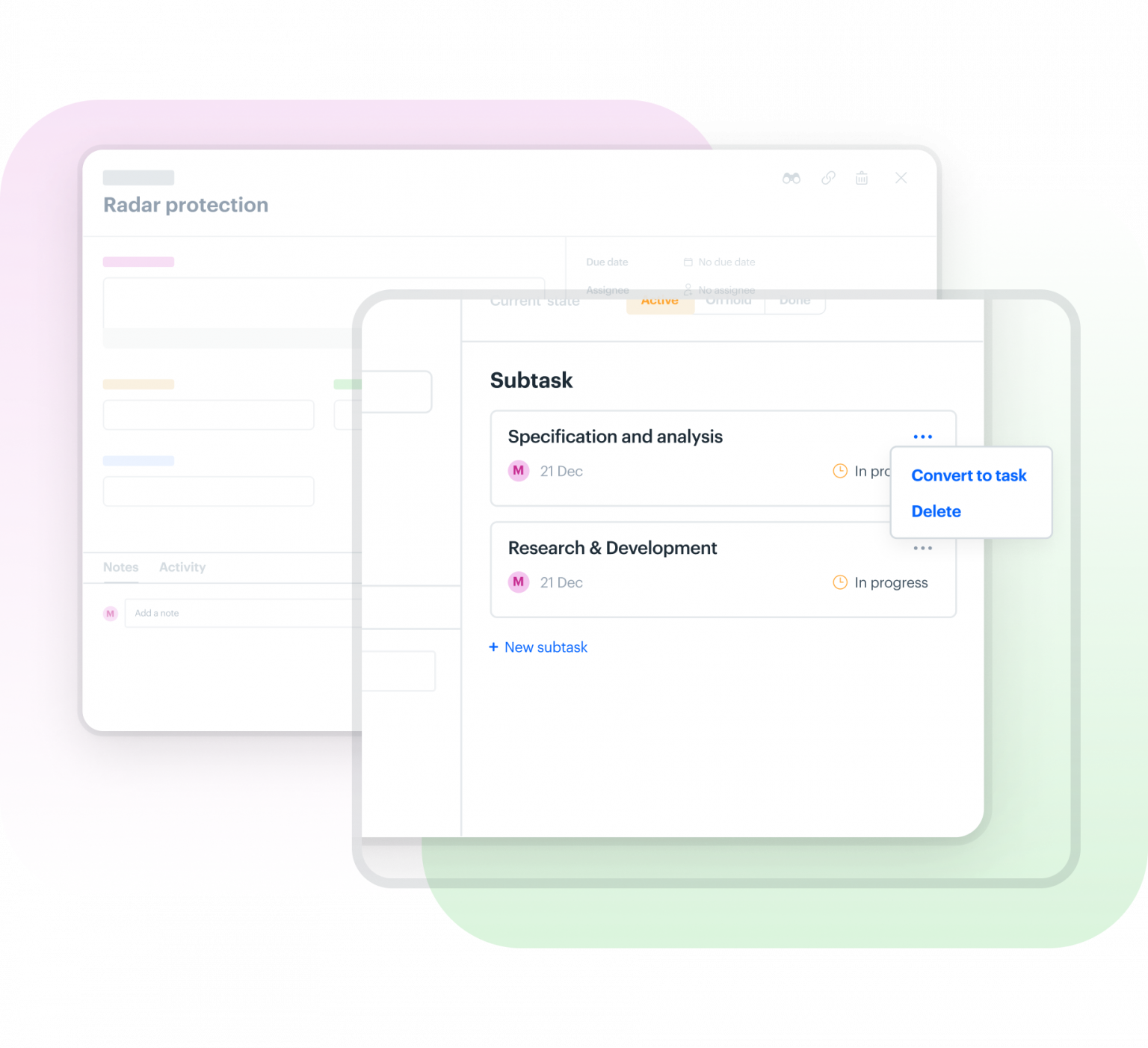 Features to supercharge productivity and
ease project tracking
Multiple Views
Reports
Notifications
Templates
Multiple Project views
Our list, Kanban, and matrix views enable you to visualize project progress the way that works best for you. Additionally set custom views based on need.
Kanban
Matrix
List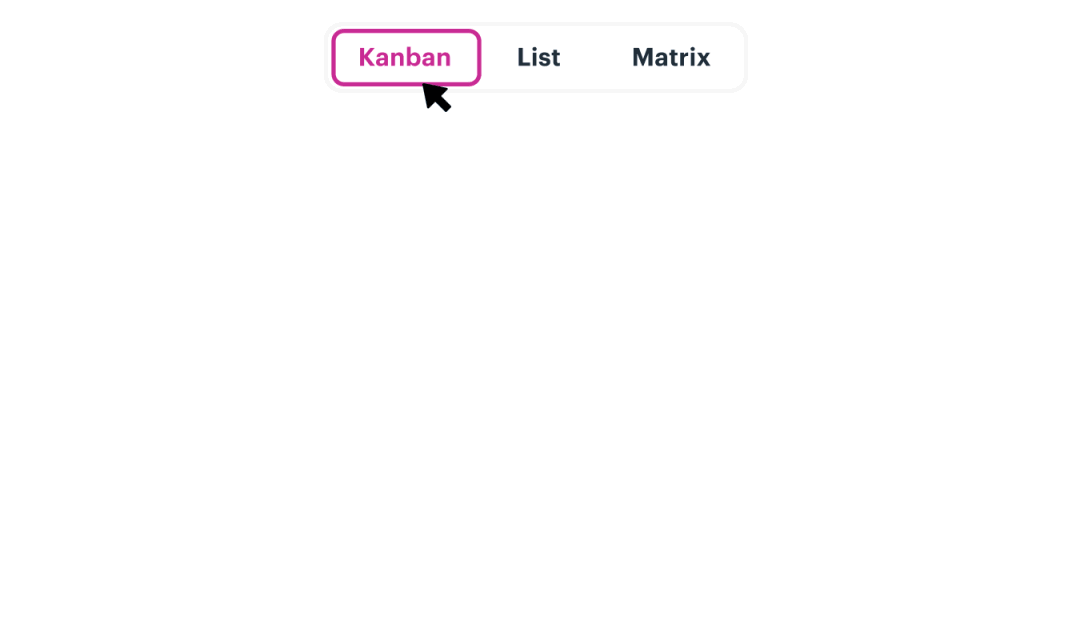 Granular Reports
Use in-depth flow-, time-, and task-based reports to gain clarity into every nook of your project. Easily identify aspects to optimize or double down on. Further, we also offer the ability to create custom reports.
Cumulative Flow Report
Task Report
Time Report

Email Notifications
Stay in the loop of every important update and be notified of when deadlines near or pass. Have every activity and edit on the project board tracked and allow the entire team to get the contextual visibility they need.
Assign Tasks
@mentions
Task States

Team Specific Templates
Get off the blocks fast with plug-and-play templates for the project, marketing, sales, product, engineering, and creative teams.
Project
Marketing
Creative

Frequently Asked Questions
Project tracking software essentially helps you keep track of your projects. It helps you stay up-to-speed on the work progress that happens within your project and gives broad visibility on work status to team members.
A project tracking tool helps you get a bird's-eye view as well as granular visibility into work as it happens. It empowers you to identify bottlenecks in work and make interventions when required to ensure that timelines are met and quality is maintained.
Kissflow Project offers a host of features to empower you to get the visibility you need into projects. Here are a few project tracking software features that help you keep on top of project progress.

– Advanced project reports and analytics
– Task Watchers
– Kanban, List, and matrix views to get the information you need
– Real-time progress monitoring with the help of task states
– Multiple customizable templates based on project type
– Automated status notifications and reminders
Kissflow Project is different from regular project tracking solutions because it's specifically designed for use by functional managers who are typically not certified in project management. Pretty much anyone can get up and running with it in a matter of minutes and experience value quickly.