Are you (secretly) a project manager?
If you are a marketing manager, a creative head, or a product manager, chances are that you were never trained in project management.
In this ebook, we'll be breaking down the complete project management process from ideation to successfully completing the project, without overwhelming you with Gantt charts and methodologies.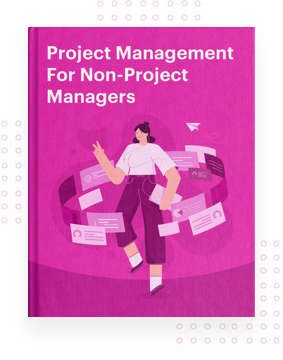 Download the eBook, for free!
Who's this book for?
If your title is anything but project manager but you spend a significant portion of your time organizing a group of people around specific goals, planning a bunch of tasks, and overseeing its execution, then this book is for you.
What's Inside?
What a project is and what it is not
The skills you need to be successful
How to build a project team
The five stages of project management
What it takes to successfully finish a project