Develop Scalable, Intuitive Apps with Enterprise Low-Code
Create robust apps that tailor-fit your business needs with enterprise low-code.
What is enterprise low-code?
Enterprise low-code is an approach to app development that helps organizations build smart, intuitive apps specific to their business needs through the use of low-code technology.
See Kissflow's enterprise low-code in action.
How enterprise low-code helps your business
Build apps faster
Accelerate application development and deliver powerful apps in hours rather than weeks.
Better business context
Allow business users to participate in app development and build smarter solutions.
Streamline user experience
Deliver apps that are not only easy to use but are customizable to your needs.
Higher scalability
Use a single platform that addresses multiple use cases and helps you keep up with competition
Why enterprise low-code platforms?
Resolve your issues on your own, build and customize new solutions, and implement new ideas with only a few clicks. Kissflow allows you to save time and resources without ever compromising on quality. Here's what the platform offers
Intuitive problem-solving
The business value of enterprise low-code
Enterprise low-code platforms are gaining significance in the present age of digital development. They offer organizations a host of advantages over traditional methods.
Boost agility
Enables organizations to build and deploy applications easily, reduces the time to market and allows quick response to changing business requirements.
Promote productivity
Allows business users and developers to collaborate more effectively, increasing productivity and reducing operational costs.
Improve customer experience
Helps organizations improve customer experience by providing a personalized, streamlined, and efficient approach to customer interactions.
Sharper collaboration
Provides a centralized platform for communication and collaboration between business users and developers, making better use of resources.
Smarter solutions
Facilitates teams to solve complex business problems and find new growth opportunities. Also, it helps organizations to be more strategic to business challenges.
Accelerated digital transformation
Aids organizations to be more competitive in today's rapidly changing business environment and realize the full potential of their tech investments.
Kissflow enterprise low-code
An enterprise low-code solution like Kissflow is a perfect platform for all business users irrespective of their level of coding knowledge. On one hand, it can be the perfect solution for novice business users who can use low-code to build the solutions they need. And on the other, it can be a solution that advanced coders and developers can use to build sophisticated, customized systems and apps.
What our customers have to say about Kissflow's Low-Code

I designed it, tested it, and. had it ready in a week. The platform is simple and highly intuitive so anyone can use it.
Ajit Singh,
Chief Product Manager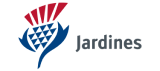 Our needs are fulfilled by Kissflow. We are able to use the platform its maximum potential.
Kelvin Kwok,
Business Analyst

With Kissflow, we get what we pay for and more. We don't lose information and can track processes better.
Susanna DeBari,
Operations Lead