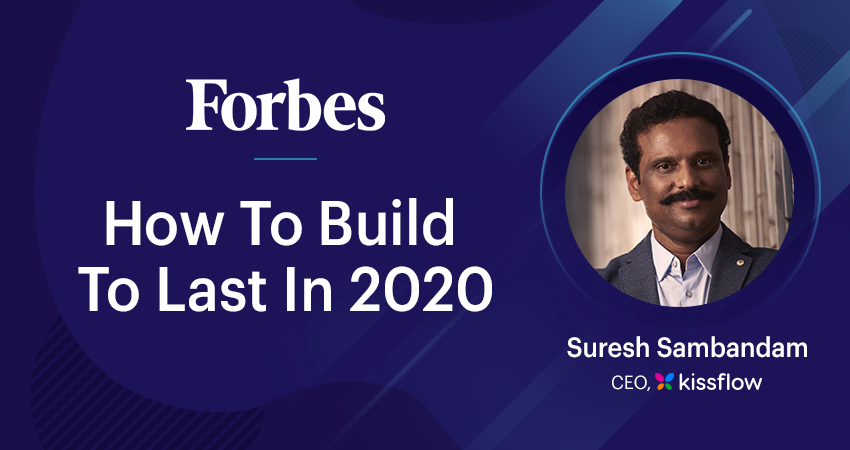 Everybody wants to build to last.
In 1994, Jim Collins and Jerry Porras wrote the book Built to Last. For nearly three decades, it has held an unshakeable position on the must-read list for many CEOs and entrepreneurs. But are companies today better equipped than they were 30 years ago to think bigger and last longer?
What makes a company "built to last" in 2020 – and how has that criteria changed over the years? To stay competitive for a decade, let alone thrive for a century, business leaders must track shifts in workplace culture and learn to adapt quickly.
Suresh Sambandam, CEO of Kissflow, in this recently published article on Forbes, gives us a wide-angle view of some of the trends and characteristics that shape long-lasting companies, as well as steps your company can take to follow their lead. Read the full article here.