Enjoy Fitness
Maxing Out Complete Process Automation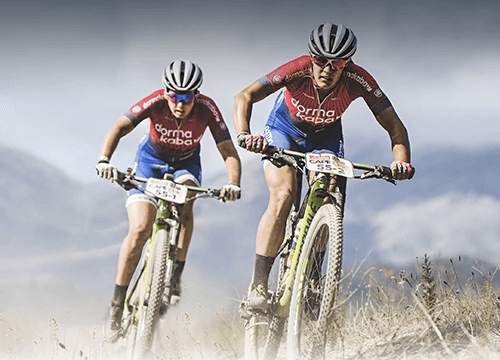 Industry Type
Consumer Goods
Number of Employees
11-50
Number of Apps Created
13
Some companies use Kissflow for very simple workflows. Purchase approvals, visitor approvals, and leave requests may have as few as two steps in the process.
Then there are companies like Enjoy Fitness who take Kissflow to the max.
Enjoy Fitness designs and produces custom sportswear for cyclists and runners in South Africa. Their products are sleek and stylish and allow individuals and corporations to have their own unique personality while taming the road with their long rides and runs.
Enjoy Fitness uses Kissflow for their entire custom design projects – from start to finish. Starting with order confirmation, the workflow moves to design, production, manufacturing, quality control, delivery, and invoicing including frequent touch points with customers. Each customer gets the same high-quality treatment every time.
Before Kissflow, the entire process was managed via spreadsheet and email. However, it soon became nearly impossible to track over 100 orders at a time and ensure all of them were moving along at the right pace. It wasn't practical to rely on face-to-face interactions and hope someone updated the right version of the spreadsheet.
Enjoy Fitness saw many benefits after implementing Kissflow. The most immediate was the dramatic increase in productivity. What might have taken months before was shortened to weeks or less. Another key benefit was being able to accurately predict delivery dates. Instead of simply guessing, they now know exactly how long each step in the process takes and how a short delay at Step 15, for example, could affect the final delivery date. They also found it very useful to easily check on earlier details in a specific workflow, which made customer support much more powerful.
Kissflow gives another competitive advantage to Enjoy Fitness. Most other custom sportswear providers still think in manual processes, while Enjoy Fitness sees the opportunities that technologies like workflow management software provide. While a first look at their workflow will look complex and overwhelming, it was built methodically to include the entire production process.
"We looked at another tool that was particular to the clothing industry, but it wasn't cloud-based and the cost was too high." They found Kissflow to be focused, yet adaptable enough to be easily customized to fit their needs.
Because of the simple pricing, Enjoy Fitness is excited to expand their use of Kissflow into other processes as well such as leave requests and R&D.
No matter how big or small your process is, Kissflow can be the right tool for you. Try it out for free and tell us what you think!
Automate Work. Reduce Chaos
Experience the Ease of Kissflow: Drag & Drop, No Coding Needed, Trusted by Businesses Worldwide