Tahiti
Automation Can Make a Honeymoon Even More Romantic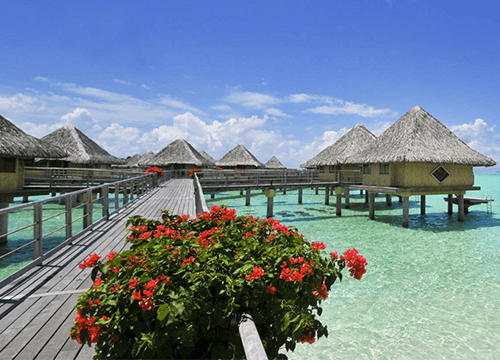 Industry Type
Tourism & Travel
Number of Employees
11-50
Number of Apps Created
14
❝
We tried other solutions, but they were too complex. Kissflow was simple and fit us perfectly.
Jeanine Cater, Tahiti
---
If you've had experience planning holiday trips, you will know the hardships of it. Even the simplest of family trips would need you to put in hours of pre-planning and require continuous follow up for it to be successful. Place yourself in the shoes of TAHITI.COM, a world leader in Honeymoon and Adventure destination tourism, how would you handle the continuous influx of customers?
We spoke to Ms. Jeanine Cater, Managing Director at TAHITI.COM, to find out how they manage to keep up with their goal of providing an unforgettable experience.
What could be troublesome?
As a leader of a premier segment in the travel and leisure business, you are expected to provide your clients with an experience like never before. To meet these levels of expectations, your team will have to keep tab on a whole lot of details, even the smallest of loopholes could be disastrous- you wouldn't want to spoil someone's honeymoon. In order to make it memorable for your client, you need to work with your team constantly, feeding them with the necessary information to put forth a good show.
The typical approach:
Usually, each member or team is assigned to tasks that they specialize in. The trouble is when these tasks are assigned to them over emails. Although you may keep the team posted on every change and update, there is a good chance for it to be overlooked. This gives room to miscommunication and loss of data crippling the experience you want to deliver.
The solution:
Jeanine Cater was looking for a system that would allow her to create process flows, assign tasks and modify them as and when needed, without disturbing the flow of processes. Kissflow's ability to create forms, construct workflows and track business processes fit her bill to a "T". Jeanine and her team at TAHITI.COM automate business processes with a lot more ease now.
Having led, sales, marketing and strategy in the past, Jeanine holds invaluable experience in the travel & tourism business. Her insight into our product has been very valuable. Jeanine is a Kissflow power user we are proud to have. 🙂
Automate Work. Reduce Chaos
Drag & Drop. No Coding Required. Trusted by 10,000+ Companies.