Atlas Roofing
Seal Cracks, Send Approvals, and Have Fun Doing It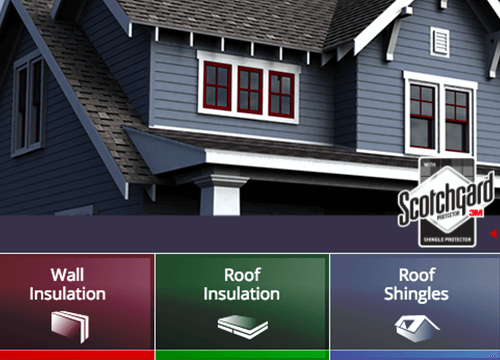 Industry Type
Manufacturing
Number of Employees
1001-5000
Number of Apps Created
23
❝
Kissflow has streamlined our ability to track reports and processes.
Robert Hulak Jr. – ERP Director
---
Manufacturing industries have been the cradle for most business processes we see today. It's known that organisations in the manufacturing industry use a number of methodologies and ERP systems to optimize processes. However, the likelihood of processes falling through the cracks is present at every juncture, due to human intervention.
With every step requiring approvals, processes help regions where cracks need to be avoided. Atlas Roofing Corporation is a manufacturer of residential and commercial building materials with over 19 manufacturing facilities in North America and worldwide product distribution. They've already adopted industry-leading messaging and collaboration software, Google Apps.
An organization of this size is bound to have a set process for every activity, each going through an approval cycle before a final call is made. The effort of giving structure to these processes goes in vain if approvals aren't tracked efficiently.
"Saves a lot of time.. much more efficient.." Robert Hulak Jr. – ERP Director, Business Intelligence
But How are They Tracked?
Tracking Approvals over emails doesn't work
In the past, Atlas Roofing had their approval cycles done over emails. Although it does seem an easy solution for an organization with multiple locations, it's time-consuming and prone to human errors. Having an email approval process typically puts the process in a perpetual cycle of scanning documents, printing, and attaching files to emails, every time a modification is made to the original document.
The perils of tracking approvals over emails are often overlooked when setting up an email approval process. Not only are they time-consuming, but as email threads get longer, tracking issues, suggestions and solutions become even more difficult.
Honoring SLAs & identifying bottlenecks
SLAs help identify bottlenecks in workflows. This is important to maintain efficiency in an organization, since doing it with just emails is close to impossible. With a proper workflow tool, you can understand the cause of the issue, where the process is stuck, and how frequently issues arise. With a proper workflow solution, you can also identify proper solutions. None of this is possible with emails.
The approval cycle in an email thread doesn't provide clarity and often leaves members confused, creating cracks where processes can and will fail.
Sealing cracks in approval cycles
Atlas Roofing wanted to build streamlined processes that allowed them to track approval and change requests. They were on the lookout for a workflow tool which allowed them to create processes with ease and provided a clear view of the status of each process. Kissflow fit their requirements to a 'T'.
Since 2014, Atlas Roofing has been a proud customer of Kissflow. They've leveraged the platform to automate processes related to production, finance, and HR. This has saved them countless of man-hours that would otherwise have been wasted doing everything manually. In addition, they've also saved thousands of dollars in operating costs.
Automate Work. Reduce Chaos
Drag & Drop. No Coding Required. Trusted by 10,000+ Companies.