HR Automation - The Future of Human Resource Process Management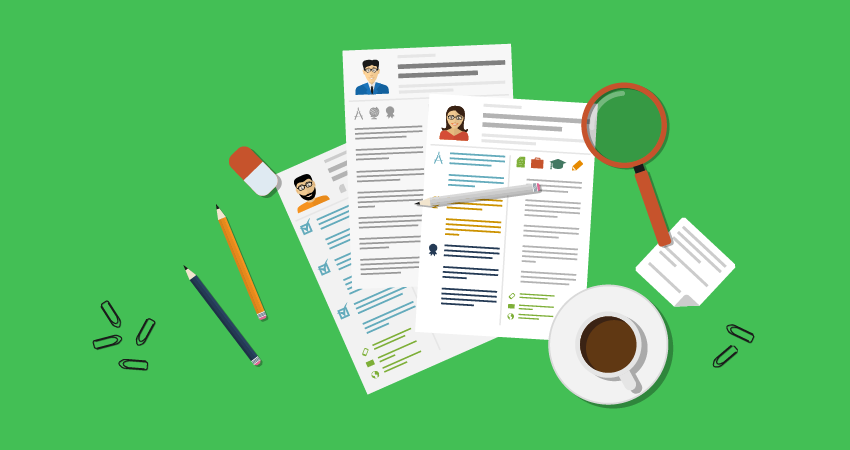 Human resource management is an essential part of every company. Whether it's hiring new employees, training, or ensuring that local labor laws are complied with, HR processes are a vital part of every company.
But HR has usually been thought of as a highly manual department process. They are used to rolling up their sleeves and getting the job done themselves. But all that's changing.
Automation is invading the HR space, and very soon everything that can be automated, will be automated. Current HR staff need to adapt to the coming changes or get left behind in the dust.
What does this mean for HR now and in the future? Are workers going to become obsolete? Are they going to find their job roles differ from what's typically expected of them? Let's take a closer look.
What Is HR Automation?
HR automation is the process of enhancing the efficiency of the HR department by freeing employees from tedious manual tasks, and allowing them to focus on complex tasks like decision making and strategizing. By automating standard and repetitive HR activities, organizations can reduce the cost and time they spend on manual HR planning and processing.
Strategic Human Resource Management Using Automation
Strategic human resource management identifies the long-term best uses of human talent as revealed by HR data. Traditional HR management mostly implemented directives from the top-tier. With strategic automation, HR teams can reduce paper shuffling and focus the attention on more strategic roles of HR like talent forecast, pipeline succession, and more.
The Benefits of HR Process Automation
Through HR automation, organizations can design, streamline, integrate, and deploy necessary services swiftly at a considerably lower cost. If implemented right, HR automation can reap indispensable benefits. Here are eight key benefits of HR automation:
Improve productivity due to quick processing and data sharing
Reduce employee turnover due to heightened employee engagement
Slash down storage and printing costs associated with paper-based processing
Stay free from compliance risk or policy violations
Enhance organizational growth through efficient hiring at optimal operational cost
Drop in data entry errors and misplaced/lost documents
Make intelligent business decisions with insightful reports
Collaborate with other stakeholders to hire, train, and retain skilled labor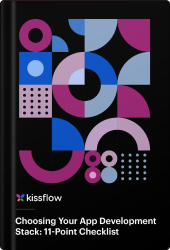 #Free Template
Getting Started With The HR Benefit Request Template
Why Not Having Automated HR Processes Can Be a Problem
Failure to automate your HR process can be a problem that only compounds as your business grows. Here are a few reasons why.
1. Lost Efficiency
By not automating repetitive and laborious tasks, you lose efficiency. Your HR staff will have their time spent on monotonous and unproductive tasks.
2. Prone To Errors
Tasks like verifying timesheets, calculating payrolls, and checking leaves, can be easily done by a machine. But having them done by humans might pave the way for errors. Once set up, automation does it perfectly, without any errors, unlike the human counterpart.
3. New Candidates Can Have A Bad Experience
Candidates have a disheartening experience if HR doesn't follow up with them regularly. That's easier said than done.HR staff are swamped with a mountain of other tasks, making them to unknowingly forget or miss out on getting back to candidates. This is a bad hiring experience, and even if they are eventually hired, it is bound to leave a bad taste in their mouths.
Popular HR Processes for Automation
We've been talking about human resource management and processes that should be automated. But what are the processes that HR staff actually use? Which is their best bet?
Softwares like Kissflow HR Cloud have a plethora of hr tools you can use to automate crucial processes. Here are a few of them.
1. Employee Onboarding
Employee onboarding is one of the most manual HR processes. It includes collecting documents for verification, giving tool access to new hires, raising device requests, and more. But all of this can be done automatically, using the onboarding app.
Employee onboarding app offers an easy checklist that can be referred by all users in the process. Using this, documents can be collected electronically, devices can be delivered without waiting around for IT staff to arrive, and tool access takes mere hours, not weeks.
Tracking timesheets manually is inefficient, to say the least. With an automated timesheet app, solutions like Kissflow HR Cloud let you track and manage employee timesheets automatically, making the process faster and more accurate.
Calculating and approving leaves manually is problematic, since HR staff must check the leave balance, get a manager approval, and record the leave for payroll calculation as well. With an automated leave Management process, all of this can be done automatically, without having leave requests stuck in someone's inbox, lost in a sea of emails.
The performance management is a dynamic HR process that tracks, measures, and analyzes an employee's performance by aligning it with business goals. An automated performance management software streamlines the process, keeps it bias-free, ensures accurate decision making, and makes it memorable for both employers and employees.
Exit interviews play a significant role improving employee engagement. But paper-based, manual exit interview are tedious, time-consuming, and ineffective. By introducing human resource automation into the exit interview process, organizations can identify potential problems and retrieve actionable data to improve employee retention without sifting through mountains of paperwork.
Top 6 Features Every HR Automation Software Must Have
There are several automated HR systems available in the market today. To check whether one is in tune with your HR processes, you need to cross-check the list of features this automated HR software offers. Here is a list of six features every HR automation software must have:
1. Actionable Insights
Speed up the decision-making process with visual-rich reports and dashboards
2. Omni-Channel Access
Access information related to any HR process, anywhere, at any time, on any device
3. Quick Integration
Synchronize data with other HR management systems through API integrations
4. Risk Mitigation
Make all HR processes tamper-proof with audit trails and 360-degree visibility
5. Automated Alerts
Set automated alerts to keep employees on track and complete tasks on time
6. Dynamic Workflow
Design unique, automated HR workflows that are in tune with every HR process
Human Resource Automation: Kissflow HR Cloud Does It Right
HR automation is not just the future; it's also an indispensable need for the present.
Kissflow HR Cloud is an HR software with pre-built apps for almost every popular HR process. Leave requests, timesheet tracking, performance appraisals, onboarding, offboarding, expense claims, etc., are all ready to go.
Best of all, if you need any of these to be customized to your organization's requirement, you can configure it yourself. There's no need to know how to code, or we're more than happy to help you with it.
If you're looking for an HR automation tool, then it's worth taking the time to try out Kissflow HR Cloud. You can try it out for free demo to see if it's right for you.