A Better, Simpler Solution
to Achieve True
Digital Transformation
Optimize operations, embrace innovation, and deliver more value to your audience with digital transformation through a low-code/no-code work platform.
Defining Digital Transformation
Digital transformation means applying new technology throughout the entire business experience. You might streamline work processes, enhance products or services, manage risks, or improve the customer or employee experiences.
Why do you need a digital transformation solution?
The concept of digital transformation has been around for more than two decades. However, the pandemic has greatly accelerated its adoption.
It's a crucial shift that enables organizations to survive in a rapidly evolving digital environment. Using the right digital transformation solution can help you quickly adapt to changes, meet evolving market demands, and satisfy your customers' changing expectations.
Why is digital transformation imperative?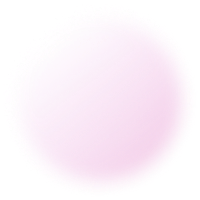 52%
of companies with more than $1 billion in revenue are involved in a digital transformation journey.
Source: PTC
86%
of companies expect digital transformation adoption to accelerate in the coming years.
Source: Flexera
50%
of all IT spending will be towards implementing digital transformation by the end of 2024.
Source: IDC
$700B
has been spent by companies annually on digital transformation.
Source: Venture Beat
A Unified Digital Transformation Solution
Kissflow is designed to empower organizations and support your digital transformation journey. Discover what Kissflow can do for you:
Unlock citizen development with a no-code builder
Create advanced application with low-code
Make user-driven workflows on case boards
Co-create apps between business and IT
Environments for development, testing, and production
Use a secure and scalable platform governed by IT
How can Kissflow stimulate your digital transformation initiatives?
Here are some of the digital transformation solutions by Kissflow
to digitize internal operations across organization.
Application Development
Kissflow simplifies app development and cuts down the time it takes to build an app. Build your dream apps from scratch or use pre-built templates.
Process Automation
Say goodbye to complex, unreliable processes. Kissflow lets you design, test, and deploy custom workflows even without the help of your IT team.
Project Management
Stay on top of your projects and make collaboration work for you. Let users take control of their essential tasks and projects.
Integration
Do more with Kissflow's extensive integrations. Use pre-built connections to grow your tech stack or customize actions according to your needs.
Analytics
Make your data work for you. Get actionable insights and generate comprehensive or custom reports.
Trusted by the World's Innovators and Business Leaders
See what our clients are saying about Kissflow
"With Kissflow, I got used to developing processes very fast and the support given was very helpful."
Griselda Juve
"The beauty of Kissflow is how quick and easy it is to create the apps I need. It's so user-friendly that I made exactly what I needed in 30 minutes."
Oliver Umehara
"Seal cracks, send approvals, and have fun doing it. Kissflow has streamlined our ability to track reports and processes."
Robert Hulak Jr