10 Feb 2023
Listen to Forbes' podcast - Suresh talks about India's trillion-dollar SaaS sector
Spokesperson : Suresh Sambandam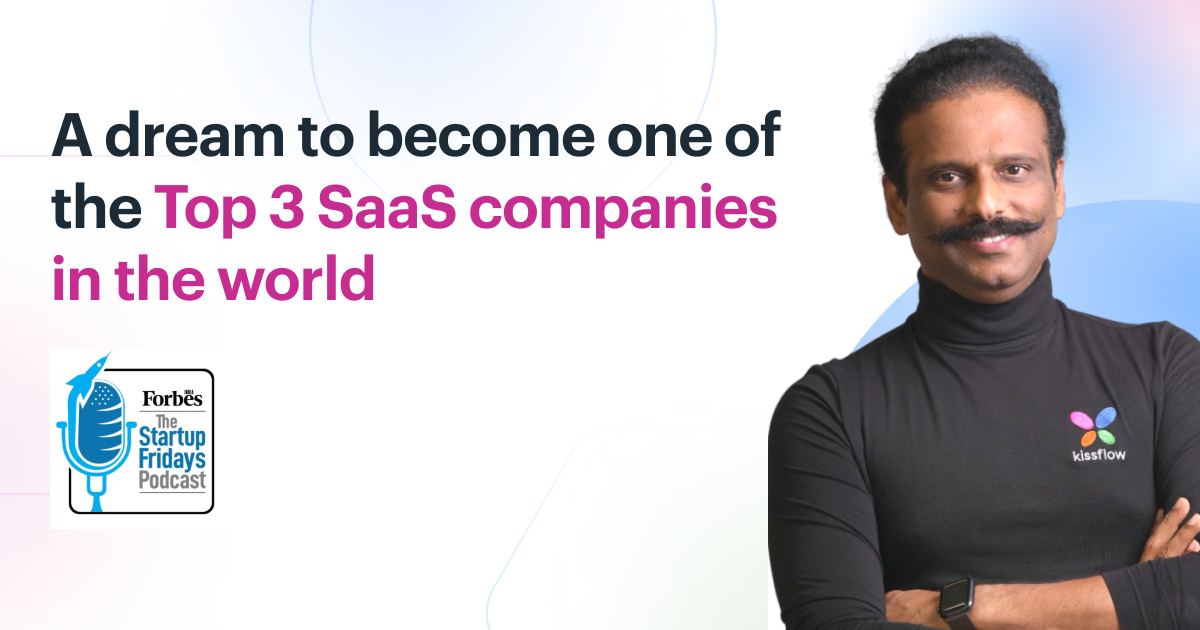 "The Startup Fridays Podcast" is a weekly series where Harichandan Arakali, Forbes India's Technology Editor speaks to leaders who are finding opportunities to solve problems across industries.
In this episode, Hari speaks to Suresh in a breezy conversation about building Orangescape, transitioning into Kissflow and how India's cloud software industry is growing steadily. The 15 year journey was not an easy one, and it took grit, perseverance and a committed team to perfect the right product catering to the audience at the right place and time.
Tune into this conversation and listen to how Suresh dreams of growing his company to one of the Top 3 in the world!
Our news directly to your email
Share this article