GetSmarter
Tailor Made Processes to Suit Your Business Needs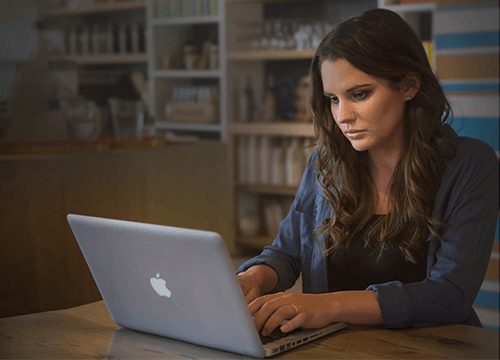 Industry Type
Education
Number of Employees
51-200
Number of Apps Created
5
❝
KiSSFLOW empowers us to be as efficient as possible with little time and money. I can empower others now and increase our operational happiness.
Pascale Henke, GetSmarter
---
Rapidly growing businesses keep reinventing their recipe of success while on the fast lane. As a business grows, the organisation becomes wary of the probable risks it would encounter and the potential avenues it can tap into. Strategies are built to tap the treasure trove of potential, however the curse of uncertainty tags along. Organisations need to structure & track every aspect of business to ascertain the cause of failure and mitigate uncertainties. Although many organisations have a definitive structure for every business process with the 'Who, What, When & How' clearly defined on paper, chaos is inevitable when put into practice.
GetSmarter is South Africa's first online education company that has been growing rapidly since it's inception. Based in Cape Town, the organisation employs over a hundred to ensure it's carriages are on the right track to it's business goals. GetSmarter has been using Google Apps for their overall business needs, and they recently started using Kissflow to help streamline their workflows. We recently got in touch with them to understand if our product meets their needs.
What features in business process management solutions really count? Our recent conversation with Ms. Pascale Henke, Business Systems Analyst at GetSmarter provides answers to this essential question.
There are numerous solutions available that promise to streamline processes, however there are a few simple yet essential features businesses need and most solutions fail to provide.
Business are often forced to alter their process to suit the workflow solution which is of course meaningless. Workflow solutions should allow creating processes as per the business's process flow.
It is imperative for processes to be built abiding the business's rules and philosophies. Every process has preset rules defining who does what, how and when. There are hierarchies and access controls that organisations posses and key to the organisation's workflow. The system should be flexible enough to build the business's workflow around it.
Organisations growing rapidly see numerous changes time and again, in terms of process structure and participants. Creating new process each time a modification is made is absolutely impractical. The ability to modify processes as per the needs of the business is essential to every business.
Fast growing businesses can not afford to invest time in learning the ways of the system. A reliable plug-and-play solution scores as it helps a business save plenty in terms of time and money.
With Kissflow providing more than these basic features, it is an obvious solution for fast-growing businesses like GetSmarter.
At Kissflow we are glad to help GetSmarter in reaching their noble goal of providing access to education across South Africa. 🙂
Automate Work. Reduce Chaos
Drag & Drop. No Coding Required. Trusted by 10,000+ Companies.