Kaohsiung American
Automate Business Processes, Go Paperless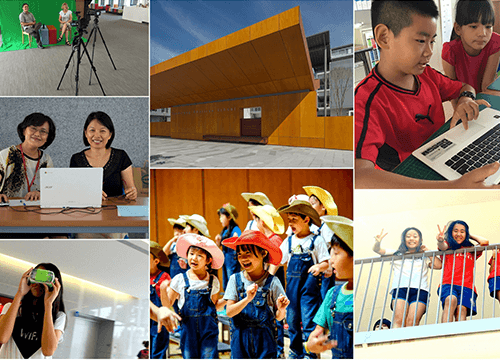 Industry Type
Education
Number of Employees
51-200
Number of Apps Created
13
❝
The things that took several days now only take a few minutes.
Victor Boulanger, IT Director
---
Kaohsiung American School [KAS] is an international school located in the South of Taiwan. The organisation is a private not-for-profit and has been providing world class education to ex-pats in the region since its inception in 1989. The organisation consists of a hundred plus strong faculty and staff and about 600 students. KAS aims at providing the best atmosphere to educate its students and have them prepared for challenges. As is the trend amongst leading institutions across the world, KAS too has made significant investments in technology to keep the organisation at maximum productivity. During our recent conversation with the IT team at KAS, they spoke to us about the need for process automation; how their organisation has benefited from it and their plans for the future.
The Need For Process Automation: KAS has over a hundred strong staff and faculty who cater to over 600 students through K-12. Like most educational institutions, KAS too has numerous processes taking place throughout the academic year, finance; administrative and HR processes, most of which were carried out over paper. Even the simplest of processes, such as leave request approval, were taking days to complete. Although the flow of processes were well defined, the medium through which they were carried proved to have numerous cracks for them to fail.
Victor Boulanger; Lena Wang and Robert Chuang, the IT team at KAS, were looking for a system to transform their organisation into a more productive and paperless atmosphere. A simple system through which they could automate the organisation's finance; administrative and HR process proved essential.
Automating Processes Through Workflows: Victor and his team sought for a workflow solution that would enable them to initiate; approve and track requests. The simplicity in creating workflow processes convinced them to choose Kissflow. Leena finds creating processes on Kissflow quite straight forward. The ability to initiate and approve processes on the move has reduced the leave approval process cycle time at KAS.
The 3 member IT team at KAS works on a tight schedule, attending to the needs of the faculty and the students, ensuring the organisation functions without any glitches. For a team that is on its toes time is gold. With Kissflow, educational institutions can automate as many reliable processes as they need, without spending much on time or money. Victor and his team have been successful in automating the leave request process and plan on automating the organisation's HR; administrative and finance processes soon.
Automate Work. Reduce Chaos
Drag & Drop. No Coding Required. Trusted by 10,000+ Companies.