05 Apr 2023
Using Low Code Technology to Track Data Along the Supply Chain
Spokesperson : Prasanna Rajendran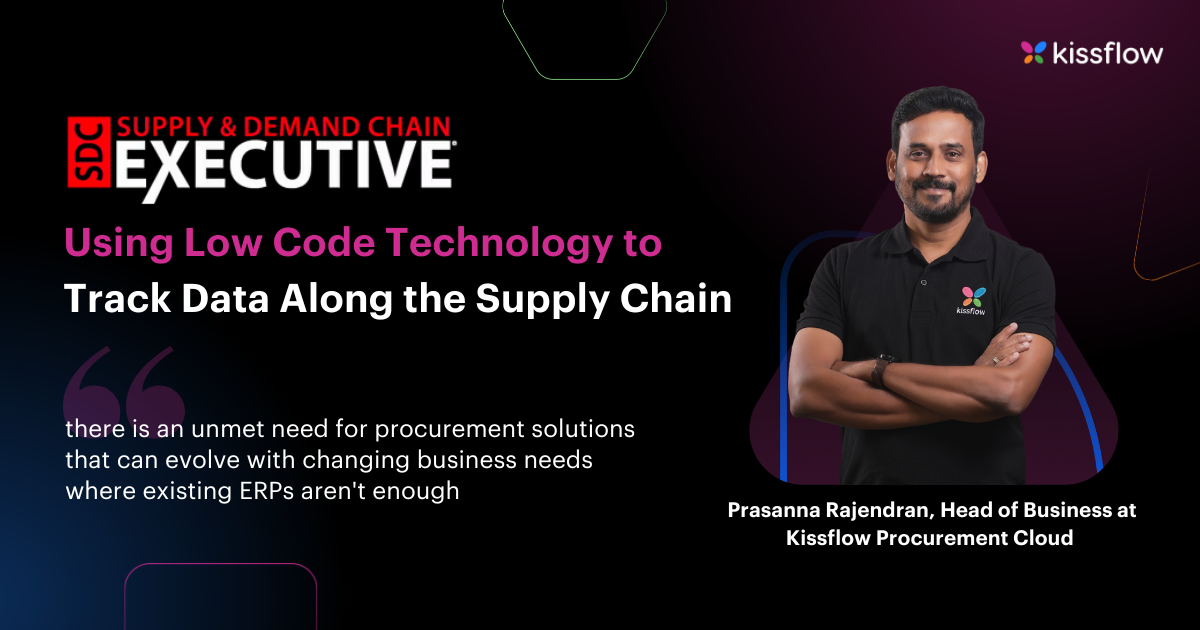 "Solving pandemic-born supply chain woes continues to challenge organizations globally, and a few things have become clear. Resilience is necessary. Enterprises need greater visibility across the supply chain, and innovation is happening at unprecedented rates."
Here are three benefits of using a procurement platform built on low-code technology:
1. Speed
2. Data
3. Control
Prasanna Rajendran, Head of Business at Kissflow Procurement Cloud has written this piece for Supply & Demand Chain Executive. You can read this piece here.
Our news directly to your email
Share this article