13 Feb 2023
The Times of India - Merchant of Madras features Kissflow Office for it's uniqueness
Spokesperson : Suresh Sambandam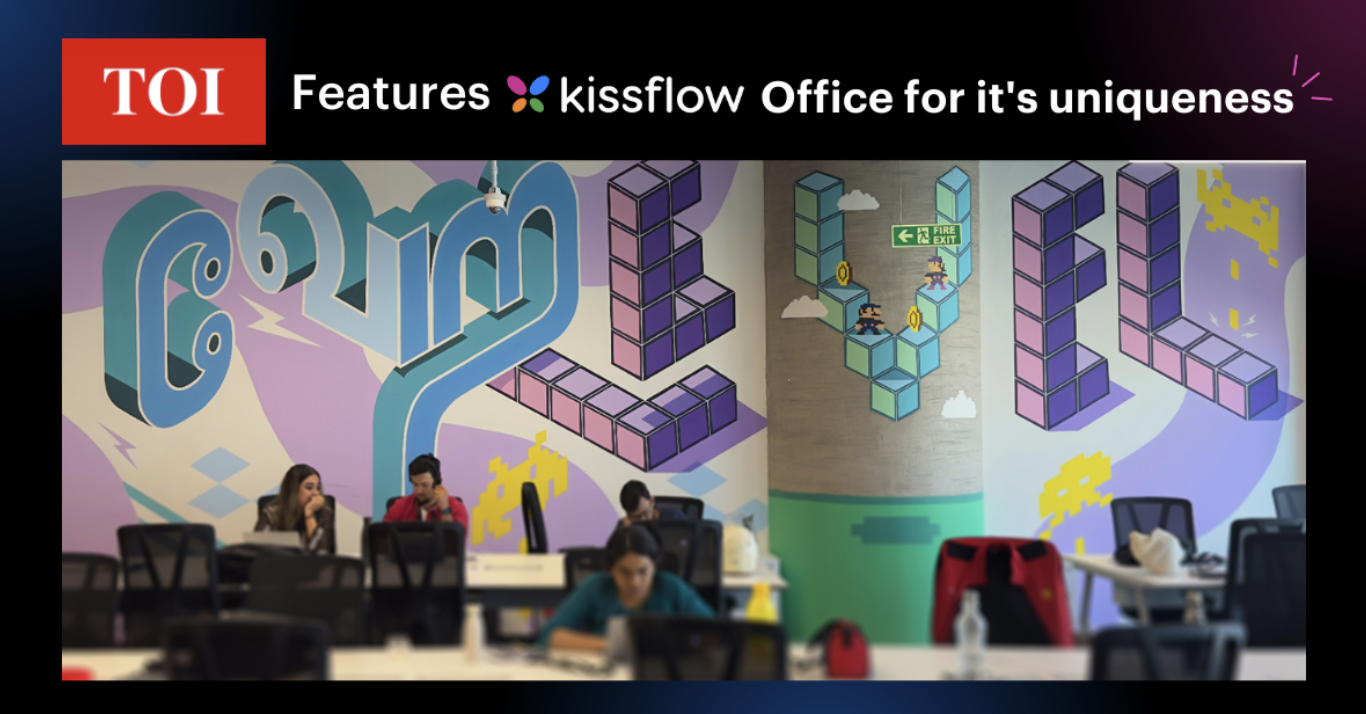 "Merchants of Madras" is a recurring page that appears every Monday in the Chennai edition of The Times of India.This page features a column that captures Chennai's innovative office spaces.
Kissflow's new office has been covered extensively - designed around the theme of "SIMPLE"; the office features unique elements that capture our Tamil Pride.
At the entrance lobby of our office, we have

a very unique piece of

ar

t; the word "SIMPLE" that has been designed with colored pencils
A

life-sized statue of Thiruvalluvar

, a celebrated Tamil Poet known for his Thirukurals.
Employee Caricatures on the Pillars: People are the pillars and backbone of our organization.. So we have caricatures of all the employees printed on the pillars and walls.

Conference Rooms: Our love for Chennai and Tamilnadu is well known. So our conference rooms have been named after districts of Tamil Nadu - but with a twist. The glass doors are stickered with iconic elements of what that district is famous for. For example: A conference room named "Dindigul'' has "locks" as a part of the design, a room named "Kanchipuram" has silkworms, etc.

Playing with Typography: Our cafeteria walls have images of biryani, pizza, filter coffee, medhu vada.

Coding inspired art: We have two unique paintings symbolizing a bharatnatyam dancer, jalikattu at the office that is created using ASCII code.
Our news directly to your email
Share this article