01 Jun 2023
The key tenets of successful digital transformation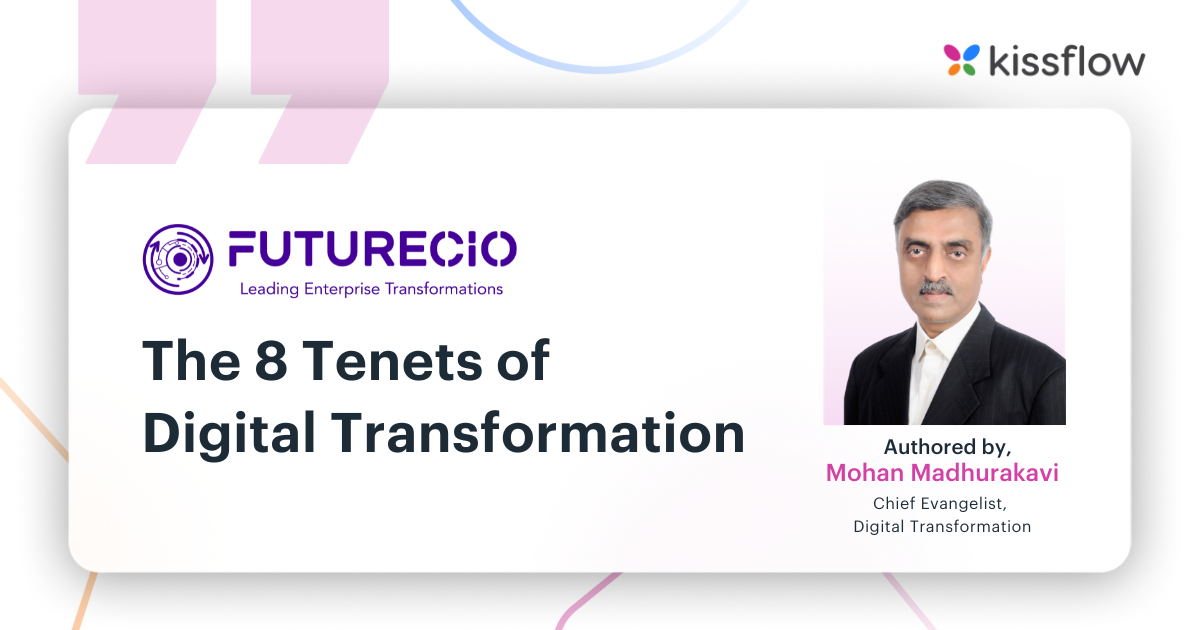 Mohan Madurakavi, Chief Evangelist, Digital Transformation at Kissflow has written an elaborate piece titled, "The ten tenets of Digital Transformation".
Digital transformation often becomes a mere buzzword. For many organisations, this results in rudderless initiatives that come at the cost of successful modernisation. But this needn't be the case and can be overcome via the following principles.
Law of digitalisation
Law of intelligent systems
Law of digital transformation
Law of digital assets
Law of digital capacity
Law of customer intimacy
Law of cultural empowerment
CEO as the change maker
This article was published in FutureCIO on June 1st, 2023.
Our news directly to your email
Share this article