01 Nov 2023
Simpler tech solutions to boost MSMEs' digital transformation — expert
Spokesperson : Dinesh Varadharajan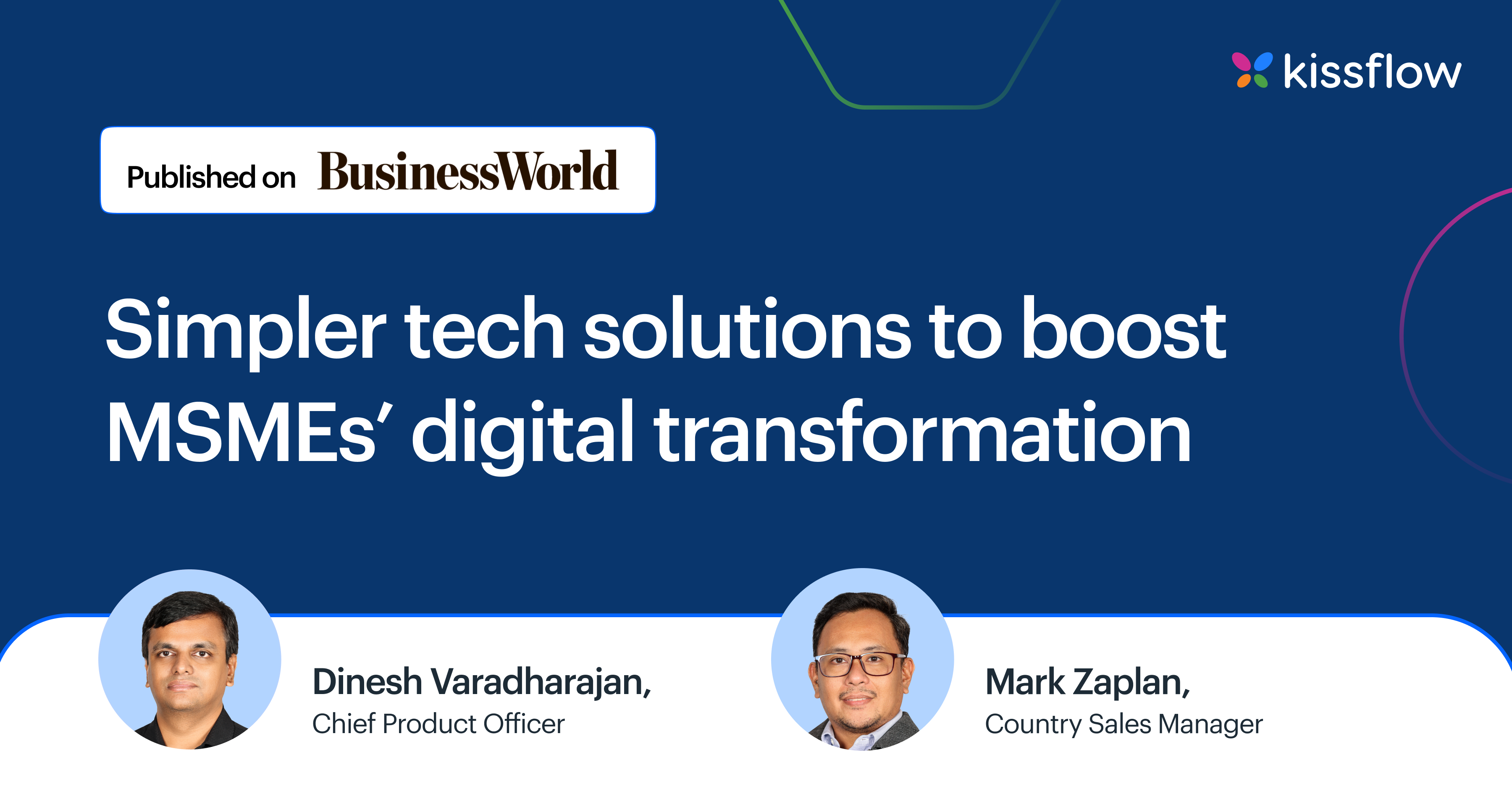 Dinesh Varadarajan, Chief Product Officer and Mark Zaplan, Country Sales Head at Kissflow talk about how simple tech can help smaller companies with their digital transformation efforts.
With full implementation by 2030, digital technology could create up to P5 trillion in economic value, equivalent to about 27% of the Philippines' gross domestic product in 2020, according to a study conducted by global tech advisory firm Access Partnership and commissioned by Google.
Read this detailed interview featured in Businessworld here.
Our news directly to your email
Share this article