17 Jul 2020
Kissflow launches REMOTE+ a new work model
Spokesperson : Suresh Sambandam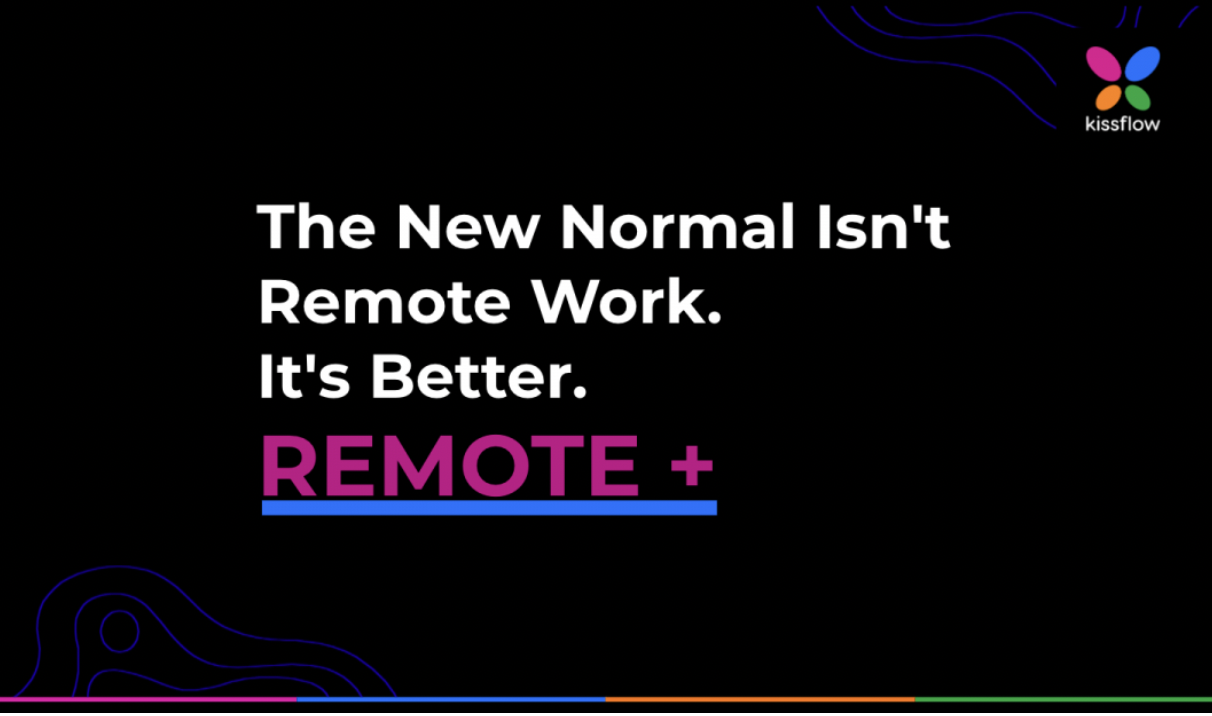 At Kissflow, a global SaaS product company based out of Chennai, we announced an industry-first move towards a new hybrid work model called 'REMOTE+' for our employees.
Addressing the employees during an AMA, Suresh Sambandam, CEO of Kissflow said, "We strongly believe it's a quantum shift in mindset, and the workplace as we know it. The REMOTE+ work model could also be an answer to lop-sided development that unfairly favored urban geographies until now."
We went through an elaborate organisation-wide feedback exercise where team leads spoke with their team members to understand the pros and cons of working from home were during this three month lockdown period. We looked at preferences in the work style as well as the practicality of business operations. Based on feedback shared by the teams, the management presented a draft proposal for REMOTE+, a new hybrid work model that enables employees to enjoy the benefits of both remote work and co-located, in-office work.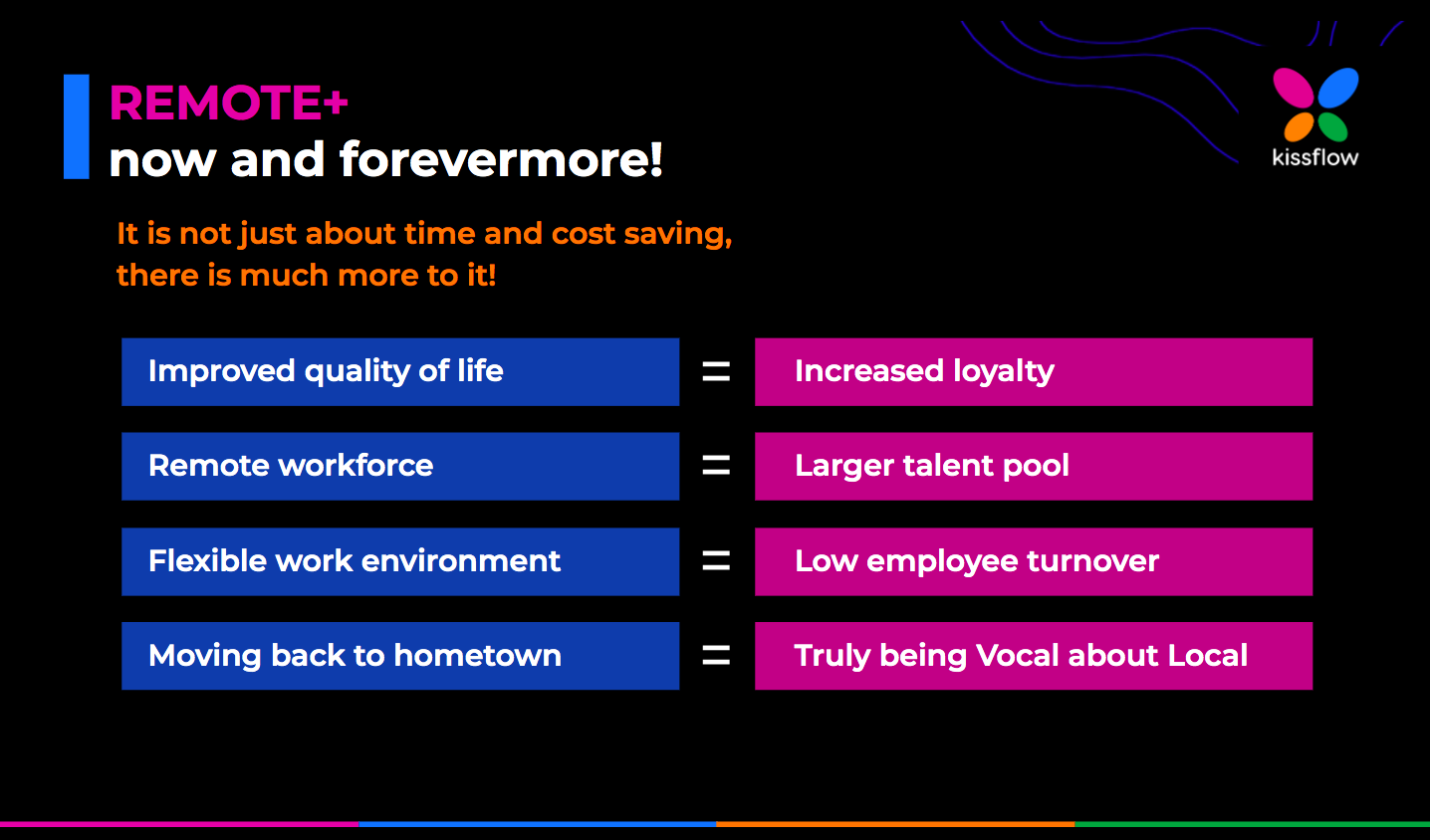 Some of the key highlights of the 'REMOTE+' model are:
The organization has given the freedom for teams to choose between hybrid work or in-office.

Individual teams will decide to choose between the two.

Every team is expected to work in-office for one week in a month.

Employees who are not from the city are encouraged to move back to their hometowns to reduce expenses, strengthen family/social bonds, and contribute to the local community.

The company will provide accommodation for those who travel into the city during the one week of in-office work.

Monthly meetups will be hosted, meant for socializing to build and strengthen cross-team relationships.

A quarterly conference will be hosted, where all teams will come together to showcase their work milestones achieved, and will also include learning and fun sessions.

Off-site trips will be organized every quarter.

Teams will explore tech tools that can facilitate design discussions and informal chats.

Productivity will be measured against objectives rather than initiatives. This will reinforce freedom and autonomy by pushing control to the team level instead of centralizing it.

We will make a conscious effort to hire employees who thrive in a remote work environment.

The company will contribute significantly to help employees set up comfortable home-office infrastructure.
"We believe that a culture-first organization intuitively figures remote work because there is a lot of trust placed in individuals and investment made in their overall growth.", says Abhishek, Culture Shepherd at Kissflow.
We envision the REMOTE+ model will offer the following benefits:
A 30 percent increase in productivity, which we have already witnessed during the WFH / lockdown period. The new model will help sustain the productivity hike while ensuring that employees don't feel burnt out.

Meetings will be well-structured. Every meeting will have a clear agenda followed by precise documentation.

Workplace responsibility will shift to the individual. People feel more responsible now in managing their time and output rather than just showing up.

Commute time will largely reduce. There will be better work-life balance and an opportunity for people to pursue their personal passions.
The REMOTE+ model is aimed at solving the challenges that employees faced during WFH:
Missing out on casual face-to-face conversations

Difficulties in white-boarding and free-flowing discussions

Onboarding new employees and building new relationships

Difficulty in mentoring and tacit learning
We are excited to see how this decision is going to positively impact families and communities, and cannot stop imagining the impact it could potentially have on the local economy if it's adopted by more organizations.
Our news directly to your email
Share this article