17 Jul 2020
G2 names Kissflow as Best Software for 2020
Spokesperson : Suresh Sambandam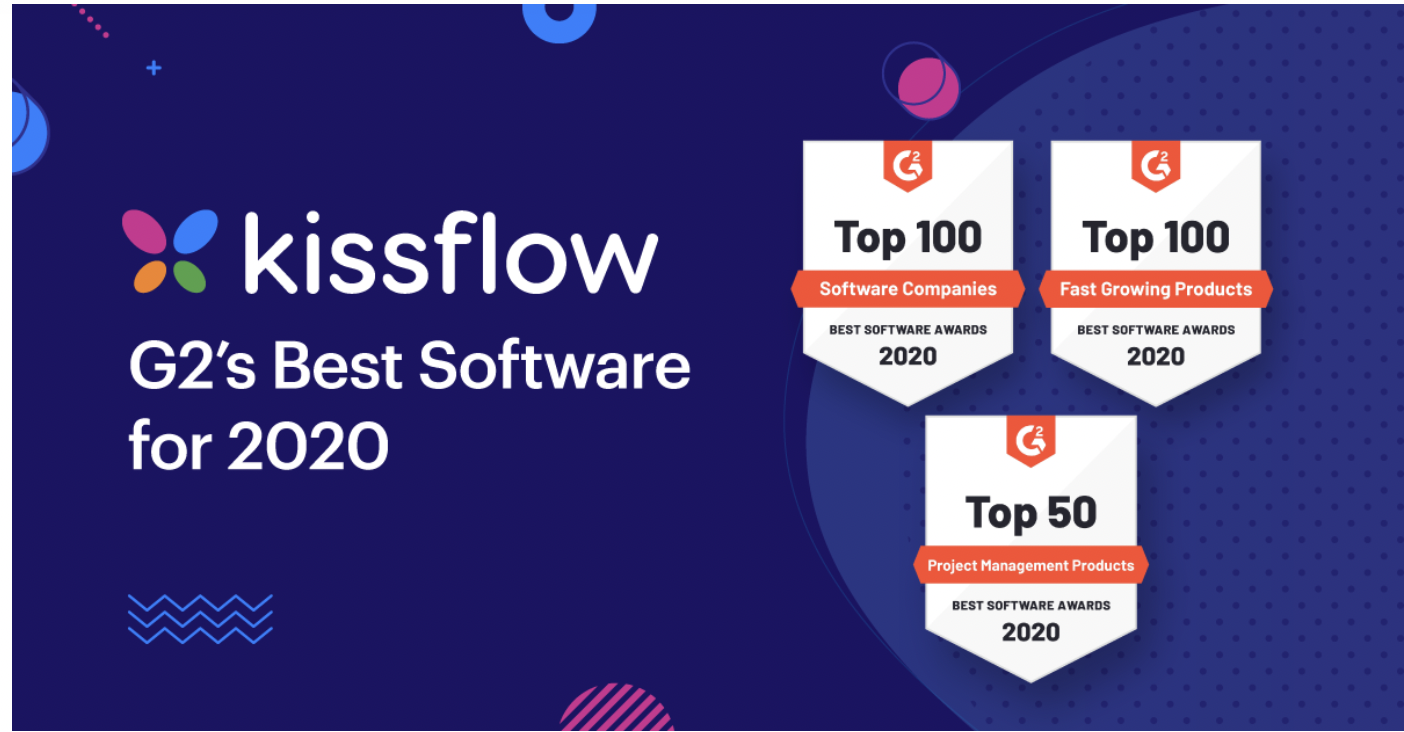 G2's Best Software for 2020 Is Out!
Kissflow has been named the №1 software product company from India by G2 Crowd, a top peer-to-peer business software review platform. Kissflow is also ranked No.17 among the Top 50 Project Management products, and among the Top 50 Fast growing Products for 2020.
Headquartered in Chennai, India and with operations in North America, Kissflow is a leader in business process and workflow management software used by organizations in over 160 countries. The Kissflow Digital Workplace is a first-of-its-kind platform for fast-scaling enterprises and puts the power of high-end process management, project management, process automation, and team collaboration into the hands of any business user to streamline business workflows and enterprise productivity.
Akin to The People's Choice Awards for tech companies, G2's Best Software Awards rank the world's best software companies and products based on authentic, timely reviews from real users, as well as data aggregated from online sources and social networks. They apply a unique algorithm (v3.0) to this data to calculate the customer Satisfaction and Market Presence scores in real-time.
Suresh Sambandam, CEO of Kissflow says, "Because of our firm belief in giving powerful tools to customers, we have a customer satisfaction score of 4.3 out of 5 in G2 Crowd, the highest in the category. More than any other number, we like knowing objectively that customers love what they find when they try Kissflow. Easy-to-use, the flexibility of the tool and good customer service- these are what our customers repeatedly tell us they liked about Kissflow. We'd like to celebrate this milestone with our users who are tackling chaos all around the world."
Our news directly to your email
Share this article