07 Sep 2023
Digital Transformation Secret Sauce
Spokesperson : Mohan Madurakavi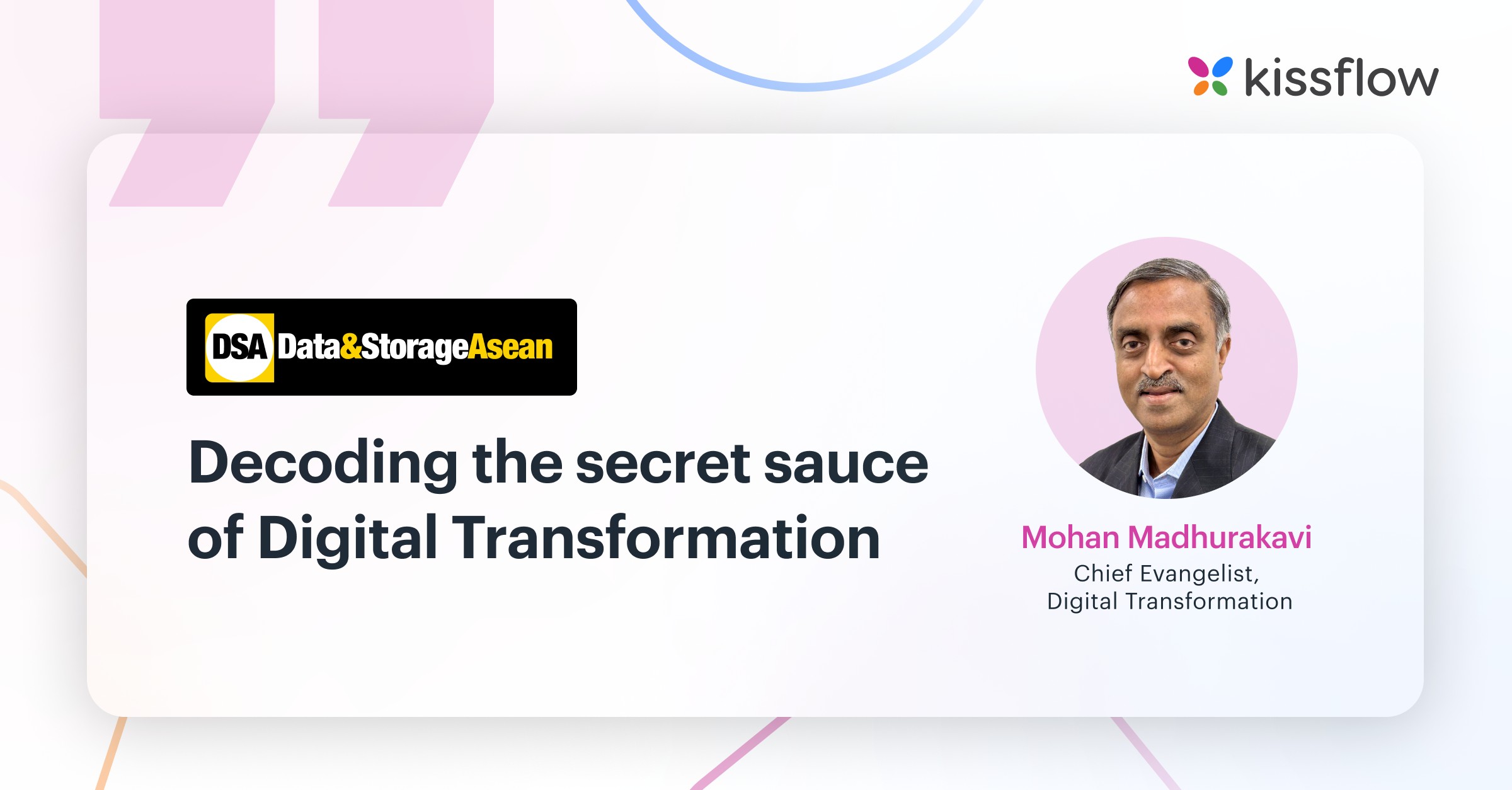 Mohan Madhurakavi, Chief Evangelist - Digital Transformation at Kissflow has written a detailed piece on the "Secret Sauce" of Digital Transformation.
He states in this piece, "The thing about digital transformation is that without clarity about where the business intends to go, bottlenecks will emerge. Messy internal operations and processes will snowball into overgrown spreadsheets, excessive shelf-ware, and shadow IT. To overcome this, organisations need to ensure their modernisation initiatives offer agility and factor in sustainability."
The article covers key themes related to agility and sustainability in Digital Transformation along with pointers detailing why the future is now low-code.
The article features in DSA and was published on September 9th, 2023.
Our news directly to your email
Share this article